Online Panel (Webinar):
What Does Hollywood Want?
Advice for Writers on Breaking into Tinseltown
Tuesday, November 30, 2021
6:00 to 7:30 p.m. Pacific (note the earlier time)
IWOSC members – FREE
Non-members – $15
Jump down to register
Registration closes at noon, the day before this meeting.
Via Zoom

Few industries have been on the front edge of change more than Hollywood — and not only because of the changes forced on production and development by the Coronavirus.
In some ways, there are now more opportunities than ever for would-be screenwriters and "content creators," with YouTube, digital channels and distribution, web series, and micro-budget "DIY" indie films shot for under six figures.  But there are also more pitfalls and traps than ever, for both young people starting out and mature writers transitioning in their careers.
For our last program of 2021, IWOSC presents someone who's truly from the "Hollywood A-list" of decision-makers and self-made executives, and also one of the most inspirational and educational people to speak on these key issues.
Some of the topics we'll be discussing are:
Putting your best foot forward — and how to get that foot in the door!
Blockbusters vs. indie films — what genres are "hot" and "not?" What is the industry looking for now?
Getting into the Industry without an "in" — what paths are open to older writers, people of color, LGBT writers, or those coming from working-class or disadvantaged backgrounds?
Secrets to a successful screenplay or irresistible TV format
Staying motivated in the face of rejection
Our Featured Expert: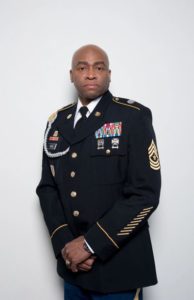 Keith L. Craig
KEITH L. CRAIG internationally bestselling author, is a multi-decorated combat Veteran, award-winning Entertainment Executive, Philanthropist and Author.
Mr. Craig manages Central Division theatrical sales and distribution for Walt Disney Studios Motion Pictures in 20 theatrical demographic market areas, and worked on the execution of the distribution strategy for all titles including Marvel, Lucasfilms, and Pixar. It was that overall strategy that led Disney to an industry domestic record of over $3.7 Billion in 2019, with hits including AVENGERS: ENGAME ($858 million), THE LION KING ($543.6 M), STAR WARS: THE RISE OF SKYWALKER ($515.2 M) among many other franchise titles, as well as setting previous $3 billion annual domestic box-office records two previous times including 2018.  Mr. Craig's theatrical distribution career at Disney also includes him booking the Oscar-winning movie COCO, as well as BLACK PANTHER, which was nominated for seven Academy Awards, winning three.
A visionary and proponent for community development, Mr. Craig is the founder of Formation Entertainment Group, a firm dedicated to connecting, supporting and facilitating rising new talent from diverse and underrepresented communities in their entertainment careers. He has also extended his business interest and acumen to franchising, and is a member of Granville Investor Group, which owns and operates five fine dining restaurants in Los Angeles.  In addition to his primary duties at Disney, Mr. Craig is president of the company's diversity resource group Salute, charged with supporting military veterans employed by the studio, helping them integrate, strengthen and grow their careers and provide a sense of community within the organization.
He has written a book to ignite passion in people and propel their aspirations into fruition. "SERVING TO LEAD" is available on Amazon.   https://www.amazon.com/Serving-Lead-Adversity-Resilience-Battlefield-ebook/dp/B089HKJ4XM     Learn more about Mr. Craig at his website at http://www.servingtolead.life
Registration info
IWOSC members – free
Non-members – $15
Reservations via this RSVP form are required for all attendees.
One attendee per form.
For non-members, payment button and instructions follows this submission. Payment is online by credit/debit card or PayPal balance. You'll be taken to PayPal.com, then returned to this site. (Because this is online, there is no pay-at-the-door option.)
RSVP for this panel
One person per submisson.
When you receive your attendee link SAVE THAT EMAIL or PUT THE LINK INTO YOUR CALENDAR. You need it to attend and we cannot promise that someone will be watching our email or phone the day of the event.
Remember, if you have a spam blocker such as Earthlink's, you must add info at iwosc.org to your OK list to see your confirmation.
If you have questions, please email our usual address — info at iwosc.org — or call us at 310-773-8075.