Seminar
Saturday, October 21, 2017 
In this seminar for writers and others in publishing and Hollywood, we will explore the dynamics of gender and racial discrimination that writers face in publishing and in show business. Whether you are a journalist, scriptwriter, copywriter, editor, songwriter, script doctor, or any other type of writer, join us as we discuss discrimination: how to spot it, how to handle it, how to "lean in" and push back against it, and how to work around it.
For a time, it appeared that sexism, homophobia, and racism directed at writers were things of the past in "tolerant, liberal" New York publishing and the world of showbiz. But it appears that change was only cosmetic. Discrimination persists, but has become more coded than it was in the days of Madmen. The same problems that writers faced back then have been lurking under the surface all along.
To get at how writers can fight back or find a way around this issue, we will be discussing topics like…
Special Guest Speaker — Shelby Stone
Speaker and Facilitator Ina Hillebrandt
[To read more, click the title!]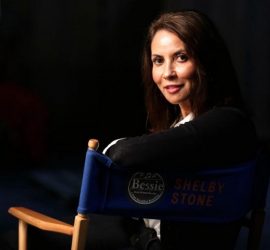 ---