Independent Writers of Southern California
IWOSC Welcomes you
If you're a writer in the Los Angeles area or Southern California, at any level of your writing career, writing for yourself, for magazines or ezines, working a screenplay or editing copy, or working on a book — writing in any genre, we welcome you.
IWOSC, for over 35 years — one of LA's longest-running professional writers' organizations, provides writers of the greater LA or Southern California area with many opportunities to get together: seminars, panel and more! Our About page has more about the educational and informational events we offer for writers…
Our Upcoming Writers' Events
Our October Writers' Panel…


Writing Memoirs & Biographies —Every Life Has a Story

Monday, October 29, 2018
7:30 to 9:15 p.m.
(networking follows the program)

Free for IWOSC members
Non-members: $15

Thinking about writing the stories of your life? Or do you have a special secret insight or passion for a famous (or infamous) person you'd love to write about?

Where do you start? How do you properly tell (and organize) a life story? What literary tricks and treats can make your tale a better read? Are you a published author looking for help writing in memoir form, or a first-timer trying to find out where to begin?

Our panel will discuss techniques that help enliven and enrich books of memoir and techniques for writing biographies, plus tools to sharpen your writing and organization skills – and that's just the beginning.

Other topics to be discussed include:
How to make your memoir or bio a "page turner" that readers will actually enjoy reading!
Detail — how much is too much, and how much is not enough?
Themes and Structure: considering a variety of ways to hook your stories together to draw readers in. Where do you start your story? Where do you finish?
Dialog: adding life and spice to your stories…
Q&A will follow the presentation
---
Our previous Panel…
Our October Seminar…


The IWOSC Marketing Intensive 2018 Edition

"Hope is Not a Book Marketing Strategy"
Prepare, Plan & Produce The Perfect Book Marketing Campaign

Saturday, October 27, 2018
10:00 a.m. to 4:00 p.m.

"Hope is not a strategy." This familiar military quote stresses the importance of having a plan rather than setting out blindly and hoping good things happen. However many writers fear marketing and try one or two things and "hope" for the best. A wise sage said it best: "Failing to plan is planning to fail."

For the third year in a row, IWOSC is offering a premium, all-day intensive seminar on building a strategy for your book marketing.

Strategizing your publishing
Strategizing your publicity
Strategizing your platform.

Helping you build a strategy for your book's success.
What Book Marketing strategies are most effective today?
What's changed in the past year that affects your publishing, launch, publicity and platform building?
How do your publishing decisions affect your book's success?
What publicity works best for authors?
Why is your platform more important than ever and what pieces are essential?
Presenting new material for 2018 (and a new expert!), our three experts will…
---
Our previous Seminar…
Satellites— Informal sessions for writers
IWOSC's monthly drop-in satellite sessions are free and open to all writers — both members and non-members.
From Orange County to Pasadena to the San Fernando Valley, IWOSC has writers covered. Bring your writing, your ideas, problems, questions, and complaints. Receive support, laughs, juicy controversy, and plenty of networking. If there isn't a satellite in your area, we welcome having you create one.
Our local area satellite groups for writers are: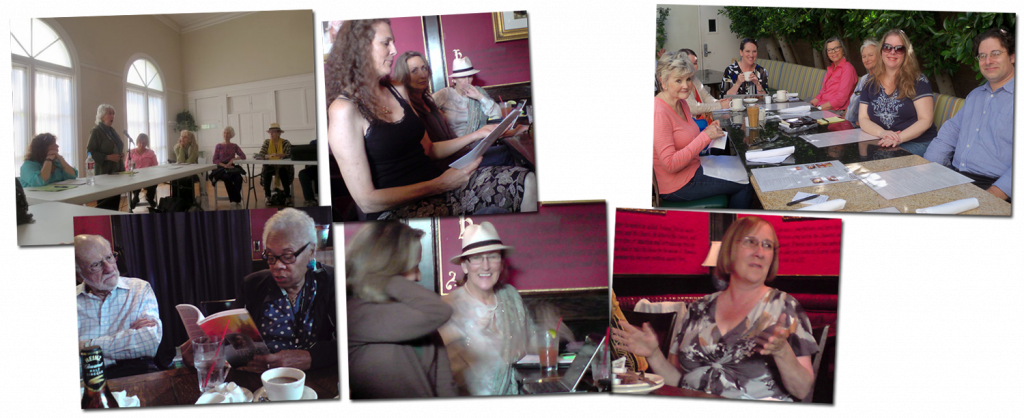 You just missed…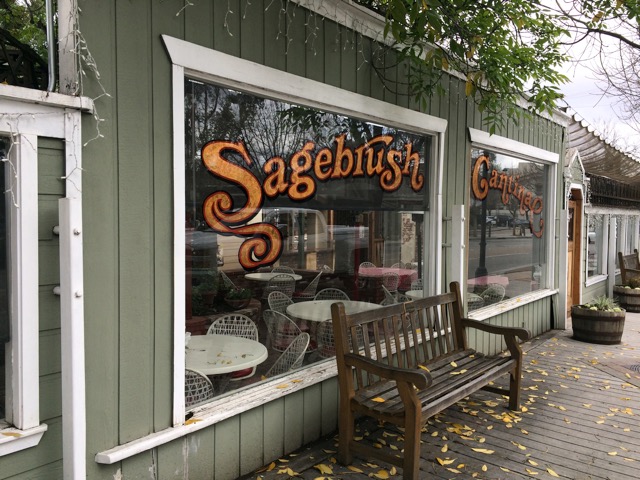 IWOSC's annual summer party
This year we got together at the Sagebrush Cantina in Calabasas for a nice afternoon of mingling and a great word game.
Prior to lunch many of us met for an optional docent-lead tour of Leonis Adobe/Plummer House next door.
Saturday, August 18, 2018
10:00 a.m. — Optional docent-lead tour of Leonis Adobe/Plummer House
11:00 a.m. — Party in Sagebrush