Independent Writers of Southern California
IWOSC Welcomes you
If you're a writer in the Los Angeles area or Southern California, at any level of your writing career, writing for yourself, for magazines or ezines, working a screenplay or editing copy, or working on a book — writing in any genre, we welcome you.
IWOSC, for over 35 years — one of LA's longest-running professional writers' organizations, provides writers of the greater LA or Southern California area with many opportunities to get together: seminars, panel and more! Our About page has more about the educational and informational events we offer for writers…
Our Upcoming Writers' Events
Party — Our Annual Winter Party
Sunday afternoon, December 9, 2018
We invite all Southern California writers, writers everywhere and their friends to join us for an afternoon with other creative souls, as we enjoy delicious French country cooking and sparkling conversation. We'll be having a very nice luncheon at TAIX, a great restaurant in the Echo Park area.
Read all about it and RSVP now…
November Special Event…


Meet a Major Book Editor
Online Webinar

with Riva Hocherman

Thursday, November 29, 2018
6:00 to 7:30 p.m.
(networking follows the program)

Free for IWOSC members
Non-members: $15

This month we're holding an evening webinar in place of our usual Monday night panel in Culver City. 

We invite you to participate in this inaugural event and "meet" an A-list decision-making editor from a Top 5 New York publishing house!

No matter where you are in your book writing process, as an author you'll benefit from learning what lies ahead. Our guest will give writers insight into what publishers are looking for, how to improve their book's chance of being published, and what writers can expect after signing a contract.

Riva Hocherman is a co-founder of Metropolitan Books and senior editor at Henry Holt Publishing.
---
Our previous Panel…
Writing Memoirs & Biographies —Every Life Has a Story
A recording is available for purchase.
Our November Seminar…


From Writing Chaos to Clarity:
Goal Setting Using the D*E*B Method

with Debra Eckerling

Saturday, November 17, 2018
10:30 a.m. to 1:00 p.m.

IWOSC members: $15
Non-members: $35

The D*E*B Method: Determine your Mission, Explore your Options, Brainstorm your Path.

Still need a writing win in 2018?
Want to get a jump on your writing and publishing goals for the new year?

Join goal coach and project catalyst Debra Eckerling for our November Writers Workshop.

Whether you are a novelist trying to figure out what to do with your NaNoWriMo draft, or an author who needs to get published, or a veteran wordsmith dreaming up ways to market yourself, The D*E*B Method is the roadmap you need. In this workshop, you will formulate a writing mission statement, set short- and long-term writing goals, prioritize, and create a plan to set yourself up for success.
---
Our previous Seminar…
Satellites— Informal sessions for writers
IWOSC's monthly drop-in satellite sessions are free and open to all writers — both members and non-members.
From Orange County to Pasadena to the San Fernando Valley, IWOSC has writers covered. Bring your writing, your ideas, problems, questions, and complaints. Receive support, laughs, juicy controversy, and plenty of networking. If there isn't a satellite in your area, we welcome having you create one.
Our local area satellite groups for writers are: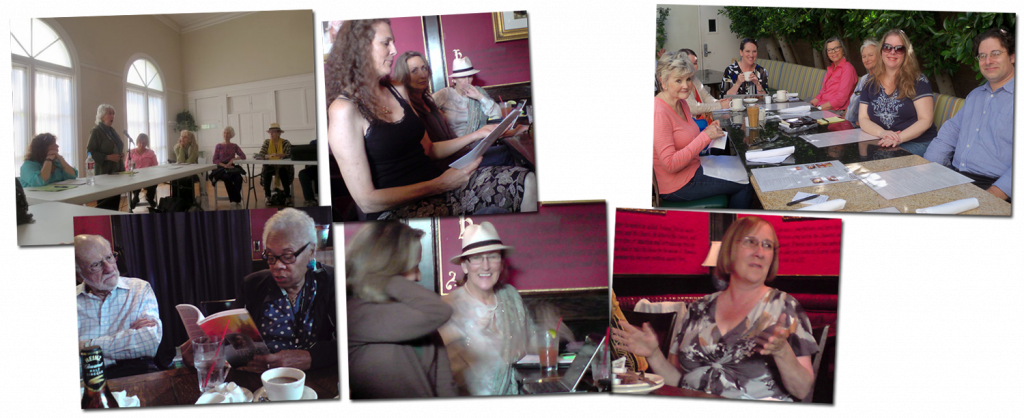 You just missed…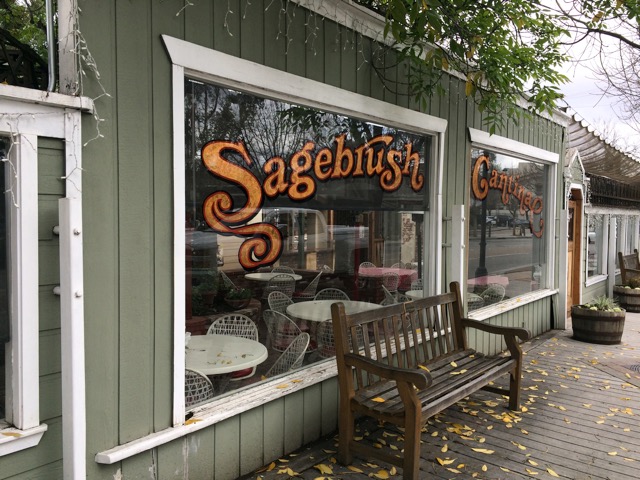 IWOSC's annual summer party
This year we got together at the Sagebrush Cantina in Calabasas for a nice afternoon of mingling and a great word game.
Prior to lunch many of us met for an optional docent-lead tour of Leonis Adobe/Plummer House next door.
Saturday, August 18, 2018
10:00 a.m. — Optional docent-lead tour of Leonis Adobe/Plummer House
11:00 a.m. — Party in Sagebrush