Independent Writers of Southern California
IWOSC Welcomes you
If you're a writer in the greater Los Angeles area or Southern California, at any level of your writing career, writing for yourself, for magazines or ezines, working a screenplay or editing copy, or working on a book — writing in any genre, we welcome you.
IWOSC has been helping writers since 1982! We're one of LA's longest-running professional writers' organizations, providing writers of the greater LA or Southern California area with many opportunities: seminars, panels, brainstorming, discussions, parties, and more! Our About page has more about the educational and informational events we offer for writers…
Our upcoming events for writers
Online Panel


Public Speaking for Writers:
Overcoming Your Fears and Making the Best Impression
with Clinton Young

Tuesday, October 26, 2021
6:00 – 8:00 p.m. Pacific
IWOSC members – free
Non-members – $15

This month, IWOSC is proud to present veteran public speaking coach and renowned motivational expert CLINTON YOUNG, as he shares some top tips, ideas, and secrets. Mr. Young gives highly sought-after speaking clinics and seminars across the country, and we are indeed lucky to have him scratching the tip of his formidable iceberg of expertise, for this month's motivational and inspirational program.
Read more and register…
~ ~ ~ ~ ~ ~
Recordings of our past Panels are available for purchase.
---
Members-Only


IWOSC Green Room – Online

Due to conflicting calendar events, there is no Green Room in October.


Once a month (typically the 2nd Monday) members may meet online to discuss issues that pertain to writing–perhaps your latest book, a question about your writing, a gesture toward collaboration with another writer or publisher, a great book that you are reading, another event that people might enjoy, or whatever. Members are invited via email.

Seminar – Online


To be announced

Lots going on behind the scenes, including a new IWOSC website soon to be revealed!
---
Quick share
Satellites— Informal sessions for writers
IWOSC's monthly drop-in satellite sessions are free and open to all writers — both members and non-members.
From Orange County to Pasadena to the San Fernando Valley, IWOSC has writers covered. Bring your writing, your ideas, problems, questions, and complaints. Receive support, laughs, juicy controversy, and plenty of networking. If there isn't a satellite in your area, we welcome having you create one.
Our local area satellite groups for writers are: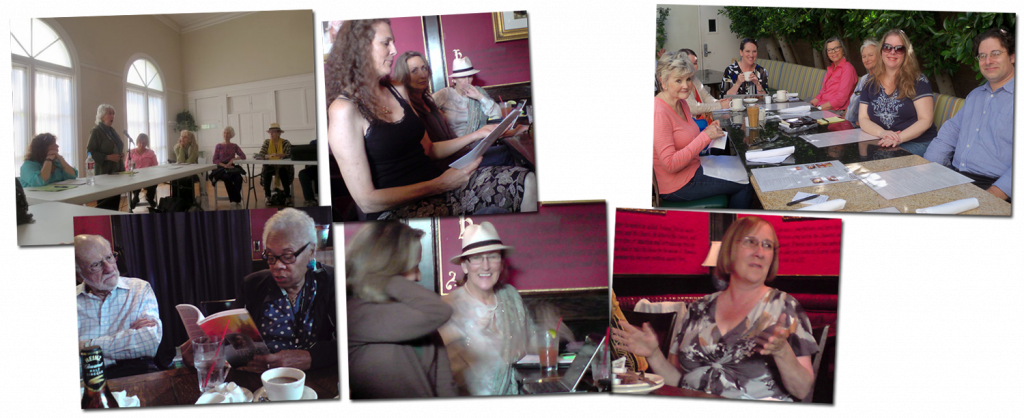 We had a Party! — online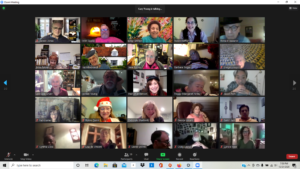 Ain't no virus stopped us from some holiday festivities with our fellow writers. We got together online, talked, shared some successes, and even enjoyed a magic performance by writer and professional magician David Groves.
Thankyou to Cheryl Crooks, one of our actual founding members, who was able to attend from across the country this year.
Monday, December 21, 2020
6:30 p.m.
Free – for all