IWOSC is a Professional Association for Writers & Publishers
Our Upcoming Events
Satellites
Regional Meeting Groups for Writers
IWOSC hosts monthly regional "satellite" groups open to all writers regardless of experience or IWOSC membership status.
From the Westside of Los Angeles to the San Fernando Valley in the north, Ventura County in the west, Pasadena/Altadena to the east or Orange County in the south, IWOSC has a chapter for you. These groups are a great way to meet other writers, get your burning questions answered and enjoy the friendship, support and advice of fellow wordsmiths.
During these COVID times, our satellite groups are meeting virtually on Zoom. Each group is unique and varies from formal presentations to writing critique and support. While our groups are meeting via Zoom, this is a great time to visit all of them and find one that fits your needs and desires.
We're always on the lookout for volunteers! As a volunteer-run organization. Whether you can help run a Zoom meeting or assist shouldering some of the effort to service others' needs, our officers and committee chairs are eager to meet you. The best groups are those where everyone is involved.
Our local area satellite groups for writers are:
Get the latest IWOSC news & events!
Stay up-to-date with our monthly events. You'll have the chance to interact and learn from authors, agents, publicists, and other experts, sign up for engaging workshops, and dive deep into the craft of writing. Immerse yourself in a supportive community that understands and celebrates you as a writer, whatever level you're at and whatever genre you're writing
IWOSC is a Professional Association for Writers and Publishers
IWOSC has been helping writers since 1982! We're one of LA's longest-running professional writers' organizations, providing expert panels, writing seminars, brainstorming sessions, public reading opportunities, critical review, parties and more!
Whatever your level of experience, from first time author to New York Times bestseller, whether you're writing a screenplay or novel, memoir or children's book, we welcome you to join us.
We have many ways to help you succeed as a writer and pursue your dreams. Come learn more about what we offer to help you get started, get better and get published!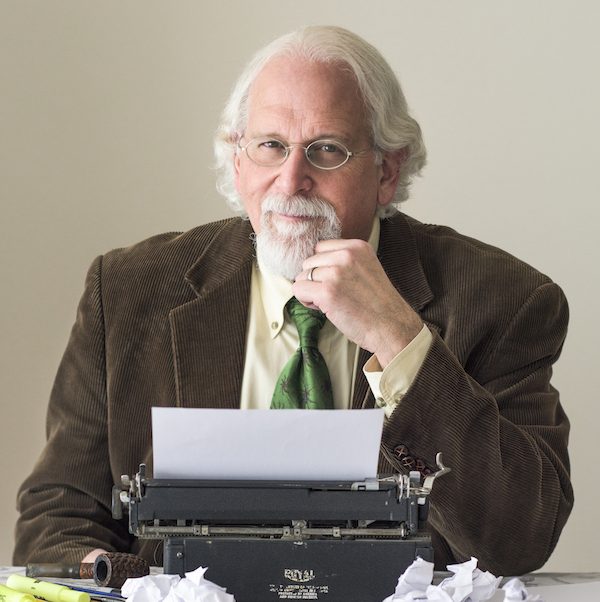 "Quick note to say thank you for stoking the promotional flames for us authors by keeping the tweets rolling out. I really appreciate the coverage."

— Craig Leener, author of This Was Never about Basketball and All Roads Lead to Lawrence
Membership Benefits
Membership in the Publishers Association of Los Angeles, a special interest group of IWOSC.
FREE Satellite Meetings throughout the LA area (online until Covid19 passes)
FREE Meetings for members (and inexpensive for non-members). Expert Panel Meetings with nationally prominent speakers (agents, publicists, editors, publishers, best-selling writers, etc.).
Expert-led Seminars for deep-diving on various topics of interest. Discounted for members and affordable for non-members. Lower prices temporarily while online due to the pandemic.
All-day Intensive Training Programs on subjects such as Marketing and Self-Publishing. Deep discounts for Members.
IWOSC Annual Holiday Party: Members receive a substantial discount. This year: FREE!
Newsletters containing columns by writing experts, links to online resources and covers of members' books and publishing successes.
Publishing Brainstorming with Sharon Goldinger, national publishing expert. Only available to members, but FREE with your membership!
FREE Members-only "Green Room" behind-the-curtain discussions. Once-a-month access to IWOSC's president and vice-president (and others) to ask and discuss your most burning and urgent questions about anything related to writing.
Collaborations-Independent Writers of Chicago, UCLA Extension and other organizations throughout the country, with discounts and free programs.
Critique group. Online opportunities to get expert, friendly but constructive analysis of your writing.
Independent Book Publishers Association Discount. (ibpa-online.org). Discounted membership to the premier publishers association. Even if you are primarily a writer rather than a publisher, the IBPA website and events are worth consideration to expand YOUR expertise.
Discounted Recordings of past meetings. Even if you can't make one of our expert Panels or Seminars, many are recorded and so worth reviewing again and again.
Sponsorships (more to come soon).
International footprint (more to come soon).
Recognized professional membership affiliation. Accolades and awards are few and far between for writers. IWOSC Membership entitles you to promote yourself as a writing professional (more to come soon).
Help IWOSC Grow
Besides your membership and participation, you can help IWOSC support the writers' and publishers' communities, provide discounted events and opportunities for new writers, and beginning education for students of writing, whether young or seasoned.
IWOSC is a registered 501©(6) nonprofit organization and would welcome your support, whether anonymous or to sponsor something close to your heart.

Make a Donation