Independent Writers of Southern California
IWOSC Welcomes you
If you're a writer in the greater Los Angeles area or Southern California, at any level of your writing career, writing for yourself, for magazines or ezines, working a screenplay or editing copy, or working on a book — writing in any genre, we welcome you.
IWOSC has been helping writers since 1982! We're one of LA's longest-running professional writers' organizations, providing writers of the greater LA or Southern California area with many opportunities: seminars, panels, brainstorming, discussions, parties, and more! Our About page has more about the educational and informational events we offer for writers…
Our upcoming events for writers
Online Panel


Literary Agents Panel – How Writers Can Get Represented Today

Wednesday, September 29, 2021
6:00 – 8:00 p.m. Pacific
IWOSC members – free
Non-members – $15

In September, IWOSC will present a stellar bi-coastal panel of top New York and Beverly Hills literary agents seeking writers.
Topics will include:
"Do's and Don'ts" — how to make the best first impression (including irresistible query and cover letters), good book openings, and what mistakes will guarantee a rejection letter
What agents are looking for in authors today, and what happens AFTER an author is signed!
How long it usually takes for a book or screenplay to sell once it's represented, and what goes on "behind the scenes" at publishers and studios
And more — listed on the event's page
Read more and register…
~ ~ ~ ~ ~ ~
Recordings of our past Panels are available for purchase.
---
Members-Only


IWOSC Greenroom – Online

 Monday, September 20, 2021
7:00 p.m. – 10:00 p.m. Pacific Time
Free for IWOSC members


Once a month (typically the 2nd Monday) members may meet online to discuss issues that pertain to writing–perhaps your latest book, a question about your writing, a gesture toward collaboration with another writer or publisher, a great book that you are reading, another event that people might enjoy, or whatever. Members are invited via email.
Seminar – Online


Hooking Readers: The Power Of The First Line

September 25, 2021
11:00 a.m. – 1:00 p.m. Pacific Time
IWOSC members: $15
Non-members: $35
Register by noon the day before

Have you opened a book, turned to the first page, and cast it aside after reading the first line? Are there some books whose first lines remain engraved in your mind?

How you can write your own winning opening lines?

In this interactive seminar we'll be discovering the secrets of how you can hook readers, wooing them to go beyond the first line, and in fact turn the page, and then the next page, and on and on until they  get to The End.
---
Quick share
Satellites— Informal sessions for writers
IWOSC's monthly drop-in satellite sessions are free and open to all writers — both members and non-members.
From Orange County to Pasadena to the San Fernando Valley, IWOSC has writers covered. Bring your writing, your ideas, problems, questions, and complaints. Receive support, laughs, juicy controversy, and plenty of networking. If there isn't a satellite in your area, we welcome having you create one.
Our local area satellite groups for writers are: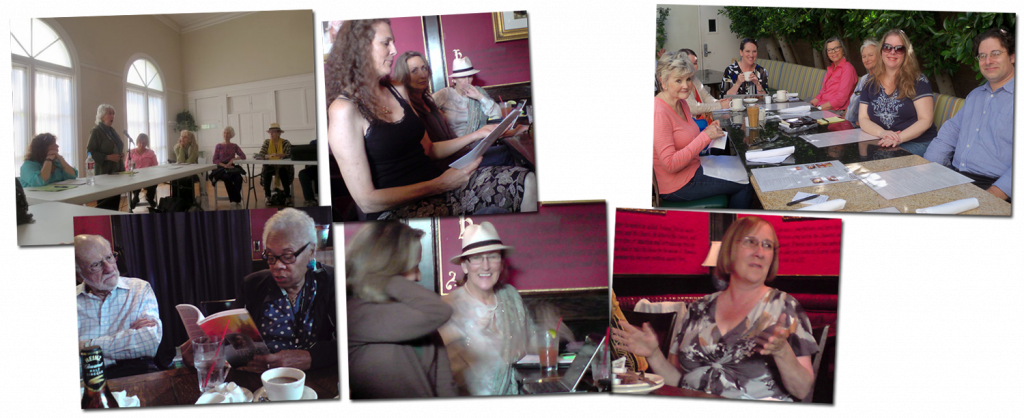 We had a Party! — online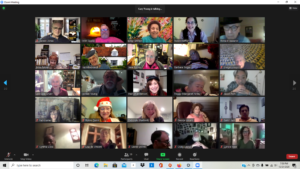 Ain't no virus stopped us from some holiday festivities with our fellow writers. We got together online, talked, shared some successes, and even enjoyed a magic performance by writer and professional magician David Groves.
Thankyou to Cheryl Crooks, one of our actual founding members, who was able to attend from across the country this year.
Monday, December 21, 2020
6:30 p.m.
Free – for all