Independent Writers of Southern California
IWOSC Welcomes you
If you're a writer in the greater Los Angeles area or Southern California, at any level of your writing career, writing for yourself, for magazines or ezines, working a screenplay or editing copy, or working on a book — writing in any genre, we welcome you.
IWOSC, for over 36 years — one of LA's longest-running professional writers' organizations, provides writers of the greater LA or Southern California area with many opportunities to get together: seminars, panel and more! Our About page has more about the educational and informational events we offer for writers…
Our upcoming events for writers
Members-Only


Green Room – Online

Monday, March 15, 2021
7:00 p.m. Pacific Time
Free for IWOSC members


Once a month members may meet online to discuss issues that pertain to writing–perhaps your latest book, a question about your writing, a gesture toward collaboration with another writer or publisher, a great book that you are reading, another event that people might enjoy, or whatever. Members are invited via email.
Online Panel – Online


Writing More

Wednesday, February 24, 2021 
7:00 – 9:00  p.m. Pacific Time
Free for IWOSC members
Non-members: $15
Register by noon the day before

Eminent Oakland-based career and personal coach and bestselling author, Dr. Marty Nemko will share with us how he succeeds in being so productive. Our goal is that you  leave with at least one new idea.

Read more ..

~ ~ ~ ~ ~ ~
Some of Our Previous Events
January 2021: New Opportunities in Film & TV
October: How to Write Funny 2020
September: Annual Agents Panel.

These recordings are available for purchase.
IWOSC Reads It's Own – Online
Sunday, February 21, 2021
and again with a new group of readers
Sunday, February 28, 2021
2:00 – 4:00 p.m. (Pacific)
Free to everyone
Our members come from all sorts of backgrounds. Ask a member what he or she is working on writing and you're bound to be surprised by some of their answers. What will spring from their minds given all of their backgrounds, interests, and selected genres. Come hear!
Learn about the Feb 21st readers
LA Westside Satellite Online


Writing the Young Adult Novel

Saturday, February 13, 2021
12:30 – 2:30 p.m.
Free for IWOSC members
Non-members: $10
This event just passed but we'll have the March meeting info for you here soon.

Host Robin Quinn will interview Craig Leener, author of the YA Zeke Archer Basketball Trilogy. They'll discuss this popular genre and lessons authors can learn from his experiences, including:
How Craig navigated from sportswriter to novelist
Integrating "lessons to learn" without being preachy
How is YA fiction different than adult fiction?
More
Satellites— Informal sessions for writers
IWOSC's monthly drop-in satellite sessions are free and open to all writers — both members and non-members.
From Orange County to Pasadena to the San Fernando Valley, IWOSC has writers covered. Bring your writing, your ideas, problems, questions, and complaints. Receive support, laughs, juicy controversy, and plenty of networking. If there isn't a satellite in your area, we welcome having you create one.
Our local area satellite groups for writers are: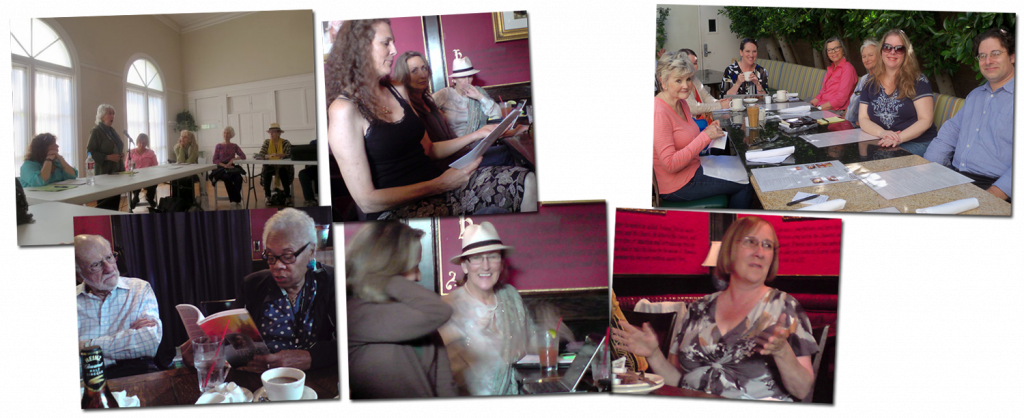 We had a Party!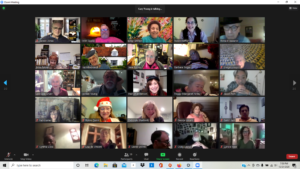 Ain't no virus stopped us from some holiday festivities with our fellow writers. We got together online, talked, shared some successes, and even enjoyed a magic performance by writer and professional magician David Groves.
Thankyou to Cheryl Crooks, one of our actual founding members, who was able to attend from across the country this year.
Monday, December 21, 2020
6:30 p.m.
Free – for all