Independent Writers of Southern California
IWOSC Welcomes you
If you're a writer in the Los Angeles area or Southern California, at any level of your writing career, writing for yourself, for magazines or ezines, working a screenplay or editing copy, or working on a book — writing in any genre, we welcome you.
IWOSC, now celebrating our 35th anniversary year as one of LA's longest-running professional writers' organizations, provides writers of the greater LA or Southern California area with many opportunities to get together: seminars, panel and more! Our About page has more about the educational and informational events we offer for writers…
Our Upcoming Writers' Events
Our Next Writers' Panel…


Marketing Your Writing in an Age of B.A.S.I.L.I.S.K.S.*

Monday, September 24, 2018
7:30 to 9:15 p.m.
(networking follows the program)

Free for IWOSC members
Non-members: $15

*Blogging, Amazon, Smartphones, Internet, Libraries, International Issues, Self-Publishing, Kindle and Social Media

Do any of these questions give you pause:
Do I have to have a blog? What should I blog about?
How do I get Amazon to promote my book?
Since most people now use smartphones more than computers, what does 'mobile' mean for my website or my book?
How do I use the Internet to promote and sell my book?
How can I get my book into libraries if I'm self-published?
How do I get my book into International markets without it being stolen?
Is it better to self-publish? How does this help or hurt selling my book?
I like printed books; when does publishing to Kindle (or ePub, Nook, Kobo, PDF, etc.) make sense?
Facebook, Twitter, YouTube, oh my! Do I HAVE to do social media? Which ones?
If any of these questions stop you dead in your tracks, you need to join us for September's Marketing Panel.
---
Our previous Panel…
Writers' Essential Reads, Resources & Recommendations:
the IWOSC Summer Share
A recording is available for purchase.
Our September Seminar…


The IWOSC Marketing Intensive 2018 Edition

Saturday, October 27, 2018
10:00 a.m. to 4:00 p.m.

Prepare, plan and produce the perfect book marketing campaign.
Full info and registration coming in a few days.
---
Our previous Seminar…
Ready to Write in 2019
Satellites— Informal sessions for writers
IWOSC's monthly drop-in satellite sessions are free and open to all writers — both members and non-members.
From Orange County to Pasadena to the San Fernando Valley, IWOSC has writers covered. Bring your writing, your ideas, problems, questions, and complaints. Receive support, laughs, juicy controversy, and plenty of networking. If there isn't a satellite in your area, we welcome having you create one.
Our local area satellite groups for writers are: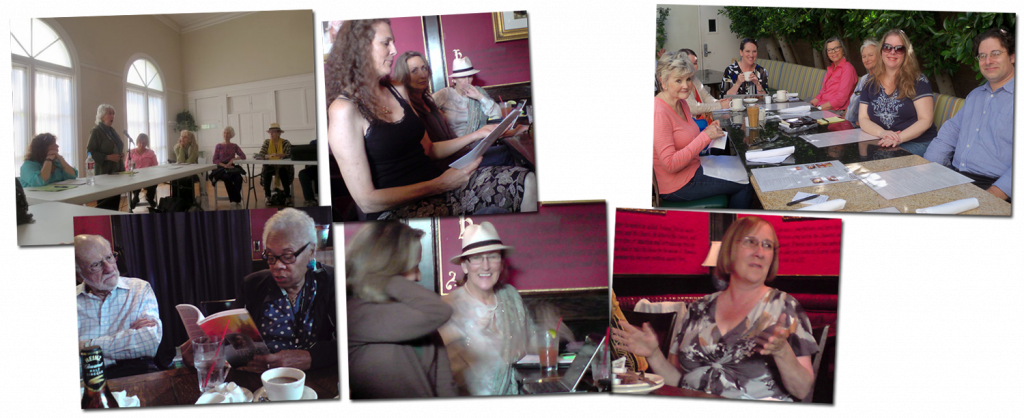 You just missed…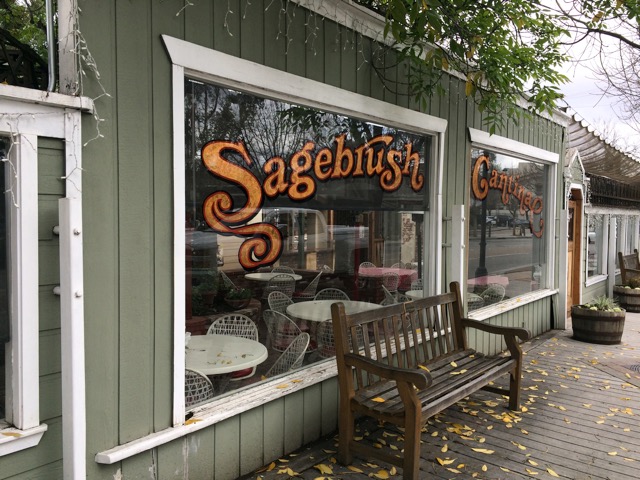 IWOSC's annual summer party
This year we got together at the Sagebrush Cantina in Calabasas for a nice afternoon of mingling and a great word game.
Prior to lunch many of us met for an optional docent-lead tour of Leonis Adobe/Plummer House next door.
Saturday, August 18, 2018
10:00 a.m. — Optional docent-lead tour of Leonis Adobe/Plummer House
11:00 a.m. — Party in Sagebrush