Event Description
---
In a changing marketplace, it's more important than ever to have an advocate to fight for you when going the route of traditional publishing.
Our May program presents a panel of stellar Los Angeles agents and a prominent literary attorney who will provide a look at their world today. We'll cover what you need to know to find the right representative, how to get their attention, and the steps you should take to create the strongest relationship. In addition, we'll look at hot genres like YA, self-publishing's influence on the book market, the ebook factor, and what you need to know to be a savvy player in the publishing game in 2011.
We also have a manager of screenwriters to cover representation when writing for film and TV. Come join us for insider insights into an ever-evolving world!
Our panelists:
Ashley Grayson
Carolyn Grayson
 — Grayson Literary AgencyFor more than three decades, 
Ashley Grayson
 has run the Ashley Grayson Literary Agency here in Southern California as a full-service literary agencyrepresenting authors to publishers. He represents commercial fiction (urban fantasy, thrillers, young adult) and some nonfiction. Ashley discovered Christopher Pike, and represents best-selling authors including Bruce Coville, Barb and J.C. Hendee, Carrie Vaughn, and John Barnes. He is an active member of AAR (Association of Authors' Representatives), and he blogs at 
GraysonAgency.com/blog
.
Carolyn Grayson
 has been an active agent with the Ashley Grayson Literary Agency for more than 15 years. She represents fiction (including women's fiction, romance, urban fantasy, young adult), and some nonfiction projects (self-help, true crime). The Agency is active in selling international rights and media rights. Carolyn is a member of AAR and the Romance Writers of America.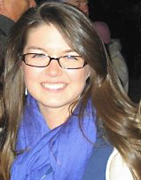 Taylor Martindale
 — 
Sandra Dijkstra Agency
Taylor is most interested in acquiring young adult fiction, specifically gritty contemporary, unique paranormal/urban fantasy, and any story with a captivating voice. She will also consider children's picture books, commercial fiction, women's fiction, and multicultural fiction. Taylor is looking for engaging and unforgettable characters and stories that stay with you long after you turn the final page. She recently sold a YA sci-fi thriller series for Debra Driza, which will come out from Katherine Tegen Books/Harper Collins in the fall of 2012.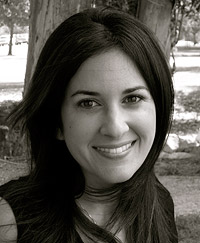 Jennifer Rofé — Andrea Brown Literary Agency, Inc.Jennifer handles children's fiction projects, from picture books to young adult. Middle grade is her soft spot; she's open to all genres in this category, especially the tender or hilarious. For YA, Jennifer's drawn to contemporary works; dramatic or funny romance; and urban fantasy/light sci-fi. For picture books, early readers, and chapter books, she's interested in character-driven projects and smart, exceptional writing. Jennifer also enjoys how-to and sports-related nonfiction. Her clients include Laurie David, Cambria Gordon, Crystal Allen, and Barry Wolverton. Jennifer is co-author of the picture book Piggies in the Pumpkin Patch.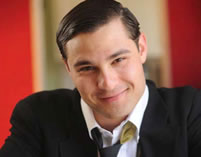 Greg Gertmenian — Abbot Management
Greg is General Manager of Abbot Management, a literary management company for writers of TV and film scripts. Abbot Management strives to bring attention to developing talented writers by exposing work to accomplished producers and directors. At Abbot, Greg has overseen options and writing assignments, and he has associate produced. Experienced in writing, producing and directing sketch comedy, Greg also pursues his own projects. His film, Balrog: Behind the Glory, a mockumentary based on Street Fighter II, will screen at July's EVO 2011. Abbot's proprietary development software will roll out to production companies this summer.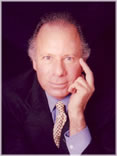 Ivan Hoffman — Literary AttorneyProudly in his 38th year of practice, Ivan Hoffman has legal specialties that include publishing and writing law.
Ivan stays on the cutting-edge of the law, addressing developments through his articles, speaking appearances, interviews and award-winning website. Ivan is a graduate of UCLA Law School.

Paul S. Levine — Paul S. Levine Literary AgencyThe vast majority of Paul S. Levine's clients come to him as new previously unpublished or self-published authors. For over 28 years, he has offered clients a unique combination of publishing industry knowledge and legal services. Paul will consider fiction, nonfiction, children's and young adult manuscripts and proposals. Projects include Victoria Johnson's Get Grant Money Now, David Seidman's What If I Am an Atheist?; A Guide for Teenagers, Sheila Copeland's Chocolate Star, and Steven Savile's Guild Wars 2: Novel. Paul has taught at UCLA Extension Writers Program for over a decade.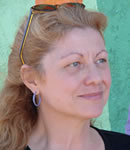 Moderator:
Robin Quinn — award-winning book editor, ghostwriter and publishing consultant who specializes in health, spirituality and self-help, as well as select fiction and memoir. Her website is WritingAndEditing.biz.