Event Description
---
Panel
Behind The Screen: Writing for TV Today – and Tomorrow

Monday, May 23, 2016
7:30 to 9:15 p.m. (time permitting, networking follows the program)
TV is a booming business for writers with one-hour dramas and dramedies, half hour semi-comedic series and animation. Even reality TV relies on writers to come up with hours of new, different and compelling material.
This panel will discuss what it takes to get into TV writing – and what it takes to stay there.
What are the jobs?
Where are they?
How do you get them?
What do those jobs entail?
Do you need a spec script to get into the game – and which one(s).
We'll look at the current state of the art of writing for television, including:
Pitching.
How scripts are constructed, and re-constructed, in the writers' rooms and the executive suites.
How writers deal with networks – and vice versa.
How to use the highly-structured TV formats to strengthen your writing.
How to break a story – and put it back together.
Our panelists: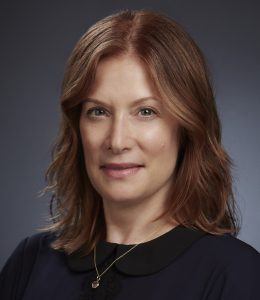 GAYE HIRSCH serves as Co-Head/Senior Vice President of Scripted Development at The CW Network, where she oversees development and production of scripted pilots for the network. She originally joined The CW as Vice President of Current Programming.
Previously, Ms Hirsch served as a Senior Executive at Cruise/Wagner Productions, where she managed the development slate and was a producer on "Shattered Glass" and "Suspect Zero."
Prior to Cruise/Wagner, she was Vice President of Production for HBO Films, supervising development and production of Emmy and Golden Globe Award-winning films including "Gia" and "Introducing Dorothy Dandridge."
Before HBO, Ms. Hirsch served as Vice President, Production at Robert Lawrence Productions.
She began her career at Touchstone Pictures as a Creative Executive, ultimately becoming Vice President, Production. Gaye is sorry but legal affairs will not permit her to accept any scripts or hear any pitches.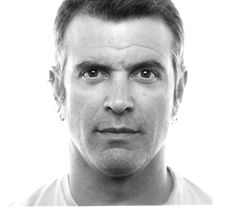 ALEX METCALF is currently a Writer/Producer on the Peabody Award-winning series UnREAL (Lifetime).
Alex has written for Kingdom (DirectTV), Mercy Street (PBS) and the short-lived Lucky 7 (ABC).
His features include God's Pocket with Phillip Seymour Hoffman and An American Affair with Gretchen Mol and author of the hardboiled novel, Where the Sun Don't Shine.
Alex has taught screenwriting at UCLA, LMU and the Stark Program at USC.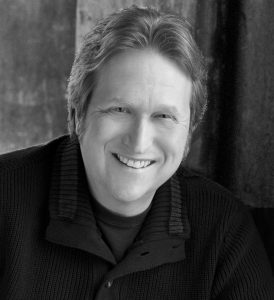 STEVE CUDEN has written nearly ninety teleplays for many familiar TV series, such as X-Men, The Batman, Iron Man, Xiaolin Showdown, Loonatics Unleashed, The Mask, Goof Troop, Bonkers, Quack Pack, Gargoyles, Beetlejuice, Pink Panther, RoboCop, Extreme Ghostbusters, Stargate Infinity, ExoSquad, and Mummies Alive.
Steve directed and co-produced the cult-favorite horror-comedy feature Lucky, winning the award for Best Director at the Nodance Film Festival. Lucky also won awards for Best Feature at the New York City Horror Film Festival, Shriekfest in Los Angeles, MicroCineFest in Baltimore, and The Weekend of Fear in Nuremberg, Germany.
He also authored the popular book, Beating Broadway: How to Create Stories for Musicals That Get Standing Ovations and his new book is Beating Hollywood.
Steve Cuden is perhaps best known for co-creating the hit Broadway and international musical Jekyll & Hyde, writing the show's original book and lyrics with noted composer Frank Wildhorn.
He has a Master of Fine Arts degree in Screenwriting from UCLA. He teaches a wide variety of screenwriting classes to the many talented Cinema Arts students attending the Conservatory of Performing Arts at Point Park University in Pittsburgh, Pennsylvania.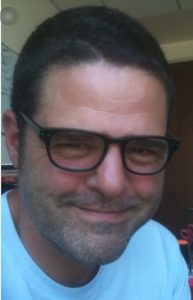 MARC WEINGARTEN is a writer, editor and filmmaker. He is a producer for the shows THE BACHELOR, THE BACHELORETTE and BACHELOR IN PARADISE.
As a journalist, Weingarten's work has appeared in countless publications, including GQ, Details, Oxford American, The New York Times, Wired, GQ, Esquire, Los Angeles Times, Salon and Slate.
His 2009 Salon story, 'The Lear Jet Repo Man," was purchased by Paramount pictures and is to be made into a feature film with producers Roberto Orci and Alex Kurtzmann (Transformers, Star Trek).
He has written the books THIRSTY: WILLIAM MULHOLLAND CALIFORNIA WATER AND THE REAL CHINATOWN, STATION TO STATION, an LA Times bestseller and a finalist for the Ralph J. Gleason award for music book of the year; and THE GANG THAT WOULDN'T WRITE STRAIGHT, a history of New Journalism.
He is also the editor of YES IS THE ANSWER, a prog-rock anthology, and co-editor of HERE SHE COMES NOW, n anthology of essays about female musicians.
Weingarten has also produced two documentaries. GOD BLESS OZZY OSBOURNE premiered at the Tribeca Film Festival and can be seen on Showtime; THE OTHER ONE: THE LONG, STRANGE TRIP OF BOB WEIR is Netflix' first original music documentary.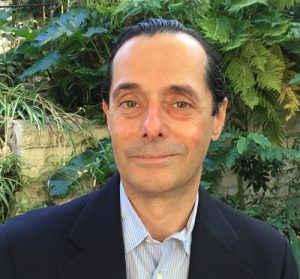 Moderator:
GREG MILLER (producer and moderator) is the author of "How To Be A Writer Who Writes" and the new reference e-book, "Miller's Compendium of Timeless Tools for the Modern Writer".Greg has written for magazines, radio, tv and film. He has taught classes and workshops for writers and now consults and coaches writers for books and scripts.
You can learn more at OtherNetwork.com.