Event Description
---
Seminar
BOOK COVERS and TITLES: Intention, Attention, Inspiration
Saturday, March 19, 2011
Your book title, cover imagery and interior design are the most important parts of your book. Yes, the book content is the focus, but without the other components working for you, your book will not attract the attention it needs.
Your book COVER has 3-7 seconds to fulfill three immediate needs: 1. catch attention  2. create an emotional response  3. inspire an action. It's science, it's metaphysical and mathematical, and it's fun.
An on-target book TITLE and subtitle will not only place you correctly on the Internet, it also shows your audience who you are and what to expect.  This seminar will present option pros and cons.
Our seminar presenter is a professional book designer/consultant, Karrie Ross.  Here are some of the topics that will be discussed:
The book cover and title in today's emergence of POD and electronic media.
How the cover design or title affects the promise of a book.
Choosing the cover image: photo, illustration, or…?
Colors and how appropriate they are for your book.
How a misused typeface can make a potential buyer not see your book.
Can you save money on your cover design? Questions will be answered.
The importance of interior book design.
How to create a compelling title and subtitle.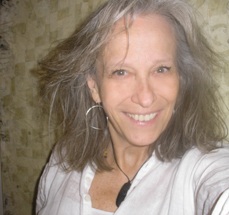 Presenter Karrie Ross will illustrate the seminar with some examples of her work and will share their stories.
This INTERACTIVE seminar will also provide you with an opportunity to present your existing or proposed book cover design, book title and subtitle for a constructive critique. Please print and bring the following to the seminar if you wish to have them commented on:  existing or proposed book cover; title and subtitle options (big enough to show the room); your book's introduction or foreword (if a long one… print 1-2 pages) and PRINT OUT YOUR QUESTIONS.