Event Description
---
Seminar:
Get Your Book Noticed: Let Reviewers Sell Your Book for You!
Saturday, October 17, 2015
Don't drown in the sea of published books. Learn how to compete against the publishing Big Fish using the same highly effective book promotion techniques … without spending thousands of dollars.
Discover how to use the secret power of book reviews to ensure that the media, buyers and consumers start paying attention to and buying your book, spreading the word around the globe.
Get exclusive access to the contact info and detailed submission requirements for 550 of the most coveted Top Amazon, Blog and YouTube book reviewers — the reviewers who all have thousands of avid followers who are looking for their next book to buy.
About our presenter: GEMINI ADAMS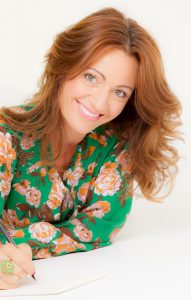 GEMINI ADAMS. British artist, educator and award-winning author of several inspiring healthy living and humor books. Gemini's work has been featured on The Huffington Post, The Today Show, Reuters, Take A Break, Campaign and Marketing Magazine, The San Francisco Chronicle, Digital Trends, Geek Magazine, Campus Circle, Ecosalon, and her articles have been published in RED magazine, Women's Health, BOOM, Live It Natural, Yahoo.com, OpentoHope.com and In Care of Dad.
Gemini's books have been translated into Spanish, Chinese and Japanese, and earned her the Mom's Choice® Gold Award, 2013 (Humor Books), Mom's Choice® Gold Award, 2010 (Death & Dying Books), The National Best Book Award, 2009 and the Dad's Seal of Approval, 2009. She is also a recipient of the prestigious Winston Churchill Memorial Fellowship, 2006.
Her published books include, "The Facebook Diet: 50 Funny Signs of Facebook Addiction and Ways to Unplug with a Digital Detox" (The Unplug Series, Live Consciously, 2013), "Your Legacy of Love: Realize the Gift in Goodbye" (Live Consciously, 2009), and "The Top 100 Recipes for Happy Kids: How to Keep Your Child Active, Alert and Focused" (Duncan Baird, 2007). Gemini is also the co-author of "More Than Money: How to Leave Your Family a Lasting Legacy" (Celebrity Press, 2011) and "Open to Hope: Inspirational Stories of Healing After Loss" (White Press, 2011).
Find her at online: unplugseries.com and @geminiadams