Event Description
---
It's obvious: ineffective marketing equals few sales. Even if you are savvy, creative, energetic, and your work has an edge, it will rarely sell itself. There is tremendous competition out there, and you need to know how to shine through it, effectively, efficiently, and inexpensively. We've assembled a panel of experts experienced in writing, marketing, and publicity. Come and learn from them. Discover what mistakes to avoid and where the hot media outlets are today. Anyone intent on disseminating ideas to wide audiences can benefit from attending this discussion.
Our panelists: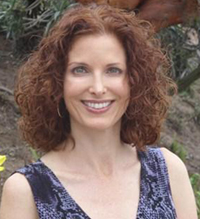 Shannon Hammer is the author of The Positive Portions Food & Fitness Journal, published by Fairview Press.
Having been overweight all her life, in 2003 Shannon adopted a holistic approach to health and weight loss that included keeping a daily food diary. As a result, she lost over 100 pounds and has kept it off for over seven years. She wrote her positive portions journal after realizing there was a need for a book that combined a food diary structure with daily motivational guidance.
Shannon will explain how she uses her blog, other social media tools and a publicist to expose her methodology to a wide market.
Ms Hammer currently works in the Marketing department of Honda USA.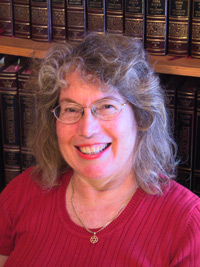 MAGGIE ANTON was born Margaret Antonofsky in Los Angeles, California, where she still resides. Raised in a secular, socialist household, she reached adulthood with little knowledge of her Jewish religion.
In 1992, Anton began studying Talmud in a class for women taught by feminist theologian Rachel Adler, and became intrigued that the great medieval scholar Rashi had no sons, only three daughters.
Legend has it that Rashi's daughters were learned when women were traditionally forbidden to study the sacred texts. These forgotten women seemed ripe for rediscovery, and the idea of a trilogy of historical novels about them was born.
RASHI'S DAUGHTERS: BOOK I – JOHEVED was published in 2005 and won the 2006 Benjamin Franklin Award for Best New Voice Fiction. Its sequel, BOOK II – MIRIAM, was published in 2007 and spent 18 weeks on the Bookscan bestseller list.
In 2007, Anton retired from being a clinical chemist in Kaiser Permanente's Biochemical Genetics Laboratory to become a full-time writer, with the final volume in the series, BOOK III – RACHEL, published in August 2009.
BILL SALEEBEY, Ph.D. holds a doctorate in Educational Psychology from UCLA and has recently self-published his third book, Connecting: Beyond the Name Tag.
Doctor Saleebey's specialty is networking and relationship building, approached from the confluence of business and psychology. He will be speaking about marketing through the social media outlets, book signings, blogging, broadcast media interviews, new media press releases and branding.
MARILYN ANDERSON is an award-winning comedy writer, speaker, and screenwriter. She has been interviewed on over 250 radio and television shows, as well as being featured in magazines and newspapers nationwide. Marilyn's TV credits include Murphy Brown, FAME, Sherman Oaks, Friday the 13th, and Carol & Company.
Her book NEVER KISS A FROG: A Girl's Guide to Creatures from the Dating Swamp has been published in 10 countries and generated a line of merchandise based on the frogs in her book. Women in Film honored Ms. Anderson with the Luminus Award for positively depicting women in film and television programming.
CLIFF CARLE has authored ten books and edited over 400 fiction and non-fiction tomes by other writers. In 1983, Cliff founded CCC Publications which specialized in self-help and humor books.
Currently, as a freelance editor, Mr. Carle assists authors with manuscript reorganization, developing an effective writing style, and fixing rejected manuscripts.
As a publishing consultant, Cliff assists authors with pre- and post- publication marketing within the traditional and self-publishing process, and also offers referrals to agents and publishers.
JOHN SEELEY has been called the Book Marketing Wiz. John's books are distributed around the world.
Prior to his own success, John learned from the best in the book business, having attended Mark Victor Hansen's Mega Book Marketing University, Author 101 University, PMA Publishing University, Million Dollar Author Program and numerous other trainings.
He has been featured on radio and TV across the country, as well as in the New York Times, L.A. Times, Chicago Tribune, Woman's World, Fitness, Self magazines, and numerous other publications worldwide.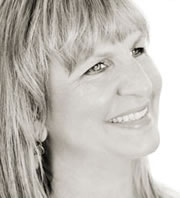 Janie Hewson loves the "creative mind" and loves to do business. She has been in the business of marketing creatives and creative business entrepreneurs for 15 years.
Hewson has met and guided the careers of hundreds of creatives beginning with her work as an Artist Representative, her years with the Creative Black Book and several stints as a Studio Manager for creative businesses, including photography and film.
For seven years Hewson was the marketing instructor for Brooks Institute of Photography and Film, where she taught classes to photography, film, graphic design and photojournalism students helping them to create powerful marketing for their careers. In 2004 she was named Teacher of the Year.
Hewson holds a Masters' degree in Organizational Psychology, and a Bachelors' degree in Communications. She is married to a filmmaker and they are the proud parents of an 18-year-old equestrian competitor, her high jumping horses, a high jumping dog, and the sweetest kitty ever. You can reach her through her site, MarketingCreatives.net.