Event Description
---
How to Write Query Letters & Proposals:
The Seven Steps to a Successful Book
Saturday, April 25, 2015
Nearly all nonfiction books are sold with a proposal that enlists the aid of a literary agent in convincing an acquisitions editor at a publishing entity to advance funds to a writer with an idea.
Bring paper and pen (or a laptop or iPad) and your best idea for a nonfiction* book, and learn how to write irresistible query letters and book proposals. Marvin J. Wolf, author of a dozen nonfiction books, as well as a novel and several photography books, will take you through the seven steps to a successful book.
*Except for a handful of superstars, selling a novel or a screenplay requires that the writer create a brilliant first draft of the work. Nevertheless, novelists and screenwriters will find this workshop valuable.
Our Presenter: MARVIN J. WOLF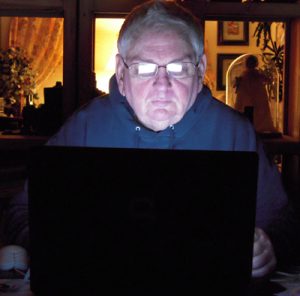 The author of 17 books, including a novel, and the screenplay for "Ladies Night" (USA Network, 2005), Wolf is a charter member of IWOSC and four-time past president. He also belongs to the Writers Guild of America, West, the American Society of Journalists and Authors, and the USMC Combat Correspondents Association.
He served in Vietnam as a combat photographer and was awarded a battlefield commission as well as the Bronze Star, the Air Medal and the Purple Heart.
Wolf sold his first book, "The Japanese Conspiracy" (Empire Books, 1983) without an agent. This was an investigative exposé of the secret collusion between the Japanese government and industrial conglomerates in violation of international trade agreements.
Since then, usually with the services of an agent, he has written on his own or collaborated as co-author or ghost writer to produce well-regarded autobiographies of ABC Broadcasting founder Leonard Goldenson ("Beating The Odds"), Native American leader Russell Means ("Where White Men Fear To Tread"), and former South Vietnam Prime Minister Nguyen Cao Ky ("Buddha's Child").
His latest book (February 2015) is "Abandoned In Hell, The Fight For Vietnam's Firebase Kate."