Event Description
---
The Independent Writers of Southern California Presents Its November 2023 Panel
Wednesday, Nov. 29 at 6 PM Pacific
No matter what your political persuasion, during the incalculable challenges of the Covid era, politicians from Left and Right promised that one day, things would go back to normal.
Instead, the year 2023 re-defined a very different – and often very frightening and ominous "new normal": The longest strikes in modern Hollywood history. The Artificial Intelligence (AI) explosion. The ongoing controversies about freedom of speech versus racism and misinformation, with Gen Z writers often dismissing old-fashioned attempts at neutral reporting as "Both Sides-ism" and "Whatabout-ism" designed to mainstream and normalize aberrant or even bigoted beliefs, instead of objective journalism. Yet even more game changes in book publishing, TV, theater, and film. The ongoing Covid epidemic.
To wrap up this most challenging year, IWOSC is in the process of finalizing a stellar group of experts – including highly-placed entertainment and publishing veterans affiliated with both the Author's Guild (East) and the WGA (West) – as well as seasoned film/TV distribution veterans, to create a virtual survival guide or tool kit for where our industry is headed. We will be discussing these challenges, not limited to but including:
What do Zoomer generation young writers need to know and be prepared for, that no prior generation had to deal with, in starting out their careers?
What do mature (as in, over-35) writers need to know to stay competitive and up their game?
The free speech question: How does one "do" journalism, reporting, and cultural criticism when you're damned if you do and damned if you don't, when both sides expect straight-up advocacy, and when de-platforming and canceling (rather than covering) inflammatory people is all the rage?
The threat – and the promise – of AI technology. Just how all-in is Hollywood (and publishing) on utilizing artificially generated scripts and books? How have the strikes and their fallout changed the climate in the film and TV industry for the coming year?
A forecast for the foreseeable future – its promises and challenges ahead.
All this and more will be covered, including moderated Q&A from the audience, with our soon-to-be-announced team of experts!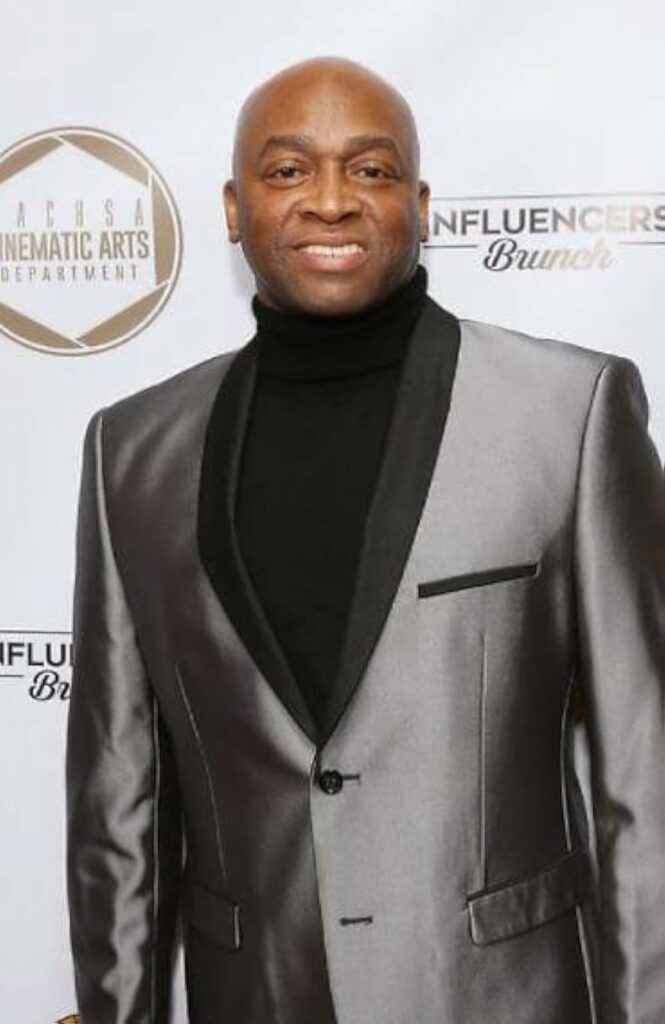 SGT. MAJOR KEITH L. CRAIG 
Co-founder, Chairman, and CEO of Porter + Craig Film and Media Distribution
Sgt. Major Keith L. Craig served 32 years of Active Duty in the U.S. Army, retiring as a Sergeant Major, the highest-ranking non-commissioned officer in the Army. His distinguished time in service took him to 50 countries around the world, where he served in six combat campaigns, conducted humanitarian and natural disaster operations, oversaw the creation of senior enlisted training programs, and played professional football in the NFL Europe. Craig is a combat veteran of Operation Joint Endeavor, 2003 Invasion of Iraq, Operation Iraqi Freedom, Operation Unified Response, and Operation Enduring Freedom.  Sgt. Major Craig received 50+ awards for military service, including the Legion of Merit, one of the most prestigious awards of the US Armed Forces.
After retiring from the U.S. Army, Keith became well-known as Disney Film Distribution Executive, where he managed Central Division Theatrical Sales and Distribution for 20 theatrical demographic market areas for all of Disney's film silos, including Marvel, Lucasfilm, Pixar, and Disney Animation Studios. 
Keith is Co-founder, Chairman, and CEO of Porter + Craig Film and Media Distribution, which has arranged financing and/or distribution for over 100+ feature films, TV movies and documentaries into the US and Canadian marketplace across digital platforms including Netflix, Hulu, Amazon Prime, Apple, Google Play, Vudu, and Roku, in addition to select theater franchises AMC, Cinemark, and Regal Theaters, along with global broadcast networks including HBO, Showtime, Discovery, BET, CW, and RLJ.
Keith is also the author of international bestseller, Serving to Lead, where he documents his life and career experiences while exploring a range of leadership styles as a guide to the ultimate path to success, and is a highly sought-after consultant and investment partner. 
JEFF PORTER
Founder, President, and co-CEO of Porter+Craig Film & Media
As founder of the leading producer's services agencies in Beverly Hills, Jeff has successfully sold over 100 projects to HBO, Showtime, Starz/Encore, Cinemax, Discovery, BET, Amazon Prime, VUDU, RLJ Networks, Peacock, and countless international outlets. He has worked on titles with stars like Mark Wahlberg, Jon Favreau, Keith David, Victoria Rowell, Angela Bassett, Lynn Whitfield, and Queen Latifah, and is developing several major theatrical films with major stars cast for 2024.  
Prior to founding Porter Pictures in 2012, Jeff was Vice President in charge of sales at another leading producers' rep, where he found placement for countless feature films, documentaries, TV formats, and financing or completion-funding deals for films, during the height of the Great Recession and the transition from DVD and cable to digital and streaming.
Jeff has spoken as an expert on film, television, diversity, and "getting started" as a young filmmaker in mentorship and panel programs for the legendary Pan-African Film Festival, Las Vegas Black Film Festival, Boston University Online, Book Publicists of Southern California (and of course IWOSC), and he and Sgt. Major Craig will be speaking in person this winter at the University of New Haven to their film and broadcasting grads, as well as launching partnerships with emerging film festivals and worldwide retail chains.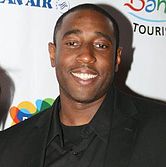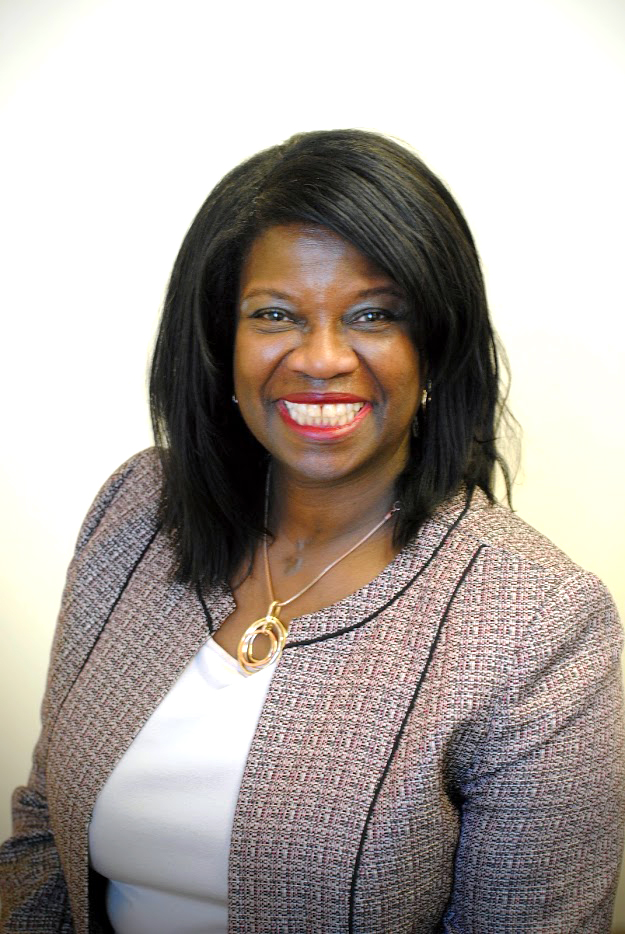 CHERYL L. DAVIS
General Counsel of the Authors Guild
Cheryl L. Davis oversees the Authors Guild's legal affairs, including its in-house corporate affairs and management of literary estates. She is also active in the areas of book banning and diversity in publishing and writes about and participates in panels and webinars on these topics. She received her A.B. from Princeton University and her J.D. from Columbia University. She holds leadership positions in the following legal organizations: ABA Section of Intellectual Property Law (Literary Works Committee Chair), ABA Entertainment, Arts and Sports Law Forum (Arts and Museums Vice Chair), New York State Bar Association, Entertainment Arts and Sports Law Section (Diversity Committee Co-Chair), Dramatists Guild Legal Defense Fund (Board member).
STAN ZIMMERMAN
Screenwriter and Producer
Stan Zimmerman is a man of many mediums (TV, film and theatre). He's been nominated for two WGA Awards for Best Comedy Writing – The Golden Girls and Roseanne. Stan's also written and produced on Gilmore Girls, co-created the Lifetime sitcom, Rita Rocks, wrote on both Brady Bunch movies and rewrote the ABC-TV movie of Annie. Stan has a BFA-Drama from NYU/Circle-in-the-Square and has directed such LA productions as The Diary of Anne Frank-Latinx (eight iterations since 2018), Entertaining Mr. Sloane, A Tuna Christmas, Gemini, Spike Heels, Pledge, Heartbreak Help and his original plays: Meet & Greet, Knife to the Heart, Yes Virginia and Have a Good One. Stan directed Off-Broadway's Hyprov (Daryl Roth Theatre). TRWplays has published and licensed three of his works — Yes Virginia, Silver Foxes and his suicide awareness play, right before I go, which Stan has appeared in across the U.S. Zimmerman & Berg wrote the upcoming Lifetime Christmas movie, Ladies of the 80's: A Divas Christmas starring Donna Mills, Linda Gray, Morgan Fairchild, Loni Anderson, Nicollette Sheridan. Stan will be directing the West Coast Premiere of Paul Rudnick's The New Century at the BENT Theatre in Palm Springs (Feb '24) and the World Premiere of Peter Ritt's High Maintenance at The Road Theatre Company in North Hollywood (April '24).