Event Description
---
As every savvy writer learns, getting the words onto the page is just half the battle. To gain proper exposure and compensation for these efforts, writers must develop marketing intelligence. It also helps to be aligned with someone who has been down this road before – the literary agent. IWOSC's April program presents a stellar panel of agents and a literary attorney, who will reveal how to find the right representative, get their attention, and create a successful relationship. We'll look at new trends, and how to protect yourself in the current marketplace.
Robin Quinn, an award-winning book editor, ghostwriter and publishing consultant, will moderate.
Our panelists: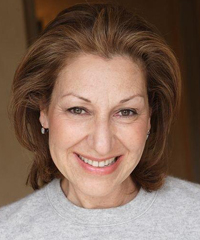 Angela Rinaldi — The Angela Rinaldi Literary Agency: Angela has been a literary agent for twelve years. Before that, she was an editor at NAL/Signet, Pocket Books, Bantam Books, and manager of book publishing for The Los Angeles Times. Ms Rinaldi has taught publishing programs at UCLA, was a member of the California Arts Council and AAR, and served on the board of PEN.
Ms Rinaldi specializes in: general fiction, mystery, juvenile fiction, reference, biography, business/investing/finance, mind/body/spirit, health, lifestyle, cookbooks, children's books, African-American, commercial and literary fiction. Some of her best known projects are: "Who Moved My Cheese?" by Dr. Spencer Johnson; "Zen Golf: Mastering the Mental Game" by Dr. Joseph Parent; "Before Your Pregnancy" by Amy Ogle and Dr. Lisa Mazzullo; "Blood Orange" by Drusilla Campbell; "The Starlite Drive-in" by Marjorie Reynolds; and "Entwined Lives" by Dr. Nancy Segal.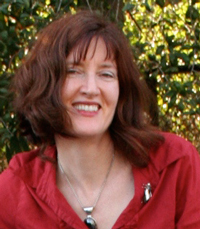 Sally van Haitsma — van Haitsma Literary — Sally recently founded van Haitsma Literary, a boutique agency in Encinitas, California. She worked six years at the Castiglia Literary Agency and, prior to that, at the Sandra Dijkstra Literary Agency. Properties Sally has represented include: the NY Times bestseller "Wesley the Owl" by Stacey O'Brien; "Silverstein & Me" by Marv Gold; "America Libre" and "House Divided" by Raul Ramos y Sanchez; "Hick" by Andrea Portes, optioned for film; "Does this Mean You'll See Me Naked?" by Robert Webster; and "The Leisure Seeker" by Michael Zadoorian, also optioned for film.
Actively seeking new authors, Sally focuses on commercial and literary fiction, narrative nonfiction, pop culture, education, business and current affairs.
She has a Masters in Communication from UC San Diego and graduated Phi Beta Kappa.
Natalie M. Fischer — Sandra Dijkstra Literary Agency — Natalie is a literary agent at the Sandra Dijkstra Agency, one of the most respected literary agencies in the United States, with over 100 authors based around the world.
Ms. Fischer is an honors graduate of the University of San Diego, and holds a B.A. in Literature/Writing. After an internship at the agency in 2007, she wrote author profiles and book reviews for the San Diego Union Tribune. But journalism was not for her, and she returned to work full-time at the Dijkstra Agency in April 2009.
Natalie's specialty is commercial fiction, with an emphasis on children's literature (from picture book to YA/Teen), romance (contemporary and historical), historical fiction, multi-cultural fiction, paranormal, sci-fi/fantasy in YA or romance, fairy-tale/legend spin-offs, and "beautifully dark" novels. She is drawn to authors with an open, positive attitude; good grammar; and engaging, sexy plots.
Michael Klein, Esq. — Klein & Weisz — Michael is a senior partner with the law firm of Klein & Weisz in West Los Angeles, and long-time legal advisor to IWOSC. A graduate of Yale Law School, he has spoken and written extensively on issues including copyright, First Amendment law and contracts in the entertainment and business arenas. He is on the Board of Directors and Executive Committee of the American Civil Liberties Union of Southern California and chairs its First Amendment Committee. His clients include publishers, writers and newspapers. Klein has also served as a governmental official, most recently in his capacity as the Chairman of the Board of Directors of the Santa Monica Pier.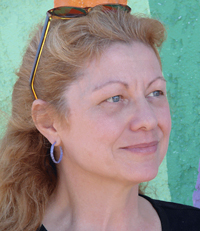 Robin Quinn, our moderator, is an award-winning ghostwriter, book editor, and publishing consultant with more than two decades of experience. Her numerous editing credits include the best-selling "The Detox Solution," the award-winning "Soul-Full Eating," and the newly released "Celebrity Leverage." Robin is a highly successful editor of health, nutrition, spirituality, self-help, memoirs and novels. Her work spans from book development to the final polish.