Event Description
---
Seminar
Mastering Radio/TV interviews and Book Readings
Saturday, October 10, 2009
PART 1:
When you are interviewed on radio and TV, you need to be at the top of your game, appear to be unrehearsed, concise, upbeat, easily understood through clear sound bites and short explanations, and you must do your homework and know your book. We're at the top of our game by presenting the EMMY AWARD WINNING Barry Kibrick, who will show you the ropes.
In this part of our seminar, we will discuss, as time allows:
How to talk on the radio and TV and not sound boring, stupid, unprepared.
How to dodge inappropriate questions, and get back on topic without making the host look silly.
What makes a good guest and what makes a bad one.
Tips for people who may one day want to be a host for their own show, internet or broadcast.
The mechanics of "phoners."
The ways to find radio and TV talk programs, and what to expect, or not to expect in terms of sales, as well as the mechanics of same.
The "Oprah Effect" and sound bites.
PART 2:
Writers conjure words and make magic in the form of poems and stories. But what happens when you speak them? Is your spoken work listless…or alive? Deborah Edler Brown's How to TELL a Poem & Other Solo Acts teaches you to release the piece from the page. It is not about memorizing and microphones; it is about using your words, your voice and your imagination to enter the world of the work. It is about getting out of the way so that the poem, song, or story can speak for itself.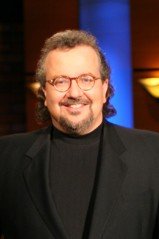 Barry Kibrick is the host and producer for the EMMY award-winning series Between the Lines with Barry Kibrick seen on PBS stations around the country. Between the Lines features in-depth interviews with distinguished authors, celebrity writers, top screenwriters, directors and award-winning columnists and journalists.
Barry's guests have included such luminaries as: Anne Rice, Mario Puzo, Ray Bradbury, Queen Noor of Jordan, Sir Ridley Scott, Ron Howard, Kirk Douglas, Jackie Collins, Sidney Sheldon, Joseph Wambaugh, Richie Havens, Chaka Khan, Erica Jong, Secretary of State, Warren Christopher, John Wooden, Secretary of Labor, Robert Reich and hundreds of others.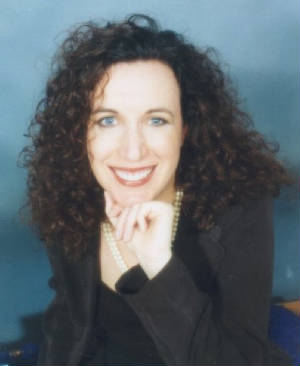 Deborah Edler Brown is an award-winning poet and journalist, performer and storyteller, author and teacher. She was the 1997 Head-to-Head Haiku Champion and a member of the 1998 Los Angeles National Slam Team.
Deborah's poetry has appeared in various anthologies and journals. She has told poems and stories in theaters, libraries, bars and bookstores across the country. She holds a degree in Creative Writing from Brown University and was the 2005 recipient of the Sue Saniel Elkind Poetry Prize. Her website is DeborahEdlerBrown.com.