Event Description
---
Seminar
Overcoming Gender and Racial Bias in Publishing and Hollywood

Saturday, October 28, 2017
10:30 am – 1:00 p.m.
IWOSC members: $15
Non-members: $35
Just a brief note to express my appreciation for last Saturday's seminar, which led to the discovery of sexism in my manuscript. The panel responded to each question with empathy, respect, and understanding. Thanks for continuing to meet my expectations, even those that surface during the programs. Kudos to Ina Hillenbrandt!!

~Louise Blocker
In this seminar for writers and others in publishing and Hollywood, we will explore the dynamics of gender and racial discrimination that writers face in publishing and in show business. Whether you are a journalist, scriptwriter, copywriter, editor, songwriter, script doctor, or any other type of writer, join us as we discuss discrimination: how to spot it, how to handle it, how to "lean in" and push back against it, and how to work around it.
For a time, it appeared that sexism, homophobia, and racism directed at writers were things of the past in "tolerant, liberal" New York publishing and the world of showbiz. But it appears that change was only cosmetic. Discrimination persists, but has become more coded than it was in the days of Madmen. The same problems that writers faced back then have been lurking under the surface all along.
To get at how writers can fight back or find a way around this issue, we will be discussing topics like:
How does a writer detect true discrimination, apart from the obstacles writers face in today's ultra-competitive marketplace?
Where can a writer go for support to keep up the good fight to become and remain relevant?
How does a working novelist, playwright/screenwriter, or journalist REACT to the hate-mongering – and even the threat of violence – that is now rearing its ugly head again?
All this and more!
Our program for writers will start with a workshop discussion led by our speaker and facilitator, Ina Hillebrandt, and our special guest, award-winning producer Shelby Stone, for the first hour or so — followed by a break and then a second hour with the chance for you to share your stories and engage in meaningful dialogue and discussion with your fellow authors.
Special Guest Speakers
Shelby Stone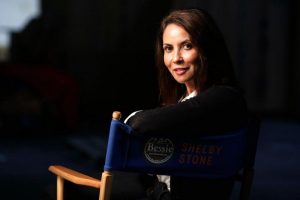 Golden Globe and Emmy winning producer, Shelby Stone is now president of production at Freedom Road Productions, the company owned by Common. (An article about her being hired by Common.)
Before that, she held the same position at Flavor Unit (Queen Latifah & Shakim Compere's company), and was senior vice president of production and development at Foxx King Production. Stone has overseen projects made in partnership with major film and television studios, such as CBS, TriStar, Sony, Amazon, ABC, Lifetime, HBO, VH1, Netflix and Hulu.
She was executive producer of Bessie, Lackawanna Blues, Boycott, The Middle Passage, Life Support, Lumumba, and the series Single Ladies, among many other titles.
Stone has received over 80 nominations for her work in entertainment and for her productions, including multiple Emmys.
In addition to her Golden Globe and Emmy, she has received, a Screen Actor's Guild Award, a George G. Peabody Award, an American Film Institute Award, a NAACP Image Award and an Academy Award nomination.
Jeff Porter
Jeff Porter is Founder, President, and CEO of Porter Pictures, one of the leading producer's services agencies in Beverly Hills, having successfully sold projects to HBO, Showtime, Starz/Encore, Cinemax, Discovery, BET, and countless international outlets.
Prior to that, Jeff was Vice President in charge of sales at another leading producers' rep, where he found placement for over 75 independent feature films, documentaries, TV formats, and financing or completion-funding deals for films.
Additionally, Jeff is a principal of Open Vision Networks, a launching, free worldwide cable network for WiFi and mobile devices (smartphones, Kindles, iPads, laptops, WiFi TVs, etc).
Jeff's website is: PorterPictures.com.
Speaker and Host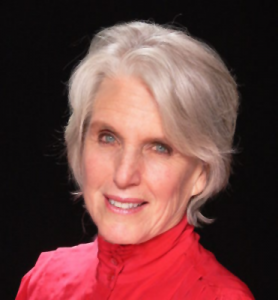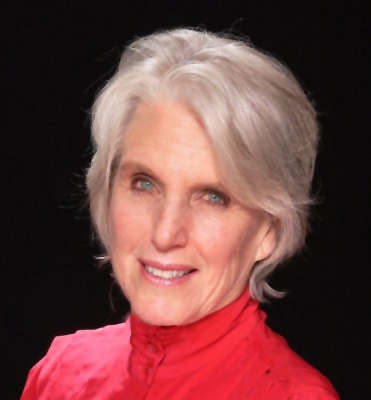 Ina Hillebrandt
Ina Hillebrandt is a writer, speaker, writing coach and editor/publisher with 20+ years of experience in memoir, fiction, mystery, comedy and self-help. She's proud to say students and clients have told her, "Thanks, Coach, I couldn't have done it without you!"
Her own books include How to Write Your Memoirs…Fun Prompts To Make Reading…And Writing…Your Life Stories A Pleasure! Pawprints, The Student Prints Pawprints curriculum companion, and her latest, You Are Who You Eat, The Revolutionary New Cannibal Diet.
Writers she's coached include new and published authors, corporate clients, and educators via private coaching, UCLA and other universities, the Jane Goodall Institute, and K-12 schools in New York and Los Angeles. Her work includes taking the written word onstage, and she is involved in developing film and TV projects.
She can be reached at: InaTheMemoirCoach.com, YouAreWhoYouEat.net, and InasPawprints.com.