Event Description
---
Panel:


Publicity Panel — Seeing 2020 Book Publicity More Clearly

Monday, November 4, 2019
7:30 to 9:15 p.m. (networking follows the program)
IWOSC members – free
Non-members – $15

This Panel has passed but you can purchase a recording of it if you'd like.
---
It's time to tell the world about your book. The writing and publishing are done, or nearly so, and now your thinking is shifting towards publicity. What should you start doing? Is your vision 2020 for the coming year?
Do you need a "marketing plan" or can you just "wing it?"
When should your book marketing start?
How important is having a website and what should be on it?
How much help can you expect from your publisher?
Should you hire a publicist or do it yourself? What does that cost?
Should you buy ads for your book? What kind of ads and where?
What about book promotion websites? Are they worth it?
Should you pay for book reviews?
Does social media work for selling books? Which networks are best for authors?
What about things like virtual book tours, podcasts and book trailers?
What things still work well today for publicizing your book?
Writers write. Selling and promoting often feel foreign. Most writers are uncomfortable at the prospect of having to actively "sell" their work. We've all met the pushy author who is always pushing her book. No one wants to be THAT person.
And with Amazon and the internet it's never been easier for you (and every other author) to promote your book. So how do you get your readers' attention above all the noise?
Every year book publicity shifts a little. Some things no longer work. And there are new opportunities that didn't exist last year. We've gathered three publicity experts to ask them about book publicity and learn what you can and should be doing today.
Meet Our Experts: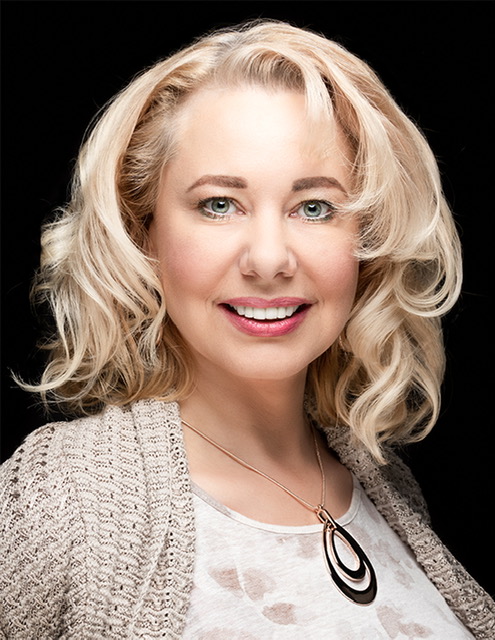 Desireé Duffy
Founder of Black Château and Books That Make You
Desireé Duffy is the Founder of Black Château, a marketing and public relations agency, and Books That Make You, a multi-media brand that promotes books and authors through its award-winning website, podcast, and radio show.
Duffy is an advocate for spreading stories, ideas, and making the future awesome. She is a speaker on topics such as branding, marketing, digital and traditional media. She holds the license and is the organizer for TEDxResedaBlvd, and produces events including the annual Beach-Bound Book Bash, Scary Stories Around the Fire, Jingle Books, and has programed panels and placed speakers for The West Coast Writers Conferences, Digital Hollywood, the Alliance for Women in Media, and Women in Business.
Duffy contributes to Equities.com where she writes about marketing, technology, entrepreneurship and digital media. She also hosts, and is the executive producer, for the Books That Make You Show.
Duffy is a graduate of Marian University, and attended the Milwaukee Institute of Art and Design. She holds Bachelor of Science degrees in English and communication, and an associate degree in art. She also earned a certificate in Ecommerce Business from Santa Clarita's College of the Canyons. Her daughter, Bree, serves as Black Château's marketing and communication director. Duffy lives in Southern California with her husband and two pug-mixes, Spike and Teddy Bear.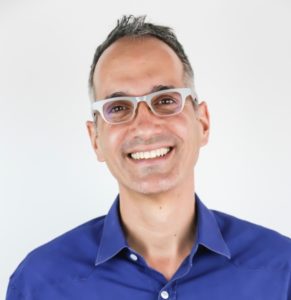 Lee Wind
Director of Marketing and Programming, Independent Book Publishers Association
Lee Wind is the director of marketing and programming at the Independent Book Publishers Association. A book blogger and author-publisher himself, Lee is passionate about empowering and amplifying independent voices.
He is the founding blogger and publisher of I'm Here. I'm Queer. What The Hell Do I Read?, an award-winning website about books, culture, and empowerment for Lesbian, Gay, Bi, Trans, Questioning and Queer youth, and their Allies. For over 12 years, readers from 100-plus countries have racked up 2.7 million page views—and counting! Lee is also the official blogger for the Society of Children's Book Writers and Illustrators.
Crowdfunded in six days, Lee's debut teen novel, Queer as a Five-Dollar Bill, published in October 2018 and was selected as a semi-finalist for the BookLife Prize, making it one of Publishers Weekly's top five independently published middle grade and young adult books of 2018. Lee and his novel were featured as the September 2018 Publishers Weekly BookLife "Indie Success Story." It also won the 2019 National Indie Excellence Award for Best Book in the LGBTQ For Children & Young Adults category!
You can learn more at LeeWind.org.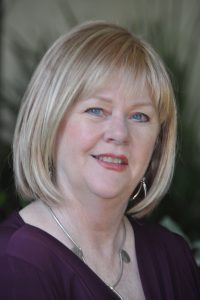 Kathleen Kaiser
President, Small Publishers, Artists and Writers Network
Beginning as a music journalist turned publicist, Kathleen Kaiser's career spans over 50+ years of involvement in the most exciting industries of her generation. From rock and roll in the 60s and 70s to the digital/internet revolution of the late 80s and 90s, she has been a marketing professional for Fortune 100 companies, small startups, and conferences/tradeshows around the world.
In 1993, she opened Kathleen Kaiser & Associates, an emerging technology-marketing firm, which now focuses on working with the arts nonprofit communities and marketing authors. Her work includes past president and season producer of the Ojai Shakespeare Festival, past president of the Ventura County Writers Club, marketing for the Ojai Studio Artists, Ojai Art Walk, Ojai Art Center Theater, Ojai Film Festival, and other community organizations. She has produced of the 805 Writers' Conference for eight years.
Named Publicist of the Year in 2016 by the Book Publicists of Southern California for her contributions to the literary community, Kathleen maintains a small list of clients that allow her to continue her volunteerism, which includes being president of the national literary organization Small Publishers, Artists & Writers Network (SPAWN), Ojai Art Center Literary Branch board member, assisting the Ojai Performing Arts Theater, and organizer of a monthly literary meeting in Thousand Oaks, CA co-sponsored by IWOSC and SPAWN.
In her free time, ha-ha, she is working on a graphic novel about her years in rock and roll, a new historical novel, and occasionally writes articles for regional publications. Kathleen is a proud fourth-generation small businesswoman.
Her website is KathleenKaiserAndAssociates.com.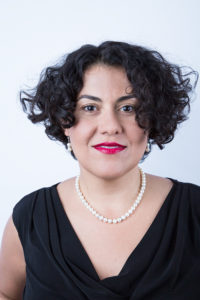 Emanuela Cariolagian
Senior Public Relations & Transformation Strategist
Emanuela Cariolagian was born in Romania and raised in Southern California since the age of five. As a young child, Emanuela was fascinated by languages and the challenges people have talking to each other. Her grandmother and personal hero spoke seven languages and inspired her to learn to speak five; English, French, Romanian, Armenian and Spanish. As the teenage daughter of immigrant entrepreneurs, Emanuela spent much of her time at her mother's beauty salon where she met two former PMK publicists that noticed her outgoing personality inviting her to intern at their PR firm.
As Emanuela continued to work and study business at California State University, Northridge she fell in love with public speaking, storytelling, and building relationships. She completed her bachelor's degree in business administration with an emphasis in marketing, and set sail to work in public relations to enable communication strategies based on integrity and superior professionalism that inspire people toward transformation. Having worked for more than 20 years of public relations, events promotion and marketing communications experience, Emanuela is driven by her passion for transformative communication for organizations and individuals worldwide.
Emanuela has worked with international agencies, organizations, start-ups, established businesses and high-profile Fortune 500 companies including Acura, CNN, the City of Claremont, Hilton hotel brand, Hollywood Bowl, Honda, LA Philharmonic, among others. She has also worked at some of the industry's top international public relations agencies, including Golin and MSLGroup, as well as The Bohle Company a consumer technology PR agency. Through these agencies, she has advised Amazon.com, Disney, Dole Foods, ESPN.com, General Mills, Mattel, Mitsubishi, Nestle, Nintendo, Oscars.com, and may other brands. Her passion for storytelling has earned her the prestigious Trevett Award from the Public Relations Society of America.
Today, Emanuela is the Chief Creative Officer of Be In The News, an international PR boutique agency serving corporate, technology, social, advocacy, health & wellness, entertainment, and fashion clients. Emanuela also proudly collaborates with many organizations to personalize trainings, speaking engagements, retreats, coaching, workshops, and seminar in communication strategy. Since 2014, Emanuela has been working in alliance with Momentum Solutions, a social impact marketing firm to empower social and viral public relations and marketing development.
In her own words, her motto is simple, "Tell your story, build your brand; I love the impact I can make in the world through the power of public relations and marketing communications. It has become my personal commitment to help people, companies and organizations with my talents and strengths!"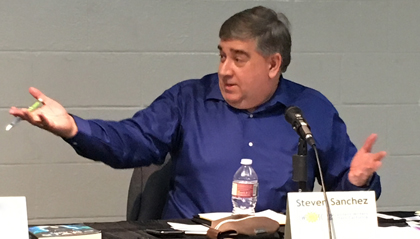 Our Moderator — Steven Sanchez
Vice President, Independent Writers Of Southern California
Steven helps people build their online platforms. For more than 20 years his Los Angeles-based Internet Agency has worked for leading companies in industries such as travel, health and racing to create Internet solutions that work for both business and consumer interests.
Steven has helped companies large and small start their web businesses, publish online and serve the needs of their followers and customers.
He has also served as technical editor on bestsellers such as Homepage Usability, Web Design on a Shoestring and The Unusually Useful Web Book. He enjoys the cutting edge of technology, all things Internet publishing and social media, as well as travel, sailing and scuba diving.
Steven is a frequent IWOSC workshop leader and panelist on marketing, social media, and website development, and is currently writing "So You Want to Write a Book…" and working on several Internet projects to help writers develop their author platforms. He lives in Los Angeles with his wife and four children.