Event Description
---
Seminar
Quality Queries & Powerful Proposals: What Do Agents and Publishers REALLY Want?
Saturday, April 26, 2014
10:30 am to 1:00 p.m.
In this interactive seminar, we'll look at why a great query and proposal are crucial for any author who's seeking a traditional publishing deal — and almost as important for authors who want to self-publish.
We'll focus on:
Queries and proposals: where the creative and business aspects of publishing meet
How to think like an agent
Are proposals necessary for fiction?
Using queries and proposals to enhance your creative process
Why queries and proposals are important even if you want to self-publish
Our presenter: MONICA FAULKNER.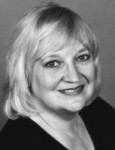 In today's competitive and fast-changing marketplace, it isn't just about "the book" — it's even more about building a career. Editor and publishing consultant Monica Faulkner is dedicated to helping authors maximize the creative and commercial potential of their fiction, nonfiction, screenplays, and other writing projects.
A published author with a journalism background, she offers a complete range of editing services, including: manuscript analyses and evaluations; developmental editing, with a special emphasis on one-on-one coaching through rewrites; copyediting, line editing, and proofreading; strategic planning about the most effective ways to self-publish or get published; submissions to agents and established traditional publishers for author clients; complete project management, from editorial through design and production for authors who want to independently publish, market, and promote their own projects; and working with authors to turn their expertise and knowledge into a rewarding and profitable speaking career.
To learn more, visit her at MonicaFaulkner.com.