Event Description
---
Panel
The Writer's Compass: From Story Map to Finished Draft in 7 Stages
with Nancy Ellen Dodd
Saturday, June 28, 2014
How do you write the story you want to tell and capture your audience's heart? Regardless of genre or format, to tell an effective story you must first sort through all the ideas you've been toying with—organize them, whip them into shape, and turn them into great writing.
In "The Writer's Compass" Seminar you will learn how to do just that.
First, we will go over the essential elements of good storytelling using a structure chart. That chart will then become a guide to creating a story map that will tell you what you know about your story, and, more importantly, what you don't know. Next we will explore additional tools to help you find ideas to fill in what's missing.
The seminar is based on the book The Writer's Compass: From Story Map to Finished Draft in 7 Stages, by Nancy Ellen Dodd, published by Writer's Digest. (See it & check ii out here at Barnes & Noble.)
About our writing instructor: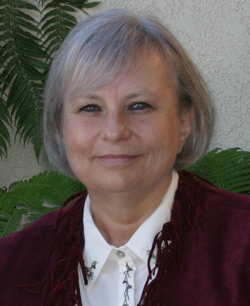 NANCY ELLEN DODD teaches advanced screenwriting at Pepperdine University and is academic editor of an online peer-reviewed journal at Pepperdine's Graziadio Business School.
She has studied most forms of writing for more than 25 years and earned two master's degrees from USC in professional writing and playwriting.
Dodd has received numerous awards for her writing, which includes screenplays, plays, short stories, short films, and novel-length manuscripts, as well as inspirational writing. She also studied writing with several successful, award-winning writers.
Dodd's journalistic career includes publishing more than 130 articles in local and national publications, including interviews with celebrities and business leaders. She has served as editor of print and online publications.
ADDITIONAL CLASSES
An opportunity for four additional classes will be offered by Nancy Ellen Dodd for learning to develop your own storytelling compass, plus the 7-Stage process for more efficiently developing your story, and a special session for "How to Show–When to Tell."
These stages include:
1) forming and developing ideas,
2) building strong structures,
3) creating vibrant characters,
4) structuring scenes and transitions,
5) increasing tension and adjusting pacing,
6) enriching the language and dialogue, and
7) editing and submitting.