IWOSC's monthly drop-in satellite sessions are free and open to all Los Angeles writers — both members and non-members. (Out-of-town guests are welcome too.)
We have several satellites to cover the various areas of Southern California or the Greater Los Angeles area. You'll find them all under the Upcoming Events menu. However, this group's info is on the page listed below.
---
Ventura County Satellite Group
Hosted by: Kathleen Kaiser
IWOSC's Ventura County satellite for LA area writers is part of W&PN —  Writers & Publisher Network.
---
September 19 meeting topic:
What is Crowdfunding and How Do I Use It to Raise Money for my Book?
With Brenda Vaca, founder of Riot of Roses Publishing House, and host of the Instagram Live Show FRIDAY FIRE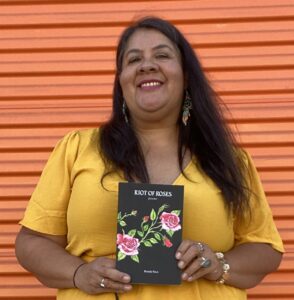 Learn about Crowdfunding—GoFundMe, Kickstarter, etc.—campaigns and how you can fund your creative venture! Crowdfunding is the practice of funding a project or venture by raising money from a large number of people, typically via the Internet. According to Vantage Market Research, "the total Global Crowdfunding Market is estimated to reach USD 43.48 Billion by the year 2028." The right strategy and promotion can help creatives – writers and publishers alike – get their projects 100 % funded and maybe more!
Are you ready to fund your next project?
Find out how to develop and execute your strategy for a fun and exciting crowdfunding campaign.
Key takeaways for attendees:
The critical role of social media in reaching your fundraising goals and, also, 1-to-1 asks
How to leverage your crowdfunding campaign for marketing purposes, measure the interest of your audience, and pre-sell your next book
Give yourself permission to be creative and put yourself out there to achieve your fundraising goals
Plus, you can submit questions in advance that she will address during the presentation, then open it up for additional questions.
If you can't make the meeting, sign up, and the recording will be available afterward to everyone who registered.
Notice: For 2022 & 2023, all WPN/IWOSC meetings will be on Zoom and held on the third Monday of February, April, June, and September.
This joint WPN/IWOSC online meeting is open to everyone.
Register for free, and the Zoom link will be emailed at 3 pm day of the meeting.
Registration closes at noon on the day of the meeting.
To learn about each month's meeting and speaker and to register for those meetings, visit https://writersandpublishersnetwork.com/category/chapters/wpniwoscvc/.
Location
IWOSC/WPN Ventura County satellite meets via zoom for 2022.
Starting in 2023, four times a year we'll meet at the Goebel Center in Thousand Oaks.