IWOSC's monthly drop-in satellite sessions are free and open to all Los Angeles writers — both members and non-members. (Out-of-town guests are welcome too.)
We have several satellites to cover the various areas of Southern California or the Greater Los Angeles area.
---
Los Angeles South Bay Satellite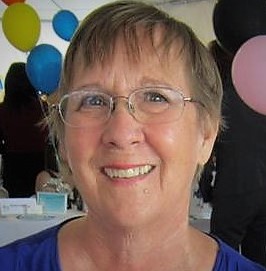 IWOSC's South Bay Satellite is for writers from LAX south to the Palos Verdes Peninsula, San Pedro, Long Beach, Lomita, and from Torrance, Gardena and Carson west to Redondo, Hermosa, and Manhattan Beach.
Westsiders are also welcome as we do have writers attending from Santa Monica, Venice, and further North. If you are a writer who lives or works anywhere in California's South Bay area — or would like to make the trip to attend — we welcome you to this independent writers satellite group.
Please stop by and check out the IWOSC Facebook page for the latest updates!
We meet on the third Tuesday of each month. We're back at the  Marmalade Cafe (on the patio when the weather is dry and warm!).
Hosted by  Vickey Kalambakal (interim–thank you BARBIE for all you dedication, hard work, and creativity!)

---
Next meetings
Tuesday, February 19, 2019
Please join us. We'll be talking about grammar and proofreading your own work. Bring your tips and tricks to share!
Time
10:00 a.m.
(future meetings will be on March 19 and April 16)
---
Location
Marmalade Cafe
2014 Park Place
El Segundo, California 90245
(just east of PCH, a block north of Rosecrans)
---
Admission
Free to both IWOSC members and non-members. Please do buy beverages and food from the restaurant though–it's only fair since we're sitting there.
---
Contact
If you have any questions/suggestions about this satellite, please write to: Vickey Kalambakal, vkalambakal AT yahoo DOT com