Panel
The Wonderful World of Audiobooks: The Hows, The Trends, The Possibilities
Monday, October 29, 2007

Between appearing on The Oprah Winfrey Show and the time it aired, Grammar Girl blogger Mignon Fogarty had already created an audiobook, which quickly climbed to the top of iTunes' best-selling books list.
Like Fogarty, audio is hot, and it's constantly evolving.
At IWOSC's October General Meeting, learn about downloadable audiobooks, how audiobooks are handled at the major publishers, and how authors and others are creating their own audio products.
Our speakers include former Audio Publishers Association President Jessica Kaye, Media Staff Studio President Jerry Maybrook, Hachette Audio Producer Dennis Kao, audio expert Ian Rich, and Marie Elena Rigo, creator of the Everyday Feng Shui instructional CD. Robin Quinn, an independent L.A. writer/editor, is the producer and moderator of this panel.
NOTE: This program includes IWOSC's annual State of the Organization meeting, and the Board will also briefly present the proposed budget for members' approval at the start of the event.
The panel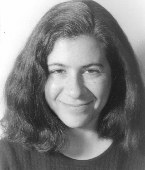 JESSICA KAYE, a partner in the Beverly Hills law firm Kaye & Mills, represents publishers and writers. She is the founder of Big Happy Family, LLC, a digital distribution company for audio programming, as well as the founder of The Publishing Mills, an audio and literary publishing company that published nearly 20 titles each year. Kaye has produced two Grammy Award nominated works, including the Grammy Award-winning Best Comedy Recording, Crank Calls by Jonathan Winters. In 2005, Kaye co-edited the Bruce Springsteen-inspired anthology Meet Me Across the River, which she also licensed for audio. She's a past president of the Audio Publishers Association and has served as a member of the Board of Governors for the Los Angeles Chapter of the National Academy for Recording Arts & Sciences, West.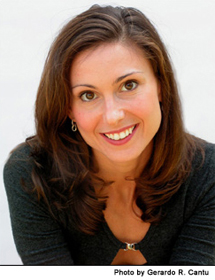 MARIE ELENA RIGO, M.A., is a Feng Shui expert, interior designer, and life coach based in Santa Monica, Calif. She is the creator of Everyday Feng Shui™, a groundbreaking instructional CD of life-changing tips, which has been featured in Redbook, Yogi Times and Conscious Life Magazine. Rigo teaches workshops for the Learning Annex, and major corporations including Amtrak and The Disney Store. She has filmed a TV pilot on feng shui for A&E and has appeared on World Talk Radio, KCSN-FM, Southern California Life and The Fine Living Network.
JERRY MAYBROOK is president and co-founder of The Media Staff studio of Los Angeles, specialists in audiobook recording. This studio is in demand by the major book publishers for their West Coast projects, and it was designed by leading acoustical engineer Jeff Cooper. Grammy Award-winning audiobooks recorded at the studio include George Carlin's Brain Droppings and Sidney Poitier's autobiography The Measure of a Man. Other voices recorded at The Media Staff include Gore Vidal, Jane Fonda, Michael Crichton, Ellen DeGeneres, Ray Bradbury, Jackie Collins, David Foster Wallace, Whoopi Goldberg, Paul Reiser, Anne Heche, Dr. Phil, and Nora Ephron. Maybrook has been in sound recording for over 30 years.
DENNIS KAO has worked in the audiobook industry for eight years, first with Time Warner Audiobooks, and now with Hachette Audio. Titles he has produced or supervised include Malcolm Gladwell's The Tipping Point, James Patterson's Double Cross, and Gossip Girl read by Christina Ricci. Kao is president and co-founder of I Read Whale, Inc., a children's videobook company launching at the end of October. I Read Whale's initial releases include The Ugly Duckling, read by Brooke Shields; Voyage to Lilliput, read by Cary Elwes; and Peter Rabbit, read by Patrick Stewart.
IAN RICH is an audio expert and speaker who has 20 plus years of experience in recording audio in many formats. In the music business, he's worked with all the major labels, remixing artists such as Tom Jones, Chaka Chan, Aretha Franklin and Seal. In addition to producing many records and remixes, he has worked as an audio consultant and created many audio products for individuals and companies. Clients include human change expert Christopher Howard, e-zine queen Alexandria Brown, relationship advocate Mary Anne Comaroto and Silver Spoon Kids authors Jon and Eileen Gallo.