Event Description
---
Panel:
You've Graduated — So Now What?
Building a Career — and Getting Your Foot in the Door as a Young Writer Today
Monday, October 24, 2016
7:30 to 9:15 p.m. (networking follows the program)

It was never easy to begin a career in writing, journalism, or entertainment — but despite the advances made by women and people of color, it often seems like the barriers, obstacle courses, and glass ceilings getting past the "gatekeepers" has gotten harder for everyone over the past 15 or 20 years, not to mention since the 2008 meltdown.
This month we deal with the challenges faced by young, Millennial and Generation X writers, and first-time writers (of all ages) at the beginnings and the early mid-points of their careers.
Scheduled topics will include:
How to apply for jobs in online journalism and Hollywood — do's and don'ts
What are editors, literary agents, and human resources screeners looking for — and what do they demand — in young, starting-out writers
How to protect the accomplishments you have against being normalized and dissed (e.g. "Anybody can do what you do! What's so special about you?") and how to confront and deal with that treatment
What are the specific changes that have affected, and are continuing to affect, the writing marketplace. Are there "new rules" or double standards for youngsters starting out?
Gender and racial diversity issues from all sides, from straight white guys to people of color to LGBT and women
Building a personal brand and aiming for career stability
There will be moderated question-and-answer sessions from the audience, and time to network with the panelists afterward.
This month's writers' panel is part of a two-part look at the nuts and bolts of getting — and keeping! — employment as a writer.
Next month, on November 21, we cover age discrimination against older writers — and the legal and career remedies for it.
Our panel: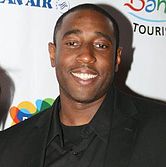 Jeff Porter is the founder, President, and CEO of Porter Pictures, one of the leading producers' services agencies in Beverly Hills, providing both sales and investment strategies to indie filmmakers and reality producers.
He has successfully sold projects to HBO, Showtime, Starz/Encore, Discovery, BET, and countless international outlets.  Recent films include The North Star (RLJ Entertainment), Live Life! (Discovery), Mouthpiece, But Not For Me, and nearly 100 other titles from the horror, comedy, urban, and documentary/reality genres.
Jeff has worked with the Las Vegas Black Film Festival, Tyler Perry Networks, spoken at BET-Noize and the Las Vegas Film Festival, and helped found the Center for Music and Film at his alma mater, the University of Nevada at Las Vegas.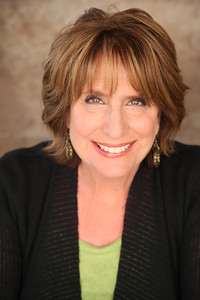 Carole Kirschner, Director of the Writers Guild of America's Showrunner Training Program and the CBS Diversity Writers Mentoring Program, has a passion for helping aspiring writers, producers and executives break in, stay in and move up in the entertainment industry.
Having worked as a senior level television development executive for eighteen years (including at CBS and as head of Steven Spielberg's first Amblin Television), Carole has heard over 3,000 pitches, bought hundreds of projects and was involved in developing dozens of television series.
She's also helped hundreds of talented ambitious newcomers break into Hollywood.
Now an international speaker and entertainment career coach, she teaches creative professionals how to navigate the often mystifying field of show business.
Her book, Hollywood Game Plan: How to Land a Job in Film, TV and Digital Entertainment, published by Michael Wiese Publishing, is assigned as a textbook in film/television classes at various colleges and universities.
Mike Vainisi is the Head of Editorial at ATTN:, an issues-driven media company with a mission to deliver engaging content to a mobile-first audience. Every day ATTN: produces videos, articles and commentary telling stories worth your attention.
Since joining the team in November of 2014, he has been managing the daily editorial operations for both the video and written content. He oversees a team of editors and writers and works with the video team to ensure that ATTN:'s content is issue-driven. In just two years, with no paid growth, ATTN:'s content receives more than 2 billion monthly impressions and over 400 million monthly video views.
Mike studied journalism at the University of Illinois and cut his teeth on political campaigns before attending law school. Mike and his wife Allison live in Los Angeles.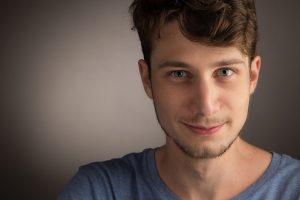 Josh Grapes
graduated from Sarah Lawrence College in 2013, one of LA's prodigal sons returned from the East.
He's a freelance editor and teaches writing and editing classes within the Los Angeles Poets & Writers' Collective.His work in the field provides both inspirational and financial support for his own writing, and he hopes to publish a collection of poems by the end of 2017.