Event Description
---
Seminar
GRAMMAR FOR GROWNUPS:
Painless Grammar and Punctuation Review for Writers
10:30 am – 1:00 p.m.
IWOSC members: $15
Non-members: $35
Registration is not open yet.

Doors open at 10:00.
Please RSVP and arrive by 10:20 to be assured a seat.

Writers, has the lazy language of email made your professional written communications sloppy?
Freelancers, do you agonize over composing articles, profiles, and blog posts?
Authors, do you fear making grammatical errors in writing or speaking?
Have you forgotten the writing rules you learned in school – and do they still apply?
As a writer, you might be preparing your book manuscript for publication, or maybe you're crafting a query letter to a literary agent or a magazine editor. How about updating your author website? You might be writing promotional copy or composing a memoir.
Whatever you're writing, are you just plain confused? Then this grammar class is the class for you. Publicist, copyeditor and IWOSC past president Flo Selfman will bring your prose up to speed.
Writers will gain grammar confidence with a review of simple rules to correct dozens of common writing errors.
Topics include:
10 common grammar and punctuation errors to eliminate from your writing
How to error-proof your manuscript or business document
Why spell-check isn't enough
Why grammar and punctuation matter in your writing
My computer has a dictionary; what else do I need?
Coping with current trends in language
And more!
This writing craft workshop will combine class exercises and useful handouts with the opportunity to have your grammatical questions answered. Bring a dictionary and your questions.

About our presenter — Flo Selfman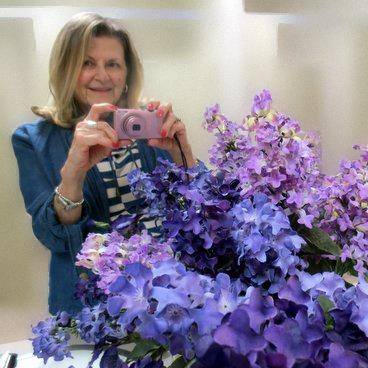 Flo Selfman is a veteran public relations and marketing consultant who has created and implemented PR campaigns for celebrities, authors, and events. She received the IRWIN Award for "Best News Tie-In Campaign" and her press kits have won awards. She is a copyeditor/proofreader for many award-winning books in all genres, and conducts lively on-site grammar and punctuation review workshops for adults. An Ohio native, Flo has a B.A. in Psychology from UCLA, a California Secondary Teaching Credential, and the Instructor Development Certificate from UCLA Extension. She served as IWOSC president, pro bono, 2003-2016. Her website is wordsalamode.com.
Registration info
Reservations Required — Space is limited.
Reservation deadline: noon the Friday before the seminar. People without reservations will be admitted as space permits starting at 10:20 a.m.
If you pay for the meeting and decide to join that day, you will be credited for the member rate.
Payment options:
You can purchase your ticket online by credit/debit card or PayPal balance. You'll be taken to PayPal.com, then returned to this site.
If you're uncomfortable paying online, you may pay by credit card, check payable to IWOSC, or cash at the door.
RSVP for this seminar
Whether you're a member or not, use this form to reserve your spot(s).
Registration is not open yet.