Event Description
---
Seminar
The Self-Publisher's Toolkit — with IngramSpark

Tuesday, February 6, 2018
7:00 p.m.
IWOSC members: $5
Non-members: $15
Registration is now closed.


As writers, we know that writing a great piece is only part of our task. Along with the writing and editing, we have the challenges of publishing our work. That's why, in February, we are hosting a special WEBINAR with IngramSpark, one of the main producers of print-on-demand and e-books. IngramSpark offers the same products and services enjoyed by big-time publishers — superb quality and industry connections backed by decades of experience — made accessible to the indie-publishing community from one award-winning platform.
We will discuss the following topics, with PowerPoint support, as time permits:
QUALITY PRINTED BOOKS: One book or one thousand, print what is needed and nothing more.
Zero Inventory Solution – Learn why this is a great business model for indie authors and publishers
POD Myths Debunked – Print-on-demand technology has come a long way with many format offerings and great quality
CONVENIENT E-BOOKS: Connect your book to all the top players in digital distribution.
Upload your print and e-book at the same time
Books are available to e-book retailers and distributors
An e-book conversion service is offered
EXPANDED REACH: Get access to 39,000+ retailers and libraries worldwide and 70+ major online retailers.
Easy access to markets
Importance of B&N, independent bookstores, and libraries
FORMATS AND COLORS: Choose hardcover, paperback, and e-book formats with color options for photo books, children's books, graphic novels, and more.
Several formats to choose from
Vast selection of trim sizes
B&W and color offerings
Multiple paper types
MORE MARKETING CHANNELS: Increase your book's visibility online and in print.
Pre-sales campaigns
Ingram Advance
Are you new to webinars?
We will present a free run-through tutorial on Monday, February 5, at 7:00 p.m. PST by phone and ultimately by webinar to answer any questions you might have to help you prepare for the actual webinar. Check the option on the registration form to let us know you'd like this info.
About our presenter
Justine Bylo — Key Account Sales Manager, IngramSpark, Ingram Content Group Inc.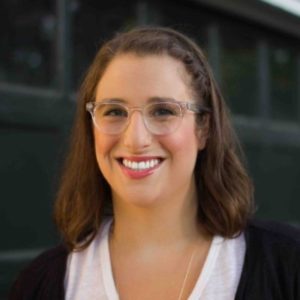 Justine has a passion for working with independent authors and publishers and getting their books into the world. She currently manages the author acquisition program at IngramSpark and works with authors and publishers to help grow their businesses and expand their flourishing platforms. She is committed to the innovation behind IngramSpark so that clients always have the most cutting-edge services.
Justine has worked with Ingram Content Group for 5 years. During her time at Ingram, she worked in various parts of the business including Lightning Source and Ingram Publisher Services, where she managed both the print and digital distribution needs of independent publishers.
Justine started her career in the unlikely place of television. She was a writing intern for The Colbert Report, where her snappy one-liners landed her jokes on the air. She later worked in reality TV development at Oxygen and Bravo before making the switch to publishing.

Questions
We will take your questions during the webinar, but if you have any questions ahead of time, you may submit them to Gary Young at artsy122 at gmail.com. Please use the subject line INGRAM QUESTION.