Event Description
---
Panel
IWOSC Goes to the Movies: Feature Film Screenwriting 101
Monday, June 27, 2016
7:30 to 9:15 p.m. (networking follows the program)
In Hollywood, nothing says success more than a sequel -– and following on the heels of our successful TV Writing Program last month, IWOSC is proud to present a trip from small-screen to big, with our Screenwriting Panel.
Just in time for this year's summer blockbusters, we're assembling a panel of proven screenwriters, critics/coaches, and literary agents to discuss how to break down the barriers to the box office, and bring our stories to life for the movies.
We'll be discussing things like:
How to get your foot in the door with an unproduced screenplay
Independent vs. studio films
Screenwriting technique -– showing not telling and visual storytelling
Building irresistible characters and stories
Plot vs. character and the different genres and demographics of films
Maintaining tension and audience interest,
Adapting your own material into a screenplay
And much much more, including plenty of Q&A from the audience!
Our panelists: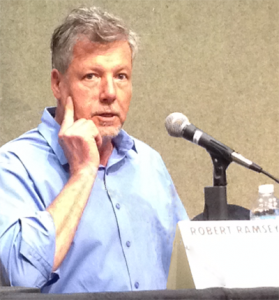 Robert Ramsey teaches screenwriting at USC School of Cinematic Arts.
His feature film credits include Destiny Turns on the Radio (1995); Life(1999); Big Trouble (2002); Intolerable Cruelty (2003); Man of the House(2005); and Soul Men (2008). He was a Fellow at the Sundance Screenwriters Workshop in 1992.He received a Bachelor of Science from Northwestern's Medill School of Journalism in 1985 and has been a member of the WGA since 1988.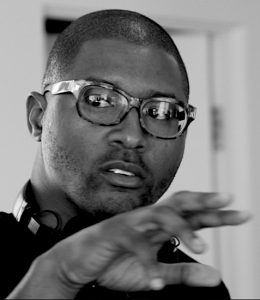 Alton Glass, is an award-winning Director, Producer and Writer with an impressive self-made story.At the American Black Film Festival In 2007, Glass won the Grand Jury Awards for Best Director and Best Screenplay for his second independent film, The Mannsfield 12.
At the same festival in 2014, his film CRU won a record-breaking number of awards, including the Audience Award for Best Film.
He then produced A Second Chance Christmas for TVONE, which has become a holiday classic.
Alton is also the founder of Glassrock Entertainment, a full-service production company that specializes in TV/film production, development, new media and technology.
You can visit his engaging website at alton-glass.com.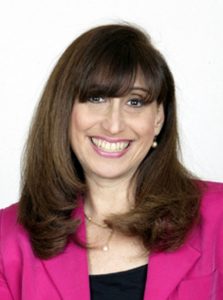 Marilyn Anderson co-wrote and Executive Produced the new family feature How to Beat a Bully, just released on DVD at Walmart stores and elsewhere. Her new feature, Cold Feet – A Wedding Tale, scheduled to go into production later this year. Marilyn won a LUMINAS Award for the Positive Depiction of Women in Film and was honored by the WGA as a writer of one of the 101 Best TV Shows of the past seven decades. TV shows she has written for include Murphy Brown, FAME, Sherman Oaks, and Friday the 13th the Series.
Marilyn is the author of a humorous relationship book, Never Kiss a Frog: A Girl's Guide to Creatures from the Dating Swamp. In the world of new media, Marilyn wrote, produced and stars in a Web Series to launch soon along with her book of the same title: How to Live Like a MILLIONAIRE… When You're a MILLION Short. She also works as a script consultant to producers and writers.
Her websites are NeverKissaFrog.com, HowtoBeataBullyTheMovie.com and HowtoLiveLikeaMillionaire.com.