Event Description
---
The IWOSC Marketing Intensive
Prepare, Plan & Produce The Perfect Book Marketing Campaign
Saturday, June 18, 2016
10:00 a.m. – 4:00 p.m.
In the past years, IWOSC had produced a Marketing panel every spring. This year we are presenting an intense (but friendly) experience with three of the very top people in the field. We will take breaks, time for lunch, and plenty of time for questions.
The syllabus is very comprehensive and the session has been priced at a fraction of its value with a big Early Bird discount and also an IWOSC member discount. This program will include several free actionable take-aways.
We hope that you will be impressed, but more to the point, we hope this will energize you and give you new tools, a new outlook, and the comfort of the counsel of three top people.
The syllabus
Step 1:
AUTHOR, INC: Establishing Your Writing Business for Long-Term Marketing Success
The decisions you make well before launch date have an enormous impact on the marketability of your book. Perhaps even more importantly, they can either help or inhibit your brand as an author—and as an independent publisher. With advance planning and careful investments you can avoid the potholes that will hold your book back, and instead position it for long-term sales and marketing success.
Imprints and marketing: selecting a name, how it is used, business considerations.
Online presence planning: author, book and/or imprint websites.
Book and eBook distribution: supporting pre-launch marketing, maximizing reader access, and ensuring bookstore acceptance.
Managing timelines: production timing for ARCs, blurbs, registration and pre-order.
ISBNs and metadata: budgets, strategies, research and advanced planning.
Taught by David Wogahn
DAVID WOGAHN is president of Sellbox, an award-winning publishing services company that helps authors and businesses publish books. Sellbox has launched over 100 book imprints, and managed the successful publication of more than 250 books. David is the author of Register Your Book: The Essential Guide to ISBNs, Barcodes, Copyright and LCCNs, the LinkedIn/Lynda.com course Distributing and Marketing eBooks, and is a speaker for IBPA's Publishing University.
Contact him at david@sellbox.com
Snack Break
We'll provide some snacks.
We invite you to bring water or a soft drink for yourself and a few more snacks to keep you going.
Step 2:
THE MASTER PLAN: Creating a Book Publicity & Marketing Plan
Every great book needs an even better publicity plan to do it justice. This workshop will provide you with a step-by-step strategy on how to build your own publicity & marketing plan. A publicity and marketing plan will not only help you focus your time and efforts, but make sure you hone into your target audience and continue to build exposure for your work for years to come. You will learn:
How to develop a brand and message
The essential building blocks of a strong author platform
How and why to use social media to create a community around your work
How to garner media coverage
Setting up successful events and how to benefit from them beyond book sales
How to build legs for your book once it has been published – from ebook promotions and audio books to book trailers and film adaptations
Taught by Julia Drake
JULIA DRAKE is the co-founder of Wildbound PR, a California based literary publicity company that works with authors across the globe to gain exposure for their work via traditional and digital media press campaigns, social media marketing, innovative book tours, author websites and promotional videos. Julia has spoken at Independent Writers of Southern California, the Women's National Book Association, and the California Writer's Club, amongst others, and is a contributor to Publishers Weekly and Writer's Digest.
Visit wildboundpr.com or connect @wildboundpr.
Lunch Break
Please bring your own lunch.
Step 3:
THE PERFECT PLATFORM: Building Your Website and Social Media for Marketing Success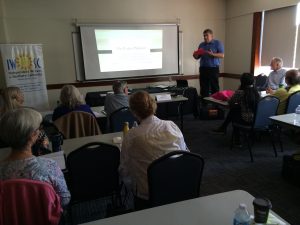 Finally, there's HOW to actually, technically, do all of the above. What's the place of your own website in all of this? Do you even have a website? Is it working with your marketing efforts successfully? You'll learn the essentials you MUST have and be doing for your marketing efforts to pay off. We'll talk about the best social media networks for writers and how to integrate your social media marketing across Amazon, your social media efforts and your website.
How To Get the Right Website Set Up Cheap, Easy & FAST
The Ten Essentials You MUST Have In Your Website
The Three Marketing Activities Successful Writers Do Themselves
Which Social Media Networks Work Best for Marketing Your Books
How to Integrate Your Social Media Marketing with Your Website
Best practices for writers with Amazon, Twitter, Facebook, Google and others
Taught by Steven Sanchez
STEVEN SANCHEZ is a frequent speaker at PALA and IWOSC events, a bestseller author and technical editor, and a consultant on all things Internet. In addition to more than 20 years developing websites and solutions for industry-leading companies such as Crystal Cruises and the National Hot Rod Association, the Internet agency he founded helps companies integrate Internet technologies with their existing operations, marketing and workflow.
Get to know or contact Steven at
SmarterWriters.com
Twitter, @stevenasanchez
Email, Steven@SmarterWriters.com
WRAP UP with all 3 teachers
With every session comes an action guide (PDF) – a short summary with key-takeaways from each session to make learning easier and implementation quicker by giving you the top actionable tactics.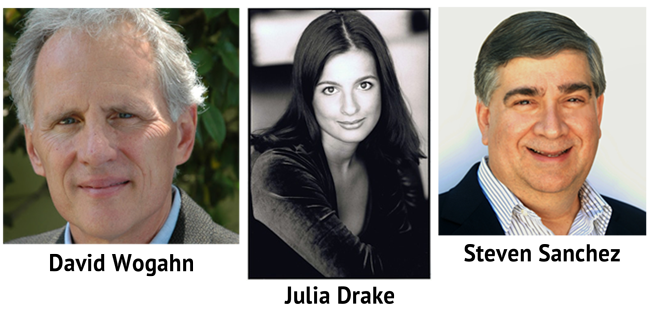 Notes
The room will be set up classroom style so you can comfortably use your laptop or tablet, or simply write notes. We will do our best to supply power to you, but please charge your laptop completely.
Layer your clothing. The temperature in the rooms at the Veterans can vary from time to time.
To protect people's computers, phones and property, we cannot have open cups or cans on the desks or floor.