Event Description
---
IWOSC Reads Its Own
Sunday, August 9, 2015
2:00 to 4:00 p.m.
FREE!
Everyone is invited!
Guests and members came to hear some of IWOSC's talented member writers as they read excerpts from their work. Published, not yet published, in progress…
The writing was varied — poetry, fiction, memoir, nonfiction.
IWOSC Reads Its Own is co-chaired by Pam Lane and Ruth Frechman.
Scheduled readers (not in order of appearance):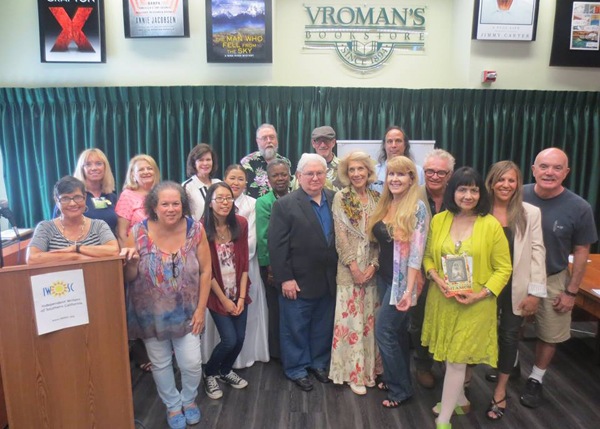 Robin Selznick Hoffman
Andrea L. Simpson
G.L. Helm
Zoracious D. Cree
Sunny Hilden
Eleanor Brownn
Flo Selfman
Marvin Wolf
Susan Ziedler
Bo Kyung Kim
Vibiana Aparicio-Chamberlin
Daniel C. Lavery
Gerald Everett Jones
Lisa-Catherine Cohen
P.M. DeVuono
Location:
Vroman's Bookstore
695 E. Colorado Blvd
Pasadena, California 91101
626-449-5320
There is plenty of parking on Colorado and neighboring streets.