Event Description
---
Seminar:
Researching and Writing the Historical Novel
with Gerald Everett Jones
Saturday, September 19, 2015
The historical novel is one of the most popular genres in fiction. But writing one presents some special challenges. In this seminar Gerald Everett Jones uses his recent novel 'Bonfire of the Vanderbilts" as a case study into the more than 15 years he spent trying to unravel the secrets hidden in Julius Stewart's 1892 painting "The Baptism." His searching included art history, unpublished scholars' whitepapers, genealogy, steamship passenger records, Episcopal church history and archives, private memoirs and ephemera, oral history and even family rumors, image archives, rare book collections, and more.
In a slideshow with 100+ images, he will engage participants in an interactive process of observation for clues, running down leads, and formulating testable inferences – much of it from close inspection of details in the painting such as costume, tapestry, flora, architecture, religious practice, social custom, body language, likenesses, and painterly technique.
He will also cover how he built the collection of facts he found into a compelling fictional story — a paranoid thriller inspired by the plot of the movie "Gaslight." All the problems of adaptation become involved, including engines of conflict, consolidation of multiple real persons into single dramatic characters, portrayals of living persons and institutions, fact checking, period environment and technology, plausibility, and relevance to today's issues.
Participants will help answer:
What's the difference between a historical situation and an inciting event in a narrative? How do you find the engine of drama?
If you're not a professional historian, what research resources are available to you besides the public library? For example, how might it be possible to obtain information from rare book collections? Private papers? Family rumors?
When might it be advisable for an author to obtain life story rights for one or more characters?
How is that done?
How does the characterization of historical figures, public figures, and living private persons differ for dramatic purposes?
How and why should researchers document their sources and findings? What types of permissions might apply to use of source material?
How do historical novels relate to present-day public interest and entertainment?
What are the literary precedents of the TV cable series, and how does this form of episodic drama lend itself to historical fiction? How might issues of rights and permissions affect the sale of the novel to movies or TV?
About our presenter, Gerald Everett Jones: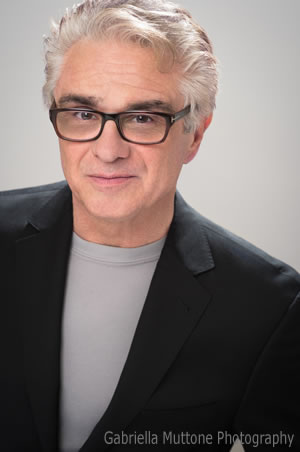 GERALD EVERETT JONES is a freelance writer who lives in Santa Monica, California, with his wife — actress-comedienne, writer, and animal activist Georja Umano — and two Jack Russell Terrorists, Roxie and Romeo. "Bonfire of the Vanderbilts," about an art scandal in 1890s Paris, is his sixth novel.
Before concentrating primarily on fiction, he authored, coauthored, or ghost-wrote more than thirty business and technical books, including "How to Lie with Charts." That book has become a classic for college-level courses in business math, and Jones has conducted seminars on the topic of honesty in financial presentations.
He expounded on his notions of male-centered humor in his collection of short stories, "Boychik Lit," which includes an essay in which he nominates novelist and poet Peter De Vries as the father of the genre. Jones authored the boychik-lit series of Rollo Hemphill's comic misadventures: "My Inflatable Friend," "Rubber Babes," and "Farnsworth's Revenge." His next novel was "Mr. Ballpoint," a father-son comedy based on the true story of the Pen Wars of 1945. "Christmas Karma" is his homage to Anne Tyler, about a dysfunctional Pasadena family that has to arrange a funeral and cope with uninvited guests during the holidays.
Jones is a member of the Writers Guild of America, the Dramatists Guild, Women's National Book Association, and Film Independent (FIND), as well as a longtime member and past director of the Independent Writers of Southern California (IWOSC). He holds a Bachelor of Arts with Honors from the College of Letters, Wesleyan University, where he studied under novelists Peter Boynton ("Stone Island"), F.D. Reeve ("The Red Machines"), and Jerzy Kozinski ("The Painted Bird," "Being There").
He blogs at Boychiklit.com. He is a top reviewer on Goodreads.com and hosts a regular book review segment on KRLA 870 AM radio in Los Angeles. His reviews are also published on the Web by Splash Magazines Worldwide.