Event Description
---
IWOSC Reads Its Own — Open to the public, everyone is invited!
Please join us for IWOSC Reads Its Own.
January 22, 2017
2:00 to 4:00 p.m.
Here are our talented and brave members who read their writing. Guests enjoyed a variety of works in all genres.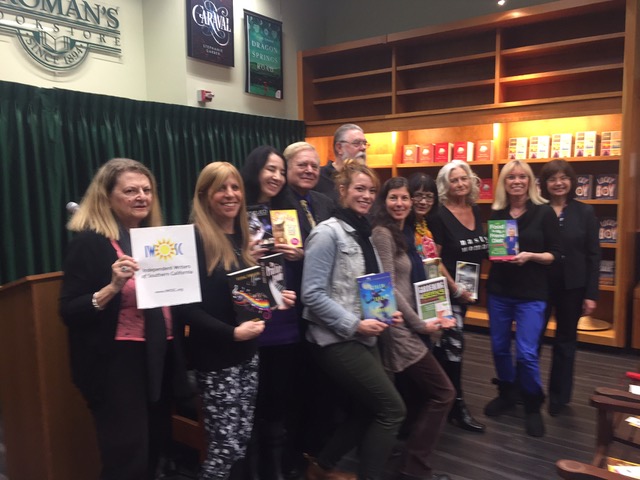 Christy Wilhelmi
Stefanie Stolinsky
Herbie J Pilato
Chuck N. Baker
Bert Wouters
Janiss Garza
Jim Caccavo
G. L. Helm
Wanda Maureen Miller
Pamela Tartaglio
Sue Zeidler
Vibiana Aparicio-Chamberlin
Lisa Verlo
Ginger Pennington
Ruth Frechman
It is alway free to come hear our writers.
Guests are always welcome!
No rsvp needed.
Location:
Vroman's Bookstore, Pasadena, California
626-449-5320