Event Description
---
Online Webinar:


How to Monetize Your Message – 5 Steps to Book-Selling Success

Monday, August 24, 2020
7:00 p.m. Pacific

IWOSC members – FREE
Non-members – FREE
This extra webinar will be held on Zoom.
---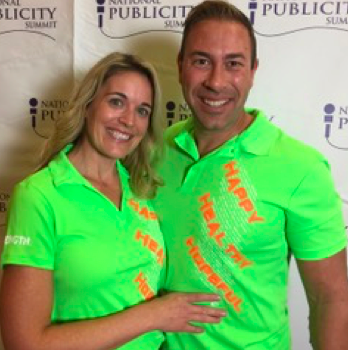 As seen on A&E, ABC, ESPN, FOX, and NBC, Reality TV stars and authors, Rocky & Cheryl Detwiler are professional coaches who teach authors how to land paid speaking engagements, create workshops, and sell their books in bulk.
Join us for a free Zoom presentation with PowerPoint to learn:
The basics of marketing your book
How to leverage media to spread your message
How to book paid speaking engagements, even during a COVID-19 lockdown
The value of creating workshops around your content and expertise
How to sell your books in bulk
How to create a mindset of success
Top 5 strategies to turn your book/message into a business
A handout will be sent to the participants
Rocky & Cheryl love helping authors deliver their message to the world by selling more books!
You can learn more about them at RockyDetwiler.com.
---
The IWOSC–discounted service that the Detwilers will present at the end implies no obligation. You will benefit from this webinar regardless of whether or not you plan to take this to the next level.
IWOSC is presenting this webinar as a service but this in no way implies endorsement of this or any similarly presented service. We always recommend your due diligence. IWOSC has partnered with the Detwilers as an affiliate.