Event Description
---
Online PanelWebinar:


New Film & TV Writing Opportunities 2021

Wednesday, January 27, 2021
7:00 – 9:00 p.m. Pacific
IWOSC members – free
Non-members – $15
Via Zoom
This Panel has passed but you can purchase a recording of it if you'd like.
---
Dear IWOSC leadership team:
Thank you for inviting such interesting speakers. I enjoyed hearing about each speaker's background, their current work, and the questions they answered in the second half of the program. Since I'm working on several books, many of the things they said about submitting one's work, and above all how to promote it, was most helpful. I'm grateful to you all for organizing this seminar. ~EF
---
For years, new writers of novels, biographies & memoirs, and nonfiction advice books have had to do a cost/benefit analysis — should we self-publish or partner with a small or specialty press to get our work out there — or should we try for an agent and a shot at the majors?
Now, with the rise of digital and streaming platforms like YouTube, TikTok, and Vimeo, and the continued expansion of indie film and film festivals, aspiring filmmakers and TV content creators are faced with similar issues and opportunities:
What are the pros and cons of going the independent, "self-published" route in indie film and digital TV?
Are there any avenues for people who aren't already "in the loop" to break past the gatekeepers into traditional Hollywood networks and studios?
Book-to-film adaptations
The kinds and genres of films and TV shows that are easiest (and hardest) to place
Documentary and nonfiction film and TV
Where the growth markets are for independent writers and filmmakers trying to break in.
We will also touch on whether there's a real future for theatrical filmmaking, with the theatre closures imposed by the Great Quarantine and the current recession, and the continued popularity of streaming.
…and your questions
Our panel: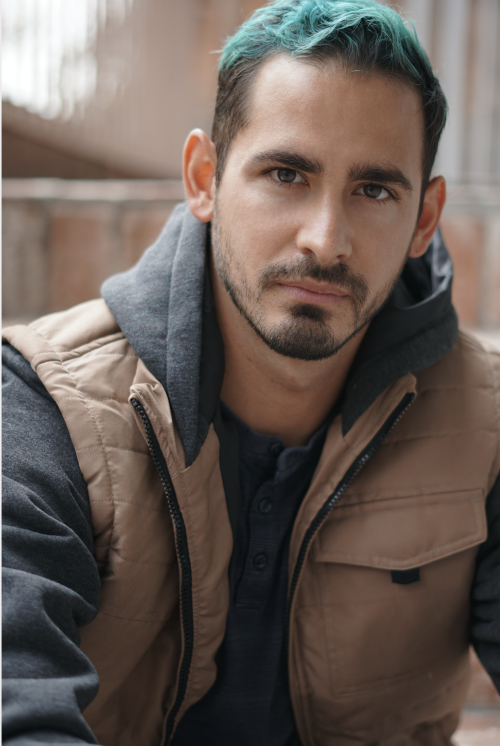 Matt Stoner
Born and raised in Orange County, California, Matt Stoner was exposed to the arts at a young age. He spent much of his childhood immersed in music and theatre, and began taking acting classes and auditioning for productions at the Laguna Playhouse in Laguna Beach at age 9, performing in several West Coast and a World Premier before graduating from high school. He graduated in 2009 after spending 8 years in the Laguna
In 2017, he founded Foxstone Entertainment as a full service film and television production studio and completed his inaugural project, I Wrote This For You (2020), which has made its way through the festival circuit, securing 9 wins and 16 nominations. Foxstone has since begun production on several projects in both Narrative and Reality Television and Feature Film.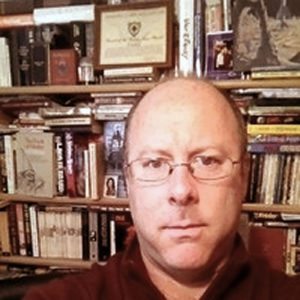 Joel Eisenberg
Joel Eisenberg is an author, screenwriter and producer. His recent Amazon Prime venture, Then Again, with Herbie J. Pilato, was critically lauded and presently shooting a second season. His bestselling fantasy saga with co-author Steve Hillard, The Chronicles of Ara, was developed by Ovation TV and Gil Adler Productions for an 8-hour miniseries. Joel has also developed projects with or sold projects to TNT Tales From the Crypt pilot and bible for M. Night Shyamalan, Fox Studios' Letters of a Drugstore Cowboy, CBS-Decades TV's Then Again, Atari's Dark Chambers, Roddenberry Entertainment's Oxygen, Garry Marshall's January Rain, Cinemax's Hotline, for Warner Brothers, EUE/Sokolow's Shalom Bollywood, and startup Terror TV's Terror Talk, among others.
Joel has written and/or executive produced several feature films including Out of the Black as co-writer, and April Showers as EP, that have won over a dozen U.S. film festival awards.
He is a proud member of the WGA, PenAmerica, and the Horror Writers Association, and also frequently writes articles on sports entertainment, politics, social issues, and the arts. Joel is a partner in Council Tree Productions, a television development company. He speaks at film and writing conferences around the country, and considers himself a socially active content creator.
You can contact him at: Joel_emofilms AT yahoo.com.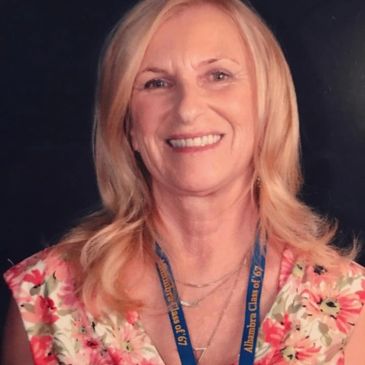 Maggie Viale
Maggie Viale is an award-winning visual artist, screenwriter, and filmmaker who thoroughly enjoys her creativity in many forms.
She holds an MFA from the San Francisco Art Institute in painting and sculpture, and has shown her work nationally.
She is the executive producer of the award-winning comedy/sci-fi feature, Eleven Eleven, starring Charles Baker who appeared as Skinny Pete in Breaking Bad, and also starring Krista Allen, from Liar Liar, Significant Mother, and Party Mom, which can be seen on Amazon Prime and many other platforms.
Currently, Maggie is in pre-production of her screenplay, The City of Daffodils, which was a Finalist in the Kairos Prize for Uplifting Screenplays. Inspired by a true story, it is about a 14-year old girl who teams up with her brothel-owning grandmother to overcome the domestic abuse that has plagued her family for generations.
Check her out at MargaretViale.com.
Chris Redish
Chris Redish is a director, actor, and writer with a passion for comedic visual storytelling. His feature film directorial debut, Eleven Eleven, garnered numerous festival awards, and his many short films have had the honor of starring some of the biggest names in the business.
Hollywood legend Tony Curtis, Seinfeld momma Liz Sheridan, and Star Trek icon Robert Picardo all starred in Redish's The Blacksmith and the Carpenter, while Blue Lagoon and Dallas star Christopher Atkins starred in Redish's Family 2.0.
Chris has been an actor, writer, and performer for over 25 years.
He currently lives in Sedona, AZ, with his wife and dogs, and is patiently awaiting his turn for an alien abduction.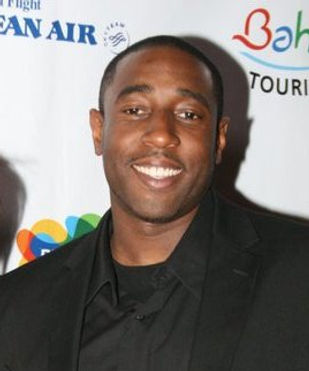 Jeff Porter
Jeff Porter is the Founder, President, and CEO of Porter Pictures, the top African-American-owned producer's services and motion picture sales agency in Beverly Hills.
Jeff has successfully sold projects to HBO, Discovery, BET, RLJ Entertainment, and Gravitas, along with countless international outlets.
Before starting Porter Pictures in 2012, Jeff was VP of another sales agency where he placed over 75 titles. Prior to that, while still in college, he helped found the Center for Music and Film at his alma mater, the University of Nevada at Las Vegas. Jeff has addressed the Pan-African, Las Vegas, and BET Noize Film Festivals, Book Publicists of Southern CA, and served on two IWOSC panels in the past.
His recent successes include signing Ireland's official Oscar entry this year, Arracht, and the multi-award-winning documentary on the Rwandan holocaust of 1993-94, The 600, produced by Emmy-winner Richard Hall (which reached the Top 5 on ITunes the week of its debut.)
In addition to placing a bloc of nearly a dozen films on Gravitas and RLJ just this year, Jeff has worked on films starring the likes of Mark Wahlberg, Keith David, Lynn Whitfield, Michael Badalucco, and Jon Favreau. He is actively expanding his presence in scripted and reality TV.
Check out his website at PorterPictures.com.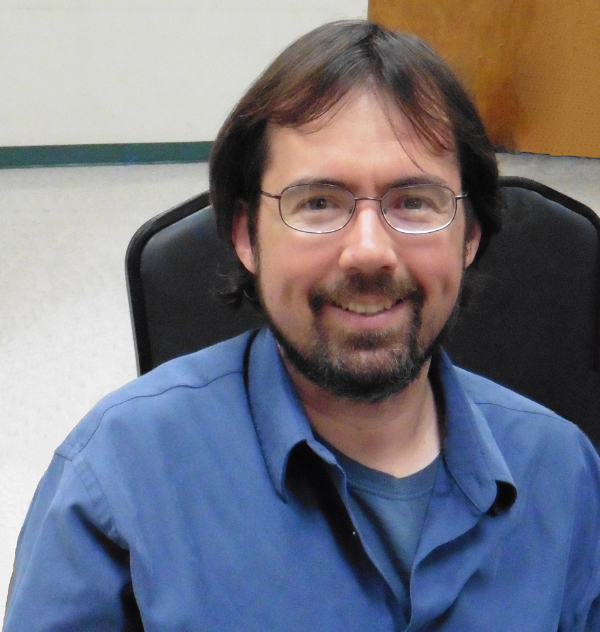 Telly Davidson
Telly Davidson is IWOSC's Director of Programs and a frequent moderator of IWOSC Panels.His book, Culture War: How the '90s Made Us Who We Are Today (Whether We Like It or Not) has attracted rave reviews from critics.
Telly was senior film and TV reviewer for bestselling pundit David Frum's FrumForum from 2009-12, has written about movies, TV, and music for FilmStew, 213 Magazine, iF Monthly, Entertainment Today, Guitar Player, AllAboutJazz, The American Conservative, and Attn.com.
He also wrote the Emmy-cited media tie-in, TV's Grooviest Variety Shows, works alongside top indie film producer's rep Jeff Porter of Porter Pictures on the placement of independent films, and worked on TV specials for NBC and PBS, including the Emmy-nominated Pioneers of Television.