Event Description
---
Los Angeles Westside Satellite
Essential Elements in Writing Mystery Novels
An interview with author Marvin J. Wolf
Hosted by Robin Quinn, our Westside Satellite serves writers from the Palisades south to LAX, and those in Culver City, Inglewood, Ladera Heights, Westwood — even Beverly Hills. All interested writers are welcome — IWOSC members or not, published or not, Westside resident or not.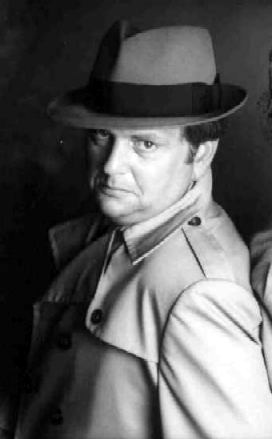 Saturday, November 7, 2020 
12:30 a.m. to 2:30 p.m.
Online using Zoom

---
Do you love getting caught up in a good mystery? For our November event, our satellite host Robin Quinn will interview veteran author Marv Wolf, the writer of two mystery series, Rabbi Ben (final installment, Bride of Finkelstein, just became available) and the new Chelmen and Spaulding CID (Book One, M-9, released August 2019).
They'll explore:
Why you should consider the mystery genre
Where to get ideas
How suspense and misdirection affect structure and plotting
Choosing locations as part of research
What is crucial for lead characters (protagonists and antagonists) in mysteries
What to consider for minor characters
How soon the mystery should be presented
How to weave in clues
What makes for a satisfying ending
Tips for mystery screenwriting
The session included a writing prompt, and Robin incorporated questions from registration and the program's chat feature into her interview.
A handout included a description of the different subgenres of mysteries.
---
About Marvin J. Wolf
Marvin J. Wolf is a renowned storyteller and photojournalist. His entry into journalism was as an Army combat correspondent, the seed of a career that decades later grew into They Were Soldiers: The Sacrifices and Contributions of Our Vietnam Veterans co-authored with legendary war correspondent Joseph Galloway. Wolf also co-authored Where White Men Fear to Tread with Russell Means, the famous American Indian activist. Having penned a series of True Crime books, in recent years Wolf turned to mysteries. His first series features a detective who happens to be a religious leader, Rabbi Ben. Fans of Wolf's fiction are applauding the action and characters in his new book series, the Chelmin and Spaulding CID mysteries.
In addition, Wolf has been a writer for TV & Film, and, lest he have time to twiddle his thumbs, he is creating photo books as well—a passion begun during his years in Vietnam.