Event Description
---
Seminar
Nonfiction Writing

The Art, Craft, and Business of it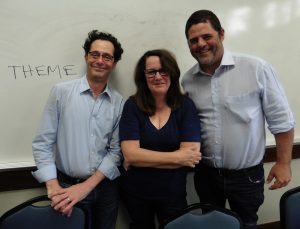 Saturday, March 18, 2017
10:30 am – 1:00 p.m.
IWOSC members: $15
Non-members: $35

Doors open at 10:00.
Please RSVP and arrive by 10:20 to be assured a seat.
Our seminar topic for writers
Led by three writers, who between them have practiced practically every form of nonfiction, this session will address many practical aspects of the craft and business including:
Paid outlets for your writing
How to break into magazine and newspaper markets
What to put into, and leave out of, your memoir
How to avoid libel and still tell the truth
What makes a successful nonfiction book proposal
How to (and how not to) write a how-to book
Your questions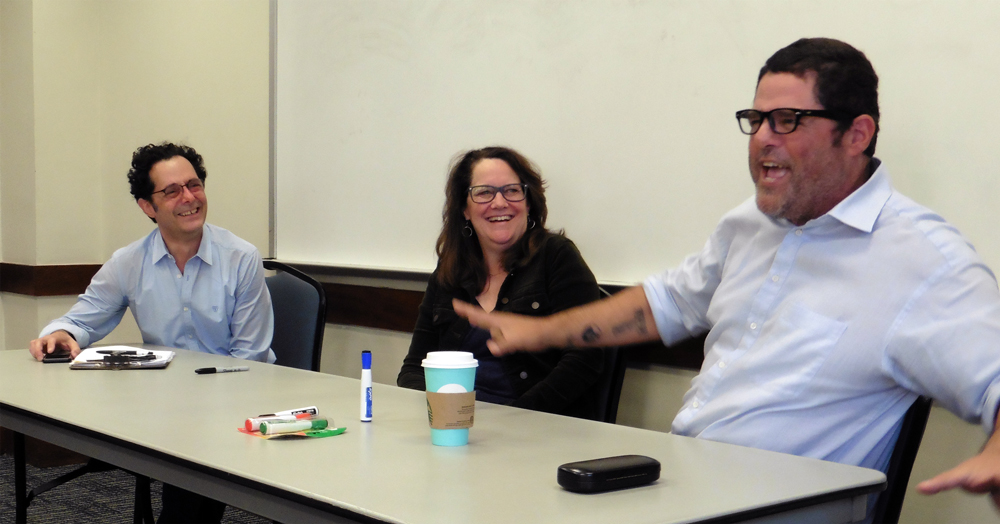 Our seminar panelists:
MARC WEINGARTEN
As a journalist, Weingarten's work has appeared in countless publications, including GQ, Details, Oxford American, The New York Times, Wired, GQ, Esquire, Los Angeles Times, Salon and Slate.
His 2009 Salon story, The Lear Jet Repo Man, was purchased by Paramount pictures and is to be made into a feature film with producers Roberto Orci and Alex Kurtzmann (Transformers, Star Trek).
Marc has written the books Thirsty: William Mulholland California Water and the Real Chinatown, Station to Station, an LA Times bestseller and a finalist for the Ralph J. Gleason award for music book of the year; and The Gang That Wouldn't Write Straight, a history of New Journalism. He is also the editor of Yes Is The Answer, a prog-rock anthology, and co-editor of HERE SHE COMES NOW, an anthology of essays about female musicians. Weingarten has also produced two documentaries. God Bless Ozzy Osbourne premiered at the Tribeca Film Festival and can be seen on Showtime; The Other One: The Long, Strange Trip of Bob Weir is Netflix' first original music documentary.
KELLY CARLIN
Whether she's talking on her podcast, Waking from the American Dream, performing her solo show about her life and family, or interviewing today's top comics on her SiriusXM show, The Kelly Carlin Show, Kelly pursues the big questions and reveals unmined perspectives that opens minds and hearts.
Kelly's personal stories, pathos, and beautifully articulated psychological insight reveal what it takes to live the authentic life.
Kelly's website is TheKellyCarlinSite.com.
Moderator
Greg Miller is the author of two non-fiction books including How to be a Writer Who Writes. He has written radio and tv news for the CBC and has freelanced for many periodicals including LA Weekly, Esquire and Writers Digest. He is a writing coach and teacher who has led and moderated workshops and panels for IWOSC, UCLA Extension, and many others.