Event Description
---
Seminar
The Rewrite Desk: Rewriting your own words
with Greg Miller and Ina Hillebrandt
Saturday, February 25, 2017
10:30 am – 1:00 p.m.
IWOSC members: $15
Non-members: $35
Jump down to register
Doors open at 10:00.
Please RSVP and arrive by 10:20 to be assured a seat.
By request from our members who couldn't attend last time, we've asked Greg back. This time, he is joined by Ina Hillebrandt.
Finishing a draft of a book or script is an awesome accomplishment – but we all know that at least one more set of revisions will certainly follow, because you probably won't get it totally right on the first or second draft.
Assessment of a draft and deciding what to emphasize or cut in the next draft is a very delicate stage of the process.
Now you're not just invested in the project, you're immersed in it.
How (and if) you proceed will determine if the material shines or the water gets even muddier.
This seminar will cover methods and principles that you can apply to books, scripts, memoir, personal essays, speeches, storytelling, etc.
How to get distance (not objectivity) from a project
How to get effective (and useful) feedback
How to respond favorably to criticism
Four different kinds of rewrites
Eight ways to re-outline
Editing methods and techniques
How to keep what you love without including it in your book
The benefits of editing before rewriting
How to retain your passion and enthusiasm over multiple drafts
What to do when your vision of the project changes
The importance of theme and motif
Clarifying tone, genre and the nature of reader satisfaction
Where this project fits in your body of work
This will be a hands-on rewrite clinic for material in any form or genre, so bring a draft of your latest project – or one that's been marinating in a drawer.
Greg and Ina are experts in the process. They have a lot of tricks up his sleeve and specializes in personalized practical advice.
About our presenters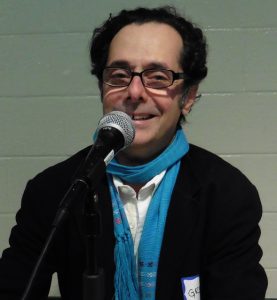 Greg Miller
GREG MILLER has been called "The best writing coach in Hollywood!" (Kelly Carlin) and "LA's most coveted coach!" (Jillian Lauren).
He is a writer, writing coach, teacher, and author of How To Be A Writer Who Writes and Miller's Compendium of Timeless Tools for the Modern Writer.
Greg has taught at UCLA Extension, Humber College, LA Gay & Lesbian Center, LA Story Expo, Kripalu Center and LA Times Festival of Books.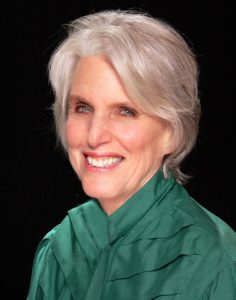 Ina Hillebrandt
Ina Hillebrandt has been called all sorts of things, many of which she doesn't like to talk about. But in terms of writing and rewriting, she's proud to say writers and teachers of memoir, mystery, and poetry have told her, "Thanks, Coach, I couldn't have done it without you!"
Her books include How to Write Your Memoirs…Fun Prompts To Make Reading…And Writing…Your Life Stories A Pleasure!, Pawprints, and You Are Who You Eat, The Revolutionary New Cannibal Diet. She's worked with new and published writers, corporate clients, UCLA, taught educators for the Jane Goodall Institute, universities and K-12 schools in New York and Los Angeles.