Event Description
---
Panel:


Solving the Mystery of Writing Good Mysteries
Monday, March 25, 2019
7:30 to 9:15 p.m. (networking follows the program)
IWOSC members – free
Non-members – $15
This Panel has passed but you can purchase a recording of it if you'd like.
---
I was totally delighted and inspired by this! Each speaker offered up varied details on their choice of main characters, plotting, personal inspiration, and development as writers and the joy each one gets from creating and writing each book. The session was adeptly handled – keeping a fervent pace from speaker to speaker leaving me wanting more. The session was scrumptious and even though I write memoir/humor I drove home considering plots for a humor/mystery. ~LL
---
Everybody loves a mystery — but NOT everybody knows how to write one. That's not a surprise since there are almost as many kinds of mystery novels as there are novels themselves.
From plot pacing to story structure to the eternal choice between plot-driven and character-driven fiction, IWOSC will leave no stone unturned and no clue behind. Diversity will be on display in the choices between the "cozy" or "drawing-room" mystery, to the quintessentially American, hardboiled Film Noirs and Hitchcockian suspense thrillers, to the scary and gory "Criminal Minds" type forensic thrillers and psychological shockers of the past 25 years.
For every writer from the amateur sleuth to the old pro, this panel should be almost as exciting as a good thriller.
So if you're looking for clues on how to get started writing mysteries, or have a who-done-it in the trunk eager to escape — here are just some of the topics our psychological autopsy will be focusing on:
How writers create mystery characters.
How an author can weave plots.
How to create red herrings and obfuscate the solution without confusing yourself, the writer.
What to do once you've planted your clues and finished your book.
The state of the mystery market today.
Our panel includes:
Betty Hechtman
National bestselling author Betty Hechtman writes two cozy mystery series.
The thirteenth Crochet Mystery, Hooks Can Be Deceiving, came out in December.
Inherit The Wool is the sixth book in the Yarn Retreat Series.
She describes both series as "having dead bodies, but everybody has a good time anyway."
Betty has also written newspaper and magazine pieces, along with short stories and screenplays. She lives in the San Fernando Valley with her family.
Please visit BettyHechtman.com to learn more about her and her writing prior to our mystery panel for writers.
Patricia Smiley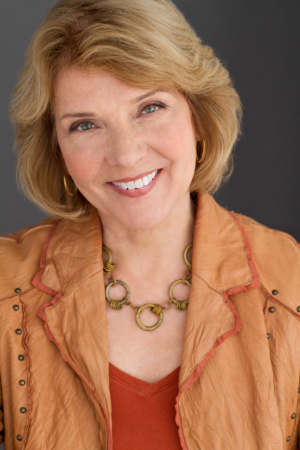 Patricia Smiley is the Los Angeles Times bestselling author of the Tucker Sinclair Mysteries, four mystery novels featuring an amateur sleuth, Tucker Sinclair.
Smiley's most recent Pacific Homicide Series is a trilogy that features LAPD homicide detective Davie Richards. This series, published 2016-2018, is based on her fifteen years as a volunteer and a Specialist Reserve Officer for the Los Angeles Police Department. BookReporter.com chose the third in this series, The Second Goodbye, as one of the top ten crime novels of 2018.
Patty's short fiction has appeared in Ellery Queen Mystery Magazine and Two of the Deadliest, an anthology edited by Elizabeth George.
She has taught writing at various conferences in the U.S. and Canada and also served as Vice President for the Southern California chapter of Mystery Writers of America and as president of Sisters in Crime/Los Angeles.
For more about Patricia and her books, please visit PatriciaSmiley.com.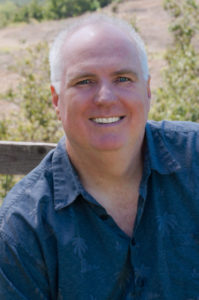 David Putnam
Best-selling author David Putnam comes from a family of law enforcement and always wanted to be a cop. During his career, he did it all: worked in narcotics, served on FBI-sponsored violent crimes teams, and was cross-sworn as a US Marshall, pursuing murder suspects and bank robbers in Arizona, Nevada, and California. Putnam did two tours on the San Bernardino County Sheriff's SWAT team. He also has experience in criminal intelligence and internal affairs and has supervised corrections, patrol, and a detective bureau.
In Hawaii, Putnam was a member of the real-life Hawaii Five-O, serving as Special Agent for the Attorney General investigating smuggling and white-collar crimes.
The Reckless, just published, is the sixth in his Bruno Johnson thriller/romantic thriller series, second of the "young" Bruno prequels.
Putnam lives in LA with his wife, Mary.
You can learn more about him and his series at DavidPutnamBooks.com or Facebook.com/DavidPutnamBooks.
April Smith
April Smith's most recent books are the historical novels, Home Sweet Home and A Star For Mrs. Blake.
She is also the author of the bestselling FBI Special Agent Ana Grey mysteries, North Of Montana, Judas Horse, Good Morning, KIller, and White Shotgun, as well as a standalone thriller, Be The One, about the only woman baseball scout in the major leagues.
April is also a successful TV writer/producer. She is proud to have produced Cagney And Lacey, the TV-movie adaptation of her own Ana Grey novel, Good Morning, Killer as well as adaptations of Stephen King and Nora Roberts. Her work in television has brought three Emmy Award nominations.
She lives in Santa Monica with her husband of thirty-eight years and two rescue dogs. They also have two grown children.
Please visit April at AprilSmith.net or on Facebook at AprilSmithBooks. She also invites you to sign up for her email newsletter after our Panel.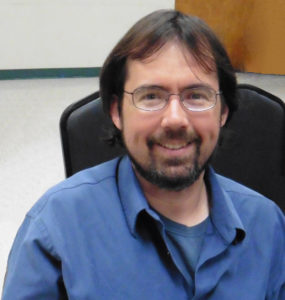 Moderator: Telly Davidson
Telly Davidson, a well-received author in his own genre, TV and film culture and content, is IWOSC's Director Of Programs and a frequent Moderator of IWOSC Panels.