Event Description
---
Seminar
Tiffany Bradshaw's "Branding for the Writer" Workshop
Saturday, October 25, 2014
10:30 am to 1:00 p.m.
Brand: A unique and identifiable symbol, association, name or trademark which serves to differentiate competing products or services. Both a physical and emotional trigger to create a relationship between consumers and the product or service. A simple way to recall it is to consider a brand as a promise or an expectation.
Personal branding is the most important thing that you can do for your career.
Says Bradshaw, "I define Personal branding as marketing an individual person in a way similar to how you would market a brand name consumer product. Think of it as creating an image and "selling" it to the public through the subtle use of marketing, public relations and advertising. It is the key to success in business because with a strong brand, you can do almost anything. Think of Donald Trump or Oprah Winfrey; they move from successful project to successful project, sometimes even changing industries, almost effortlessly. A strong brand does not happen by chance; it is a concentrated effort to actively have a say in the perception the public has of them and their personal brands. Writers have very stiff competition for every opportunity, so we need to work to establish a strong brand that differentiates you from your competitors."
This seminar will discuss Personal Branding and why it is important for writers. Tiffany will discuss Branding in terms of:
· Your Competitive Advantage
· Your Competitors
· Networking
· Your Sales Presentations
· Target Marketing
· Publicity and Media
· Marketing Materials
· Your Biography
· Your personal Intellectual Property
· Social Media
The audience is welcome to bring copies of business cards, marketing materials, screen shots of websites, etc., and if there is time, we can discuss some of them.
Our Presenter: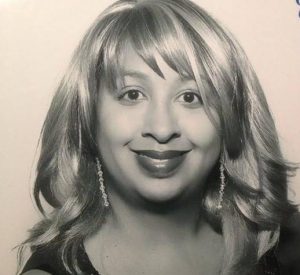 TIFFANY VICTORIA BRADSHAW, MBA, is recognized as one of the leading authorities on Personal Branding (marketing of individuals). Tiffany speaks internationally, training and coaching entrepreneurs, executives and business people on various sales, marketing, PR and other business-related subjects. She has completed and published the first book in her book series "Personal Improvement, Professional Success: 10 Branding Strategies."
Ms. Bradshaw has over 15 years of strategic marketing, sales, business development, branding and public relations experience working for Marriott Hotels, Kraft Foods, Philip Morris and Pepsi-Cola. Her expertise has been featured in major publications like MSN, About.com, Careerbuilder.com, "Atlanta Post," "Glamour," "Redbook," "Marie Claire" and "Essence" magazines, as well as various radio and TV shows and newspapers in the US and internationally. Tiffany was a guest chef of "Rachael Ray" (her recipe for CA Fusion Steak is on the "Rachael Ray Show" website), and Game Show Network and was featured as a Branding expert on BET. She is a featured blogger who covers the West Coast for "NV Magazine."
She founded Bradshaw & Co. Business Consulting in 1993. Her website is: BradshawandCo.com