Event Description
---
Panel:
Travel and Food Writing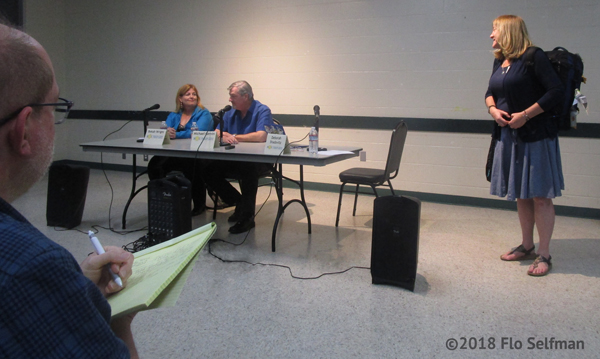 Monday, January 29, 2018
7:30 to 9:15 p.m.
(networking follows the program)
IWOSC members – free
Non-members – $15

Travel the globe, stay in top hotels, and dine at the best restaurants — get paid for that as a top travel or food writer!
Sound too good to be true? Well, someone's getting paid to fill up the pages of Conde Nast, Sunset, and all those travel magazines! How did they break in, and is the gig really all it seems?
After celebrating its 35th anniversary as one of LA's longest-running professional writers' organizations, IWOSC starts off 2018 with a star-studded panel on Travel and Food Writing.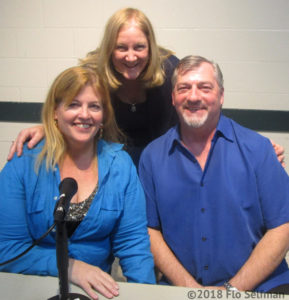 We discussed:
How to "break in" and establish your credibility and brand as a travel/food expert.
What do prospective publications and websites want and need to see?
Adapting your voice to fit the style and needs of each publication
Cultural issues — writing about different countries, and cuisine from different races and backgrounds than one's own
Ethics — how much of travel and food writing is a "paid vacation," and how much is TOO much? Can one accept freebies, gifts, and so forth?
… and more.

Our panel: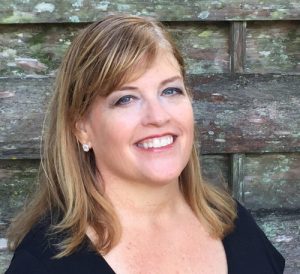 Bekah Wright
From fly-fishing in Mammoth and exfoliating in Switzerland, to mule-riding on Molokai and elephant-whispering in Thailand, Bekah (BekahWright.com) travels the globe giving insight into destinations near and far for media outlets that have included the Los Angeles Times, Yahoo Travel, Bon Appetit and TV Guide. Prior to globetrotting, she was a screenwriter of film, TV and animation.
In 2016, she founded Change Your Life Travels, moving beyond the written word via video 360/Virtual Reality to give travelers unforgettable, immersive experiences. Currently making film festival rounds is Experience the Winter Majesty: Grand Canyon South Rim, a VR film CYLT was hired to produce about the Grand Canyon National Park's South Rim area in winter months.
Michael Cervin
Michael Cervin is the author of eight books (five travel books, including California Wine County) and has contributed to Robb Report, Forbes Travel Guides, Old Liquors Magazine (Netherlands), The Hollywood Reporter, The Tasting Panel, Fine Wine & Liquor Magazine (China), Decanter (London), Wine & Spirits, Draft, Gayot.com, Sommelier Journal, IntoWine.com, Vivino, and many others.
He is also professional wine and spirits judge serving at the Taste of Rum Festival in Puerto Rico, The Best of Vinho Verde Awards in Portugal, The Critics Challenge, San Diego Wine & Spirits Challenge, and San Diego Spirits and Cocktail Festival, The Central Coast Wine Competition, The San Francisco International Wine Competition, The California State Fair, and he serves as the Chief Judge at the El Dorado County Fair Wine Competition.
Additionally, he's the senior editor at BottledWaterWeb, focusing on water issues and his book, Our World Of Water, address global water concerns. As a professional water judge, he has served for a decade at the Berkeley Springs International Water Tasting, and recently at the Global Bottled Water Awards in Prague and Barcelona.
He was formerly the restaurant critic for the Santa Barbara News-Press for nearly a decade.
He is currently the wine buyer for the Santa Barbara Airport.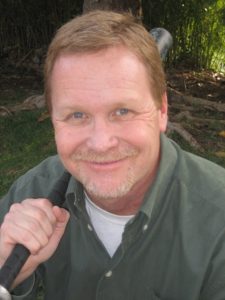 Chris Erskine
Chris Erskine has been a columnist and editor at the Los Angeles Times for 27 years.
His weekly stories on suburban life in Los Angeles run in the Saturday section of the Los Angeles Times and other papers across the country. He also writes for the Sports, Travel and Calendar sections.
Along the way, the Chicago native has written three books, including a collection coming out in April. He has written for television, primarily on Hidden Hills, an NBC sitcom that lasted about three minutes. He also edits in the features sections of The Times.
Unfortunately, Chris was not able to join us this evening due to his first job as a good father. We were sorry to have missed having his voice added to our busy and lively discussion.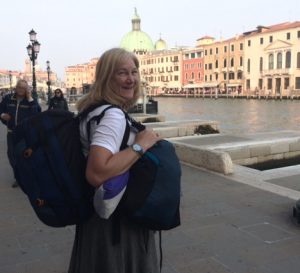 Moderator: Deborah Shadovitz
Deborah Shadovitz has traveled extensively and has also been paid to write about travel.
First, during a 3-year solo trek around much of the world. Later, writing about Los Angeles area getaways and restaurants when she got tired of writing books, articles, and columns about Macintosh and web design.
However, she shares many of the questions you may have and expects to learn a lot from our panelists — and from your questions.