Event Description
---


We loved our traditional Winter Party!
Mingling and a fine holiday meal at the Biltmore
We enjoyed the lap of architectural splendor as we got to know one another better and celebrated the holidays — at the beautiful downtown Millennium Biltmore Hotel! 
Across the street from Pershing Square, it is centrally located in downtown Los Angeles.
We love its frescos, murals, embroidered tapestries, carved marble fountains and columns, lead crystal chandeliers, cast bronze stairwells and doorways and more.
Here are a few photos from our tour — with thanks to the Los Angeles Conservancy.
Some photos from the party.
Date and Time
Wednesday, December 14
Mingling and no-host cocktails & book swap in the Rendezvous Court from 6 until dinner. Join us as you can.
or
6:15 p.m. —  Hour-long LA Conservancy-led Biltmore tour. Limited to 15 people, priority to first-timers.
7:30-10:00 p.m. — Dinner and door prizes.
Location
Millennium Biltmore Hotel:
Rendezvous Court & Smeraldi's Restaurant
506 South Grand Avenue
Downtown Los Angeles, CA 90071
Main number: 213-624-1011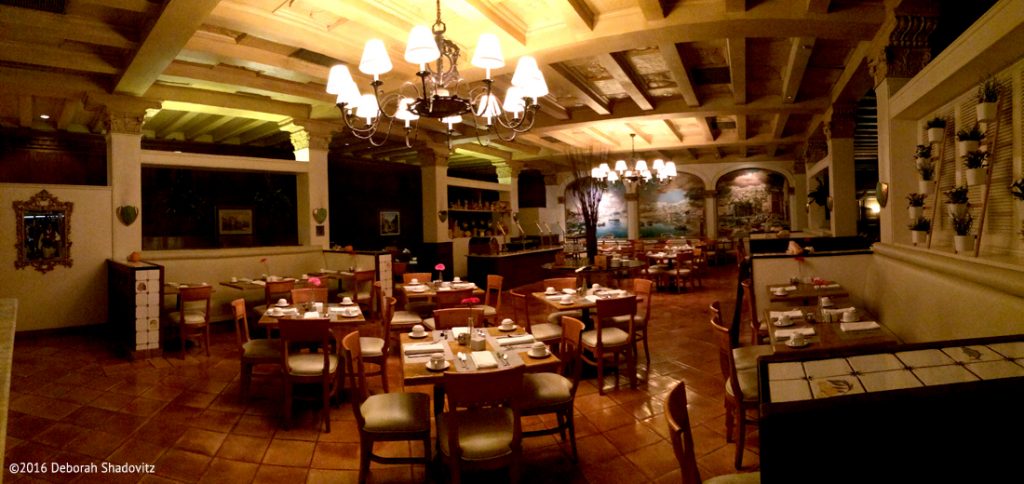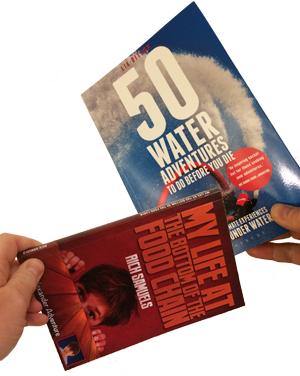 Book Swap — a new feature this year
Have a book you'd like to share with someone? 
You can offer a book you wrote or one you've simply enjoyed and would like to pass forward. Or none.
This is optional and casual. We'll use a table in the Rendezvous Court. You can drop off a book if you'd like or sit nearby. Pick one up if one catches your interest. When we move into dinner we'll bring the books with us. Any unclaimed books will be donated to a book giveaway.
RSPV and Meal Selection
We did things differently this year, using a form which included meal selection. After submiting the reservation guests were taken to our payment info.
The Menu
Starter – you choose one upon reservation
Insalata Cesare — Romaine heart, shaved parmesan, and truffle croutons
Minestrone di Verdure — Mixed vegetable soup served with grilled focaccia (vegetarian: no meat, poultry, dairy)
Main Course — you choose one upon reservation
Spaghetti alla Bolognese
Spaghetti with minced beef in tomato ragout
Ravioli di Zucca
Pumpkin and ricotta filling, sage, butter and parmesan
(Vegetarian. Can be made without butter if you require a vegan meal. Indicate on your reservation.)
Soppressata di Pollo
Pan-roasted chicken, soppressata di Calabria, capers, lemon, cheese polenta, grilled asparagus and sauce di nonna
Salmone Grigliato
Grilled salmon fillet, cheese polenta, herb zucchini and lemon-thyme sauce
Dessert
Gelato Artigianale — Italian homemade ice cream, made on location
Beverages
The waiters will offer each of us several non-alcoholic beverage options such as Iced Tea, Iced Coffee, Lemonade, Tea, Coffee, and Decaffeinated Coffee. Alcoholic drinks will be available for purchase from your waiter.
Door Prize Drawing!
Everyone receives a door prize ticket at check-in. If your ticket is drawn you may possibly win one of these great items. The odds are quite good, too!
(Click an image to view a larger version.)
NewerTech items for Macintosh laptops, maybe smartphones & iPad. NewerTech is sold by Other World Computing.
TrackR Bravo
You can learn all about it at this link.
A tracking device on your key ring, one attached to your camera, one in with your handbag or briefcase… When I traveled last year if my device walked my iPhone would tell me. -Deb, your webmaster and prize solicitor
RadTech items for cameras, iPhones, USB devices and more:
Ticket to attend Media Law for Journalists workshop.
"A workshop for freelancers, bloggers, reporters, editors in print, digital or video spaces, podcasters – any media worker without the benefit of a legal department."
Friday, January 20, 9:00 am – 6:00 pm
To be held at Southwestern Law School, 3050 Wilshire Blvd. This is the old Bullocks building, which in itself appears to be a treat to visit.

SuperDuper! backup/cloning software for Macintosh
Experts say if your data doesn't exist in 3 places, it doesn't exist? If your writing — and other info — matters to you, you must have it backed up. But a clone is even better! And SuperDuper! is the simple, incredibly reliable way to do this.
A license awaits for one Mac user who values his/her data.

Default Folder X5 is Macintosh filing at its most efficient. The Open and Save dialog box is so much better. Getting to a folder to save: if you can see it you can jump to it. And so much more.
We have a license available for a Mac user who appreciates efficiency.
Parking & Transport
Car parking:
Hotel Valet, enter on Grand, just south of 5th. (Grand runs southbound only.)
$8 flat rate covering up to 4 hours. The fee is $4.75 for every 15 minutes past that 4 hour period, maximum $45.
Credit cards accepted.
The Biltmore does not have self-parking
Pershing Square garage across from the hotel under Pershing Square. Enter on Olive immediately after you pass 6th Street. You can also enter on 5th or 6th.
$7 flat rate entering after 5:00 pm
Credit cards accepted, fully automated, 24-hour security.
Pacmutual Garage, next door to the Rendezvous Court entrance. The garage entrance is on Olive. Travel north on Olive, pass 6th Street, and it's on the left, just after you pass the entrance to the Pershing garage on the right.
$5.00 after 3 p.m. There is a live person at the entry and you can pay with cash (fastest) or credit card. The entrance closes at 10 but the garage has 24-hour security and an exit gate that opens as you approach it, so you can leave anytime. After the party, you'll leave by the Biltmore front door, turn left on the street and enter the garage where a valet and/or security guard should be present.
Other nearby private lots and garages.
By train:
The Red Line and Purple Line stop at Pershing Square station. Exit/Entrance at corner of 5th and Hill.
The Expo Line from Santa Monica and the Blue Line from Long Beach end at the 7th Street/Metro Center where you can transfer for free and travel one more stop to Pershing Square or enjoy a .3 or .4 mile walk.
The Gold Line from the San Gabriel Valley comes into Union Station where you may transfer for free to the Red Line and Purple Line stop at Pershing Square.
NOTE: As of 2014 Transfers between trains and even between buses and trains are free. This was verified in person but you can also read about it here. The TAP card stores your time of first entry, enabling you up to 2 hours to complete your 1-way journey. However, this does not work when you pay a bus fare with cash or a token. Read TAP FAQ here.
By bus:
Buses that stop on Olive across from the Rendezvous Court entrance:
4, 70, 71, 76, 78/79/378, 770, Sliver Streak
Buses that stop on 5th across from the Valet entrance:
37, 60, 70, 71, 76, 78, 79, 96, 378, 442, 460, 487, 760, 770
Carpool:
If you'd like to carpool consider posting on our Yahoo discussion group or on our Facebook page.
This photo slideshow will show some of the parking options.
Some Biltmore History
Originally known as the Los Angeles Biltmore hotel, it was the largest hotel west of Chicago when it opened with 1500 rooms in 1923. (As rooms have changed, it now has hotel 683 rooms.)
This elegant Biltmore, designated as a California historic-cultural landmark in 1969, has a lot of history.
It has played host to Presidents, celebrities, dignitaries, and more. Among other things:
Eight Academy Awards ceremonies (1931, 1935–39, and 1941-42) were held there.
WWII military stayed there on their R&R.
The 1960 Democratic National Convention, which selected JFK was held there. JFK have his acceptance speech there. He and his VP, Lyndon B. Johnson, had campaign headquarters there.
The Academy of Motion Picture Arts and Sciences was founded there, in the Crystal Ballroom, May 1927.
In 1964 The Beatles stayed in the Presidential Suite during their first U.S. tour. Because of the fan mobs they had to use the roof-top heliport. (You can see it on Google maps.)
The Rendezvous Court, where we enjoy conversation and optional drinks before dinner, was originally the hotel's lobby. Its decor includes a Moorish Revival styled plaster ceiling painted with 24 Carat Gold accents, two original imported Italian chandeliers from 1923, and a grand Spanish Baroque Revival bronze doorway with an astrological clock.
Smeraldi's is named for Giovanni Smeraldi, the famed Italian artist who, in 1922, with assistance from his team,  hand painted the fresco mural ceilings of the main Galleria and the Crystal Ballroom, His other work includes murals in Vatican and the White House.
You can learn more at:
---
Special Thanks to the LA Conservancy

IWOSC offers a special thank you to the LA Conservancy for providing us with excellent tours of the Biltmore for all the years we've celebrated there.
The LA Conservancy offers many excellent escorted and self-guided tours of Downtown Los Angeles. The website also offers a wealth of information. And, of course, it works to preserve Los Angeles.
---
While You're Downtown
If you'd like to take in downtown before the party there is plenty to see and do. Nearby you will find:
Visit the Caravan Book Store in the Pacmutual building. It's got character, collectibles, and class. You might find a great holiday gift for someone you love, or for yourself.
Pershing Square's real winter-only outdoor skating rink (1-hour sessions all day and evening, $9+$4 skate rental)
MOCA (Museum of Contemporary Art) (.3 miles)
Disney Hall (.7 miles)
Grand Central Market (1/2 mile walk)
Angels Flight (unfortunately not running at this time)
The Last Bookstore, a uniquely decorated bookstore with great book prices (.3 miles down 5th)