Event Description
---
Panel:
Ageism in Writing: How young do you really HAVE to be
Monday, November 21, 2016
7:30 to 9:15 p.m. (networking follows the program)
Jump down to register
Many professions have the burden of the issue of age, defined differently in every profession.
If you are of a "certain age," you may be passed over because of the perception that your output is less dynamic, not speaking the language of the time, unable to put the time in due to family concerns.
Younger people often have the "Catch 22" needing to be young, but also needing to have experience in order to get noticed and validated.
In October we looked at one side of that coin. Now we are looking at the other.
Writers have experienced ageism famously within the TV and Film community, but it also exists in the publishing world and other outlets for our writing efforts.
We will explore some of the pitfalls that our panel have seen, some creative workarounds that they have discovered, and some thankfully creative oversights that actually opened the door for them.
Join us for a discussion that promises to be lively and perhaps a bit controversial, but not without the promise of hope for all.
Our panel:

Ray Richmond is considered one of the leading experts on television, media and the entertainment industry. For the past 25 years, Ray Richmond has worked as a television critic, columnist, and reporter for a number of publications including: The Hollywood Reporter, Daily Variety, the Los Angeles Daily News and The Orange County Register.Ray is also a prolific author.
His books include:
The Simpsons: A Complete Guide to Our Favorite Family (1997)
This is Jeopardy: Celebrating America's Favorite Quiz Show (2004)
TV Moms: An Illustrated Guide (2000)
and My Greatest Day in Show Business (1999).
Ray is currently working on a memoir and film that carries the working title Improver of Love, centering on his life growing up in Hollywood with an eccentric mother who helped to invent the sex lube industry in the 1960s. He spends the remainder of his free time removing tags from mattresses in direct violation of federal law.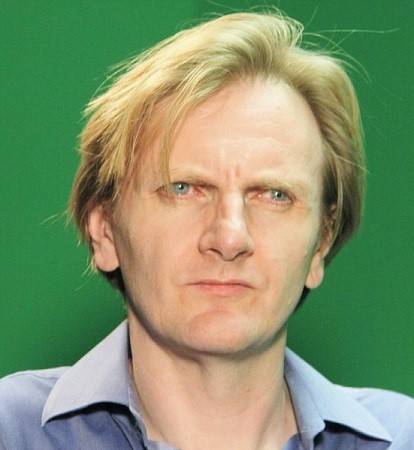 David Gittins started as a commissioned officer in Her Majesty's Customs, David found himself changing careers once his play Madness and Vomit attracted the attention of TV producers. After spending some time writing for British TV, he segued into developing and financing independent features, working with companies in Italy, Ireland, France, UK and the US.
He has an MFA in screenwriting from USC's School of Cinematic Arts.
David is also the Executive Director of The TV Writers Fund for the Future, a nonprofit dedicated to enabling experienced TV writers to find new employment opportunities. The Fund runs seminars, industry panels and workshops focused on informing writers and empowering them to stay current by optimizing their ability, attitude and, application.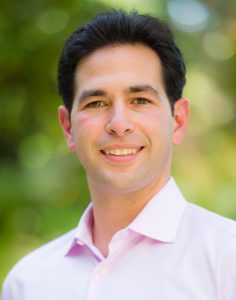 Scott Kaiser, MD is a practicing geriatrician and Chief Innovation Officer at the Motion Picture & Television Fund (MPTF), which provides services and support to the entertainment industry community.
Scott leverages his expertise to advocate for the improvement of aging services and geriatric care.Dr. Kaiser received his medical degree from the Keck School of Medicine at USC and later joined the Harvard Geriatric Medicine Fellowship, then came back to Los Angeles as a Health Medical Fellow with the UCLA/VA Primary Care and Health Services Research Fellowship.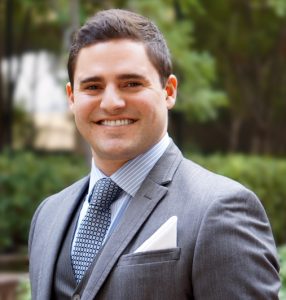 Jordan Oslin is an associate at The Bloom Firm. He completed his undergraduate degree in English Literature at Loyola Marymount University and minored in Classics and Archaeology.
Jordan earned his Juris Doctorate from Southwestern Law School in Los Angeles. The recipient of many scholarships, Jordan specialized in Labor and Employment Law and Intellectual Property. He participated in Southwestern's Negotiation Honors Program, winning the prestigious Annual Entertainment Negotiation Competition . His wide range of passions includes post-modern literature, historical preservation of Art Deco architecture, classic film, and physical fitness.
In law, Jordan is dedicated to the proliferation of fair use in copyright, criminal legislative reform, equal protection for sexual orientation, and the fight against domestic violence.
Jordan recognizes the challenges for clients in today's legal market and immediately seized the opportunity to work for The Bloom Firm, a firm of exceptional attorneys that strives to minimize the confusion and obstructions of a complicated legal world.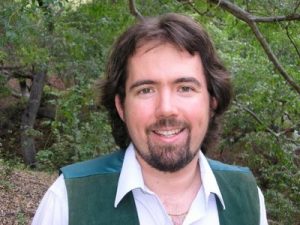 Moderator: Telly Davidson is a familiar face to IWOSC audiences, having moderated many panels for us in the past. He was senior film and TV reviewer for bestselling pundit David Frum's FrumForum, has reviewed movies and TV and conducted interviews for FilmStew, 213 Magazine, iF Monthly, Entertainment Today, Guitar Player, All About Jazz, and has worked on TV specials for NBC and PBS including The Write Environment and Pioneers of Television. He currently works with top producer's rep Jeff Porter of Porter Pictures on the placement of independent films.
Telly is the author of the Emmy magazine-cited TV's Grooviest Variety Shows. His new book Culture War, on pop culture and politics, is now available on Amazon.
Registration is now closed as this event has passed.