Event Description
---
The IWOSC Marketing Intensive 2018 Edition
"Hope is Not a Book Marketing Strategy"
Prepare, Plan & Produce The Perfect Book Marketing Campaign
Saturday, October 27, 2018
10:00 a.m. – 4:00 p.m.

IWOSC Members: $145
IWOSC Non-members: $195
Online registration is now closed but we have some space for you if you come to the door and pay at the door.
"Hope is not a strategy."
This familiar military quote stresses the importance of having a plan rather than setting out blindly and hoping good things happen. However many writers fear marketing and try one or two things and "hope" for the best. A wise sage once said it best: "Failing to plan is planning to fail."
For the third year in a row, IWOSC is offering a premium, all-day intensive seminar on building a strategy for your book marketing:
Strategizing your publishing • Strategizing your publicity • Strategizing your platform
Helping you build a strategy for your book's success.
What Book Marketing strategies are most effective today?
What's changed in the past year that affects your publishing, launch, publicity and platform building?
How do your publishing decisions affect your book's success?
What publicity works best for authors?
Why is your platform more important than ever and what pieces are essential?
Presenting new material for 2018 (and a new expert!), our three experts will take you through strategies on everything from publishing to publicity to platform-building. If you're a seasoned author, we will help you fine-tune your approach to marketing your books. And if you're just putting together your first book marketing plan, our full-day intensive will help you put together the right strategies for your success.
The morning will be sectioned into three sessions, with three group sessions in the afternoon.
Session 1: Book Publishing and Launch Strategies, 2018-2019
Session 2: Publicity and Marketing Strategies, 2018-2019
Session 3: Platforms and Social Media Strategies, 2018-2019
Session 4: Group Session — The Experts Review Your Plan
Session 5: Your Questions — Ask the Experts
Session 6: Intensive Wrap-Up — If You Only Do One Thing…
---
Session 1: Book Publishing and Launch Strategies, 2018-2019
Regardless of how you publish—self, hybrid, subsidy or traditional—the author remains central to the book marketing effort. As more and more books are sold online, and most of those through Amazon, what is your game plan? How do you take the lead in a book launch, and keep it going?
The key topics covered in Session 1 are:
How to train the Amazon algorithm for sales success
Book distribution using Amazon's 5 sales portals, and is it time to consider Walmart?
Trends in writing for sales success: tools and techniques to improve the odds
How to leverage the new capabilities of KDP Print and Amazon Advertising
How to launch a book with book reviews, and why you must
Instructor: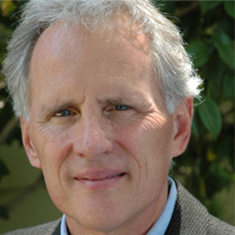 David Wogahn is the author of three books including Register Your Book and The Book Reviewer Yellow Pages and is a LinkedIn Learning author. His award-winning author-services company AuthorImprints.com has helped more than 125 authors professionally self-publish books using their own publishing imprint.
David has 30 years of experience in publishing and online media. He has worked for the Los Angeles Times, the Los Angeles Olympic Organizing Committee, and was co-founder of the first online publisher of sports team branded websites known today as the CBS College Sports Network.
This is David's third year presenting at the IWOSC Marketing Intensive after participating in several previous IWOSC events. He has also been an instructor for IBPA Publishing University and the Alliance of Independent Authors (ALLi) Self-Publishing Advice Conference.
---
Session 2: Publicity and Book Marketing Strategies, 2018-2019
Brainstorming and having the right vision, goals, publicity and promotional strategies, strategic planning, tactics, alliances, speaking engagements, events and timing are critical to launching a book and leveraging you and your platform to establish yourself as a thought leader and influencer in the media. How do you keep the momentum going while reaching your target audiences by leveraging target press, bloggers and social media influencers, organizing events, booking and promoting speaking engagements and developing promotional strategies and alliances?
The key topics covered in Session 2 are:
Seeing the vision, establishing goals, brainstorming ideas
Developing a holistic strategic marketing plan with publicity and promotional strategies, tie-ins and tactics
Timing is everything: Plan ahead, leverage timing with events, holidays, special events, leveraging media coverage via social media
Creating alliances with other influencers, collaborators, venues, sponsors, vendors, media, etc
Seeking and promoting speaking engagements and events to position yourself as a thought leader and influencer to publicize yourself, your platform, book(s) and events
Curating your own events to reach your target media and audiences
Instructor: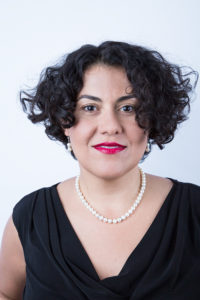 Emanuela Cariolagian has more than 20 years of public relations, events promotion and marketing communications experience in a plethora of industries. She worked with agencies, organizations, start-ups, established businesses and high-profile Fortune 500 companies including Acura, CNN, the City of Claremont, Hilton hotel brand, Hollywood Bowl, Honda, LA Philharmonic, among others. Emanuela has also worked at some of the industry's top international public relations agencies, including Golin and MSLGroup, as well as a consumer technology PR agency, The Bohle Company. Through these agencies, she's been able to work with Amazon.com, Disney, Dole Foods, ESPN.com, General Mills, Mattel, Mitsubishi, Nestle, Nintendo, Oscars.com, and other name brands.
Emanuela is joining the IWOSC Marketing Intensive after Julia Drake recommended her due to her inability to travel at this point in her pregnancy (best wishes to you Julia!). An import from Europe and transplant to Los Angeles, Emanuela Cariolagian is a marketing and media relations powerhouse with an index of client and business relationships she's collected throughout her career using mutual trust, integrity and superior standards of professionalism.
---
Session 3: Author Platform and Social Media Marketing Strategies, 2018-2019
"Platform, simply put, is your visibility as an author." ― Chuck Sambuchino. Everything you do publicly, from your website to your Amazon page to your social media involvement (or lack thereof) affects your platform. There are more opportunities for an author to get their writing into the hands of their audience, at lower cost and resistance, than ever before. But all paths are not equal and some can even hurt you. We'll focus on those elements that best grow your platform and take advantage of the most effective social media strategies today.
"You have had an incredible journey to get to where you are and have amassed experience and knowledge. Now combine that with your unique voice and be heard." ― Kytka Hilmar-Jezek, Book Power
The key topics covered in Session 3 are:
Why you HAVE to have a website, what's best for you and what to include (and not include) in it
How Amazon can help you write your book, target your audience, and use your other marketing efforts
Which activities you should do yourself and which you should outsource (and how)
Which social media (Facebook, Twitter, YouTube, Pinterest, Instagram) strategies work best for authors
Why building your own 'tribe' is an important part of your future success
And much, much more!
Instructor: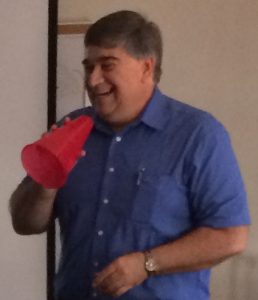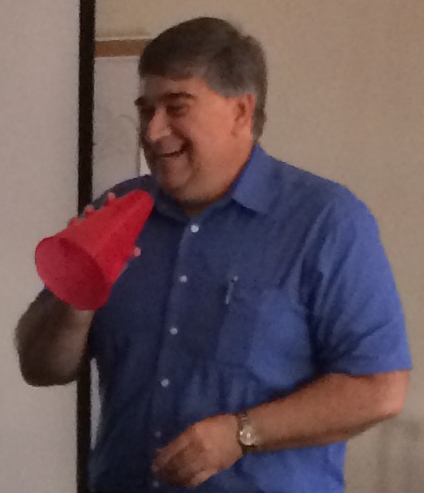 Steven Sanchez also has more than 20 years experience developing platforms and solutions for industry-leading companies such as Crystal Cruises and the National Hot Rod Association. The Internet agency he founded has helped companies integrate the latest, cutting-edge technologies with their existing operations, marketing, and workflow.
Steven is a VP of IWOSC, a frequent workshop leader and panelist on marketing, social media, and website development. In 2016 he collaborated with Gary Young to create our full-day Marketing Intensives. This is our third Marketing Intensive, with each year presenting the latest and most strategic book marketing strategies.
A frequent speaker at IWOSC events, Steven is also a bestselling author, technical editor, and a consultant on all things Internet. This is also his third year organizing the Marketing Intensive.
---
* * Lunch Break (Please bring your own lunch so you don't miss anything.) * *
---
Session 4: GROUP SESSION — The Experts Review YOUR Plan
Perhaps the favorite part of the day: together, our panel of Experts will review the plans and marketing efforts of class participants who would like their plans scrutinized.
Worth the entire day by itself, this gives you THREE experts focusing exclusively on your plan to tweak and improve your plan.
---
Session 5: YOUR QUESTIONS — Ask the Experts
We'll take specific questions from the audience on individual issues or anything from any of the individual presentations you wish to discuss further. All three Experts will be on hand to answer, comment and collaborate.
---
Session 6: INTENSIVE WRAP-UP — If you only take away one thing…
The final session of the day will be each presenter's summation and call to action. Each Expert will share their personal passion about what you should be doing NOW. They'll help break down all that has been presented into an actionable takeaway so you can start moving on something significant immediately.
---
With every expert's session comes an action guide (PDF) – a short summary with key takeaways from each session to make learning easier and implementation quicker by giving you the top actionable tactics.
We will take breaks, time for lunch, and provide plenty of time for your questions. The content is all new, real-world/not theory, and the day has been priced at a fraction of its value with a big Early Bird discount and also an IWOSC member discount.
---
Notes
The room will be set up classroom style so you can comfortably use your laptop or tablet, or simply write notes. We will do our best to supply power to you, but please charge your laptop completely.
At Snack Breaks, we'll provide some snacks. We invite you to bring water or a soft drink for yourself and a few more snacks to keep you going.
Layer your clothing. The temperature in the rooms at the Veterans can vary from time to time.
To protect people's computers, phones, and property, we cannot have open cups or cans on the desks or floor.
"Hope is not a strategy. Luck is not a factor. Fear is not an option."
-James Cameron