Event Description
---
Panel:


Marketing Your Writing in an Age of B.A.S.I.L.I.S.K.S.*
*Blogging, Amazon, Smartphones, Internet, Libraries, International Issues, Self-Publishing, Kindle and Social Media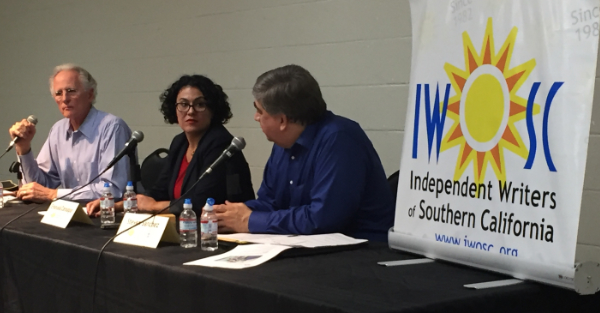 Monday, September 24, 2018
7:30 to 9:15 p.m. (networking follows the program)
IWOSC members – free
Non-members – $15
This Panel has passed but you'll soon be able to purchase a recording of it if you'd like.
---
In case you don't know, a Basilisk is the mythical king of serpents from Greek mythology (and Harry Potter and the Chamber Of Secrets) who causes petrification or death with a single glance. Many writers today are similarly petrified or stopped dead in their tracks when faced with the daunting issues of marketing their writing without the help of Harry Potter (or an interested Publisher).
---
Do any of these questions give you pause:
Do I have to have a blog? What should I blog about?
How do I get Amazon to promote my book?
Since most people now use smartphones more than computers, what does 'mobile' mean for my website or my book?
How do I use the Internet to promote and sell my book?
How can I get my book into libraries if I'm self-published?
How do I get my book into International markets without it being stolen?
Is it better to self-publish? How does this help or hurt selling my book?
I like printed books; when does publishing to Kindle (or ePub, Nook, Kobo, PDF, etc.) make sense?
Facebook, Twitter, YouTube, oh my! Do I HAVE to do social media? Which ones?
If any of these questions stop you dead in your tracks, you need to join us for September's Marketing Panel. This year, we have arranged for the experts of the upcoming all-day Marketing Intensive to also be the panelists for our Marketing Panel. We'll be asking them about the above and more, and taking your questions live.
IWOSC will be presenting our all-day Marketing Intensive this October, Saturday 10/27. But whether you can make that or not, this month you'll be able to get a taste of what's coming, hear about what's new in Book Marketing, and ask your burning questions about how best to market your writing.
Don't be petrified by the Marketing dragons! Join us and get your marketing questions answered and find out how you can market your writing in the Age of the B.A.S.I.L.I.S.K.S.
Our panelists: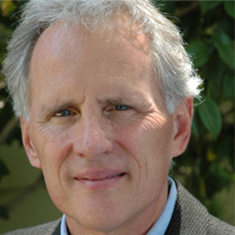 David Wogahn
David Wogahn is the author of three books including Register Your Book and The Book Reviewer Yellow Pages and is a LinkedIn Learning author. His award-winning author-services company AuthorImprints.com has helped more than 125 authors professionally self-publish books using their own publishing imprint.
David has 30 years of experience in publishing and online media. He has worked for the Los Angeles Times, the Los Angeles Olympic Organizing Committee, and was co-founder of the first online publisher of sports team branded websites known today as the CBS College Sports Network.
He has spoken frequently at IWOSC events and has been an instructor for IBPA Publishing University.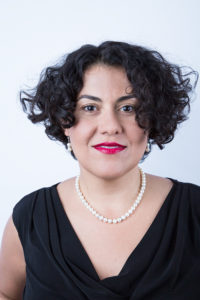 Emanuela Cariolagian
An import from Europe and transplant to Los Angeles, Emanuela Cariolagian is a marketing and media relations powerhouse with an index of client and business relationships she's collected throughout her career using mutual trust, integrity and superior standards of professionalism.
Emanuela has more than 20 years of public relations, events promotion and marketing communications experience in a plethora of industries. She worked with agencies, organizations, start-ups, established businesses and high-profile Fortune 500 companies including Acura, CNN, the City of Claremont, Hilton hotel brand, Hollywood Bowl, Honda, LA Philharmonic, among others. Emanuela has also worked at some of the industry's top international public relations agencies, including Golin and MSLGroup, as well as a consumer technology PR agency, The Bohle Company. Through these agencies, she's been able to work with Amazon.com, Disney, Dole Foods, ESPN.com, General Mills, Mattel, Mitsubishi, Nestle, Nintendo, Oscars.com, and other name brands.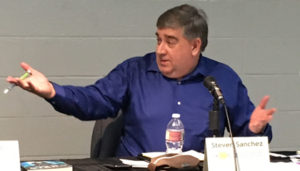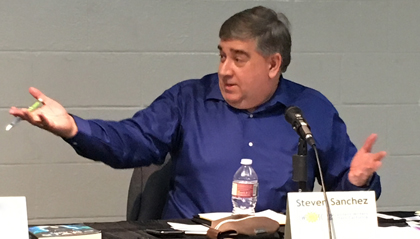 Steven Sanchez
Steven Sanchez is also a frequent speaker at PALA and IWOSC events, a bestselling author and technical editor, and a consultant on all things Internet. In addition to more than 20 years developing platforms and solutions for industry-leading companies such as Crystal Cruises and the National Hot Rod Association, the Internet agency he founded helps companies integrate Internet technologies with their existing operations, marketing, and workflow.
In 2016 he collaborated with Gary Young to create our full-day Marketing Intensives which are different each year and will be presented again this coming October.

Steven is a VP of IWOSC, a frequent workshop leader and panelist on marketing, social media, and website development. He is currently working on several Internet projects to help writers develop their author platforms.


If you have questions, please email our usual address — info at iwosc.org — or call us at 310-773-8075.