Event Description
---
Many of us have short stories or novels either inside us, in the works, or already published. The world of fiction can be confusing with all of the needed time, artistic, and mechanical decisions.
We have assembled a panel of veterans who have successfully navigated the fiction wars. They will share the ups, downs, secrets, and machinations of writing and selling fiction.
What makes good fiction? How do you create meaningful characters and situations? How do you create fiction out of nonfiction and protecting yourself from real people recognizing themselves. How do you keep track of it all?
We will discuss these topics and more, time permitting, including: how and where our panelists write; how they deal with writer's block; research avenues and legal considerations; deadlines; editing; copyrights and protecting your work; getting published; agents; literary organizations and workshops…plus audience questions.
Panelists: Writer-author-teacher Nancy Ellen Dodd; freelance writer-author-blogger Gerald Everett Jones; literary agent Toni Lopopolo; and author-screenwriter Marvin J. Wolf. Moderator: author-teacher-editor-consultant Shelly Lowenkopf. (Panel bios below.)
Our moderator: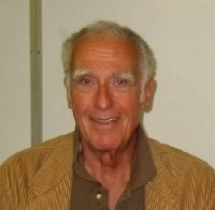 SHELLY LOWENKOPF has held major editorial positions with general trade, mass market paperback, literary, and scholarly book publishers in addition to executive editorial participation in special interest, literary, and genre fiction magazines for Sherbourne Press, Dell Publishing, Clio Books, Ross-Erickson, and Capra Press. He has seen over 700 book projects and hundreds of short story and essay through the publishing process.
Currently a freelance consultant and teacher. Lowenkopf taught courses in short story, novel, dramatic writing, editing, genre fiction, and revision at the graduate level at USC, where he was given a Lifetime Teaching Award.
He is a past regional president of the Mystery Writers of America; his book reviews have appeared in the Philadelphia Inquirer, The National Catholic Reporter, The Los Angeles Times, Publishers' Weekly, and many more.
Lowenkopf has had over 35 books published, along with short fiction, pulp novels, essays and reviews. His most recent book, "The Fiction Writer's Companion" (available on Amazon), is a guide to terms, concepts, and forms related to storytelling.
Our Panelists: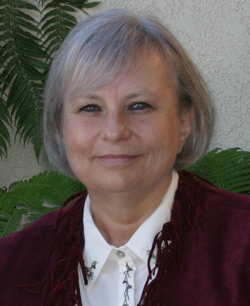 NANCY ELLEN DODD teaches advanced screenwriting at Pepperdine University and is academic editor of an online peer-reviewed journal at Pepperdine's Graziadio Business School. She has studied most forms of writing for more than 25 years and earned two master's degrees from USC in professional writing and playwriting. Dodd has received numerous awards for her writing, which includes screenplays, plays, short stories, short films, and novel-length manuscripts, as well as inspirational writing. Dodd's journalistic career includes publishing more than 130 articles in local and national publications, including interviews with celebrities and business leaders. She has served as editor of print and online publications. She is the author of "The Writer's Compass: From Story Map to Finished Draft in 7 Stages, published by Writer's Digest.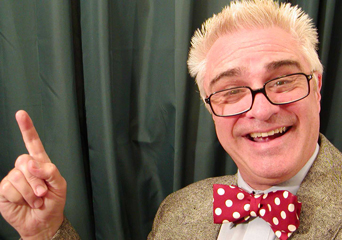 GERALD EVERETT JONES is a freelance writer and sometime technologist. He is a member of the Writers Guild of America, the Dramatists Guild, and Film Independent (FIND), as well as a past director of the Independent Writers of Southern California (IWOSC).
Gerald is the author of the Rollo Hemphill Misadventures series of comic novels, including the recently released "Farnsworth's Revenge," a political satire which reviewers have compared to "Confederacy of Dunces."
"Mr. Ballpoint," to be released in September, is his fourth novel. Written for general audiences, it tells how an outrageous huckster brought on the "Pen Wars" of 1945.
Gerald holds a Bachelor of Arts with Honors from the College of Letters, Wesleyan University, where he studied under novelists Peter Boynton ("Stone Island"), F.D. Reeve ("The Red Machines"), and Jerzy Kozinski ("The Painted Bird," "Being There"). Gerald blogs about male-centered comic fiction at BoychikLit.com.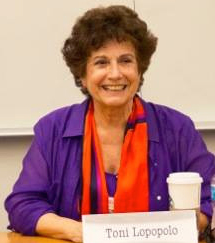 TONI LOPOPOLO Literary Management was founded in 1991 by Toni Lopopolo, who boasts an impressive 30+ years in the book publishing business.
This former executive editor at Macmillan and then St. Martin's Press combines her many years in publishing with unique editing skills to provide a full-service literary agency to new and seasoned authors.
Toni Lopopolo Literary Management partners with authors for the duration of their literary careers and includes development of fiction projects, creation of nonfiction book proposals, and editing when needed.
Toni has helped bring many first-time and published authors to print including Sol Stein, Lee Silber, Lillian Glass, Steve Duno, Nancy Baer, Flo Fitzgerald, Judith Smith-Levin, Howard Olgin, Jeanette Baker, Larry Seeley, Shelly Lowenkopf, Robin Winter, Ehrich Van Lowe, Manuel Ramos, and many others. Publishers include St. Martin's Press, Simon and Schuster, Crown, Dell, HarperCollins, Kensington, and many others. Toni Lopopolo Literary Management provides a high level of service by limiting the number of clients represented but always searching for select new talent and established authors who seek a more personalized relationship with an agent.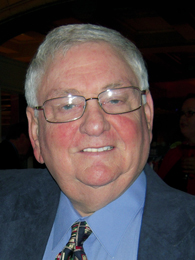 MARVIN J. WOLF has written professionally since 1965. He has authored, co-authored or ghosted 15 nonfiction books and three novels, and his reporting and photographs have appeared in periodicals around the world.
A charter member of IWOSC, Wolf served four terms as president. His most recent novel is "For Whom The Shofar Blows," a Rabbi Ben Mystery.
In partnership with veteran screenwriter Larry Mintz, Wolf took up screenwriting in 2001 and is a member of the Writer's Guild of America. Their script "Ladies Night," based on a chapter in Wolf's 1988 book "Platinum Crime," aired in February 2005 on the USA Cable Network, as did "The Pierre Heist," based on another Wolf book; Wolf and Mintz served as creative consultants.
Wolf's books include "Buddha's Child"(St. Martin's, 2002), the wartime memoirs of former South Vietnam Prime Minister Nguyen Cao Ky' "Where White Men Fear To Tread "(St. Martin's, 1995), the autobiography of Native American activist and film actor Russell Means; "Beating The Odds" (Scribner's, 1991), the life story of ABC Television founder Leonard Goldenson; and several true-crime anthologies, including "Fallen Angels: Chronicles of Los Angeles Crime and Mystery" (Ballantine, 1986), long considered a minor classic of its genre.