Event Description
---
Panel:


Writing Memoirs & Biographies —Every Life Has a Story
Monday, October 29, 2018
7:30 to 9:15 p.m. (networking follows the program)
IWOSC members – free
Non-members – $15
This Panel has passed but you can purchase a recording of it if you'd like.
---
Would you love to write the stories of your life and see them published?
Or is there a person you want to write about? A celebrity (famous or infamous) for whom you have a special insight or secret passion? A biography that only you can write?
IWOSC's panel of experienced authors, memoirists, biographers, and occasional ghosts is here to help!
Where do you start?
How does an author properly organize and write a life story? What literary tricks and treats can make your book come alive? How will you describe an era or a place, and its impact?
Whether you are a published author looking for help in a new genre — memoir or biography — or a first-time writer sketching out a book, we can help.
Our panel will discuss techniques that help enliven and enrich books of memoir and biographies, plus offer tools to sharpen your writing and organization skills — and that's just the beginning.
Other topics to be discussed include:
How to make your memoir or bio a "page turner" that hooks readers
Detail: in your book, how much is too much, and how much is not enough?
Themes and Structure: Professional writers will share several ways to weave your stories together, drawing readers in. Where do you start your story? Where do you end it?
Dialog can add life and spice to your book. Here's how
Character: experts describe methods of giving dimension to the people in your book, by showing, not telling, your reader about them.
Marketing
Legal issues — can you libel the dead, can you "out" or expose another person's secrets, and what happens when your (or your subject's) life story overlaps on someone else's?
And much more!
Q&A will follow the presentation.
Our panel will include:
Douglas Segal
Douglas Segal is a writer, producer, director, and now author.
His feature film producing credits include City of Angels starring Meg Ryan and Nicolas Cage; Three Kings starring George Clooney and Mark Wahlberg directed by David O. Russell; and Bulletproof Monk starring Chow Yun-Fat and Seann William Scott.
In addition to writing and producing movies for Warner Bros., Disney and MGM, he has written, produced and directed television for Fox, The CW, Showtime, A&E, History, Discovery Channel, The Cartoon Network and others.
The projects he has been involved in have been nominated for a Golden Globe Award, Grammy Award, People's Choice Award and have won numerous Teacher Choice and Parent Choice awards. He is now grateful to be adding author to his resume, even if it took his wife getting hit by a bus to get there.
Doug continues to work in the entertainment industry and lives in Los Angeles with his family.
Ray Richmond
Ray Richmond is a veteran entertainment journalist, memoirist and ghostwriter who served as chief television critic for Daily Variety, The Hollywood Reporter, The Orange County Register, The L.A. Daily News and the L.A. Herald Examiner.
He has ghostwritten five books and authored four others, including the bestselling The Simpsons: A Complete Guide to Our Favorite Family and This is Jeopardy! Celebrating America's Favorite Quiz Show.
A little more than a year ago, he signed on as a biographer-for-hire full-time and concurrently launched the business Family Sleuth Memoirs, working as a personal historian specializing in family biography. He is presently wrapping a bio with former Hollywood Reporter publisher Robert Dowling about his years working in publishing and entertainment journalism.
Ray's website can be found at FamilySleuthMemoirs.com.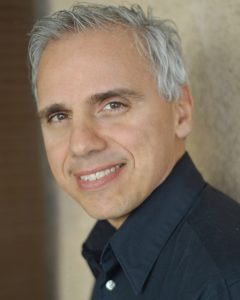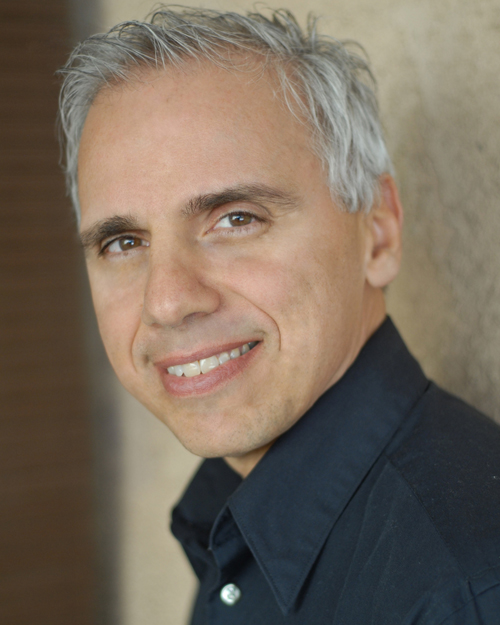 Herbie J Pilato
Herbie J Pilato is a writer, producer, performer, and entertainment executive who has worked on several television shows including Bravo's hit five-part series, The 100 Greatest TV Characters, Bewitched: The E! True Hollywood Story (the seventh-highest-rated True Hollywood Story in E!'s history), A&E's Biography of Lee Majors, TLC's Behind the Fame specials on The Mary Tyler Moore Show, The Bob Newhart Show, Hill Street Blues, and L.A. Law, among others.
Herbie J has also served as a consulting producer and on-screen cultural commentator on various classic TV DVD documentaries for Sony, NBCUniversal, and Warner Bros., including The Six Million Dollar Man boxed set, Kung Fu, and CHiPs.
Pilato's extensive list of top-selling, critically-acclaimed pop-culture/media tie-in books include the newly-published Dashing, Daring and Debonair: TV's Top Male Icons from the '50s, '60s and '70s, Glamour Gidgets and the Girl Next Door, The Essential Elizabeth Montgomery: A Guide To Her Magical Performances, Twitch Upon a Star: The Bewitched Life and Career of Elizabeth Montgomery, Bewitched Forever, The Bewitched Book, The Bionic Book, Life Story: The Book of Life Goes On, The Kung Fu Book of Wisdom, The Kung Fu Book of Caine, and NBC & ME: My Life as a Page in a Book.
Pilato began his career as an NBC Page in 1984 (where he worked on The Tonight Show starring Johnny Carson), after which he became an actor and appeared on TV shows like Highway to Heaven, The Golden Girls, General Hospital, and The Bold and the Beautiful, in addition to various film and live stage productions (some of which he has also directed, such as Leonard Malfi's Birdbath).
In 2010, Pilato founded the Classic TV Preservation Society (CTVPS), a formal 501(c)3 nonprofit organization dedicated to the positive social influence of classic television programming; a core function of which is the Classic TV & Self-Esteem Seminars that are brought to schools, colleges, business, community, and senior centers. Seniors, in particular, respond enthusiastically to the seminars, which many times include six-week programs that allow participants to explore their true life experiences in theatrical productions.
Pilato, born in Rochester, NY, and living in Los Angeles, was inspired to ignite the CTVPS due to the positive family values presented on classic TV shows, the inspiration he received from Bewitched star Elizabeth Montgomery (who he knew quite well, and who was quite active in charitable organizations), and because of his dedication as primary caregiver to both of his parents in their later years.
Pilato is also the Creative Director for Television, Ink. (a family-oriented TV, film and literary production company), and for All-Creative Consultants (an entertainment and literary consulting firm). He serves as a Contributing Editor for Larry Brody's heralded TVWriter.com, writes frequently about classic TV for the Television Academy's distinguished Emmy.com, and is the host of Then Again with Herbie J Pilato, a new TV talk show geared toward classic television. His new book, MARY: The Mary Tyler Moore Story, will be published by Jacobs/Brown Press in the winter of 2018.
For more information, please visit: HerbieJPilato.com.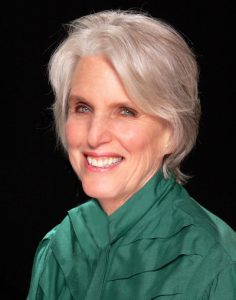 Ina Hillebrandt
Ina Hillebrandt is a writer, speaker, writing coach and editor/publisher with 20+ years of experience in memoir, fiction, mystery, comedy and self-help.
Her own books include How to Write Your Memoirs…Fun Prompts To Make Reading…And Writing…Your Life Stories A Pleasure! Pawprints, The Student Prints Pawprints curriculum companion, and her latest, You Are Who You Eat, The Revolutionary New Cannibal Diet.
Writers she's coached, individually and in classes, include new and published authors, corporate clients, and educators.
Her books are in use by grade 1-12 and university teachers. She's taught at UCLA and the Jane Goodall Institute, and K-12 schools in New York and Los Angeles, and was featured online by Intellicom. Her work includes taking the written word onstage, and she is involved in developing film and TV projects.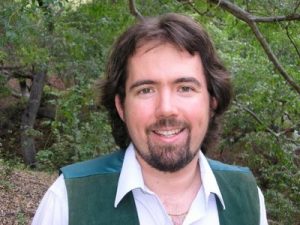 Telly Davidson — moderator
Telly Davidson is IWOSC's Director Of Programs and a frequent Moderator of IWOSC Panels.
Telly Davidson's newest book, Culture War has attracted rave reviews from critics.
Telly was senior film and TV reviewer for bestselling pundit David Frum's FrumForum from 2009-12, has written about movies, TV, and music for FilmStew, 213 Magazine, iF Monthly, Entertainment Today, Guitar Player, AllAboutJazz, The American Conservative, and Attn.com.
He also wrote the Emmy-cited media tie-in TV's Grooviest Variety Shows, works alongside top indie film producer's rep Jeff Porter of Porter Pictures on the placement of independent films, and worked in the past on TV specials for NBC and PBS, including the Emmy-nominated Pioneers of Television.