Event Description
---
Online Panel:


Writing Successfully For Children In Today's Complex Time

This Panel has passed but you can purchase a recording of it if you'd like.
---
This is just a note to say I greatly enjoyed the panel yesterday. The authors of books for children and young adults were very helpful, talented, and fascinatingly diverse in their approaches to the creative and business aspects of inspiring kids to read. Also, it was an awesome, lovely touch to add librarians to the panel. I loved it!
~Gratefully, Sunny H
Thanks to all of you for these great webinars. The panelists last night were so inspirational!
~B Barker
Just FYI – this evening's panel was outstanding. As Steven Sanchez said, it was like a graduate seminar in contemporary YA and children's lit. I learned a lot, took eleven pages of notes, and wanted to thank you again for letting me in.
~Greg L
---
Are you working on a children's book, play, TV or film project? Have you got questions about age appropriateness, for writing your story and developing characters? For marketing? About the form young people are choosing to read books, and is that different in this time of quarantine?
Our expert panelists will talk about these questions, and more.
Specifics include:
How do you know for what age your book is appropriate — emergent readers, K-3, middle grade, upper middle grade, YA, new adult? Criteria for each category – age of characters, story, book length, number of words, vocabulary, illustrations?

What is All Ages Fantasy?

What's acceptable/unacceptable for kids at all stages, in terms of sexual content, drugs, violence, language?
What are the satisfactions of working with kids' books/plays/screenplays?
Any backfires our panelists have experienced? What? Why? Lessons these can teach the rest of us?
Any tips for adapting a screenplay from a book? A play? What are some key things to consider in developing the script? In selling it?

How do librarians select children's books for their shelves? For their book clubs? For other programs?
How is the pandemic affecting librarians' work with quarantine in effect? What changes have they made to hosting programs? What are the pros? Cons? Do they think Zoom or other online meetings will continue after the pandemic is no longer a threat? Why? Why not?
About illustrated books for young people: what are the criteria for number and types of illustrations your book should contain?

When an author is working with an illustrator, what is important for the writer to know about the process? What is important for the illustrator?
Should you find your own illustrator if you are the writer? When yes, when no?

How about working with a writing partner – what are the joys and pitfalls?
Should a writer/composer include a message in the book/play/screenplay? If so, what is appropriate today? And for different ages?
About our Distinguished Speakers: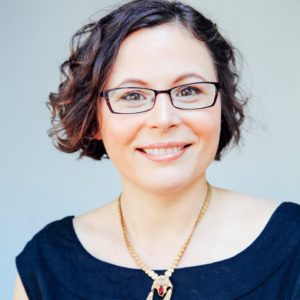 Elizabeth Martin
Elizabeth Martin is one half of a writing duo with Lauren Hynek.
While in high school, Elizabeth and Lauren joined forces while working at the same Shakespeare theater in the summers. However, frustrated with the limited roles for women in Shakespeare's work, they started to dream of creating their own tales — ones that featured strong women that their little girl selves could look up to.
They co-wrote Disney's live-action Mulan and are currently working on a biopic about computer pioneer Grace Hopper, as well as writing Spellbound for Skydance Animation, directed by Vicky Jenson, music and lyrics by Alan Menken and Glenn Slater.
Currently, Lauren co-chairs the Committee of Women Writers at the WGAW. They are repped by APA, Anvil Entertainment, and Kleinberg, Lange, Cuddy & Carlo.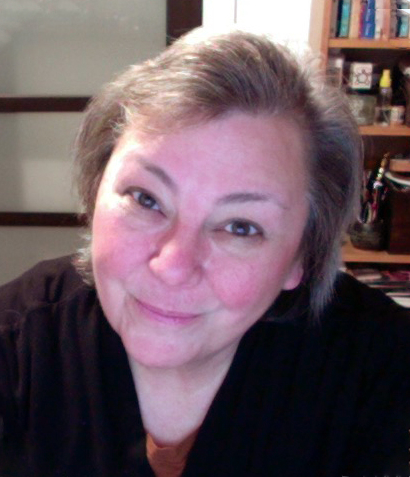 Marilyn Scott-Waters
Marilyn Scott-Waters loves making things out of paper. Her popular website, TheToymaker.com, receives 2,000 to 7,000 visitors each day, who have downloaded more than eight million of her easy-to-make paper toys. Her goal is to help parents and children spend time together making things.
Her first self-published book, The Toymaker: Paper Toys That You Can Make Yourself, was a bestselling paper toy book on Amazon.com, sold out two print runs, and was picked up as a series by Sterling Publishing in 2010. Marilyn Scott-Waters is the creator of a paper toy craft book series The Toymaker's Christmas: Paper Toys You Can Make Yourself (Sterling, 2010), and The Toymaker's Workshop: Paper Toys You Can Make Yourself (Sterling, 2011).
She is also the co-creator of the fully illustrated middle grade nonfiction series, Haunted Histories, from Macmillan/Henry Holt Books for Young Readers. Ms. Scott-Waters illustrated The Search For Vile Things (Scholastic), and created paper engineering for Pop & Sniff Fruit (Piggy Toes Press).
Marilyn lives in Costa Mesa, California. TheToymaker.com is an Edunet Connect Choice and is a recipient the prestigious ALA Great Web Sites award.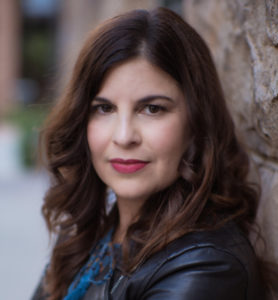 Laura Taylor Namey
Laura Taylor Namey is the New York Times bestselling author of Reese's Book Club pick, A Cuban Girl's Guide to Tea and Tomorrow, and The Library of Lost Things. Her third young adult novel, When We Were Them, publishes November 2, 2021 from Atheneum Simon & Schuster.
A proud Cuban-American, she can be found hunting for vintage treasures and wishing she was in London or Paris.
She lives in San Diego with her husband and two children.
For more info LauraTaylorNamey.com.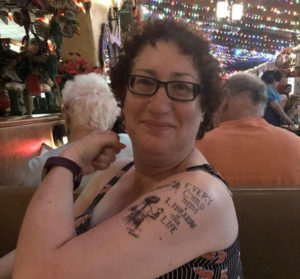 Mara Alpert
Mara Alpert was born in Hollywood, grew up in Anaheim, and has lived in Los Angeles for many, many years. She graduated from San Jose State University with a Masters in Library and Information Science, and has worked in the Children's Literature Department of Los Angeles Public Library's Central Library since August, 1999.
Mara has been on the FOCAL Award Committee, both as a member and as chair, and was on the 2018 Newbery Medal Committee.
She reviews books for School Library Journal, and has talked about children's books several times on different KPCC shows, once on All Things Considered, and most recently on Inside the Issues with Alex Cohen on Spectrum Channel One.
In her spare time she reads trashy romances, listens to podcasts and recorded books, and remembers fondly the days when she used to sing at a local karaoke bar at least once a week.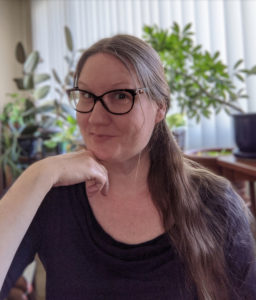 Jennifer Murphy
The child of two avid readers, Jennifer Murphy was raised on weekly visits to the local branches of the Los Angeles Public Library.
She received a Master's Degree in Library and Information Science from UCLA and has worked for LAPL for 20 years as a children's librarian, and occasional manager, in branches throughout Hollywood, South Los Angeles, and the Westside.
Jennifer's current position at the Palms-Rancho Park Branch includes service to the surrounding communities, as well as leading initiatives and planning events for children and families in twelve branches of the West Los Angeles area.
She enjoys buying art books and rearranging her furniture to make more room for them.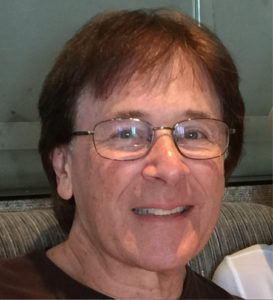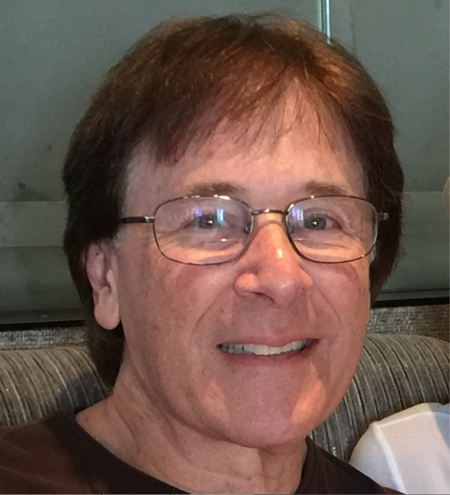 Gary Young
Gary Young worked with Jean Kennedy Smith as a coordinator for the National Very Special Arts Festival. His plays for both young people and adults have been produced at a variety of locations, including the Kennedy Center, Lincoln Center, the White House, the Smithsonian, and venues throughout the US and Europe. His book, LOSS AND FOUND: Surviving the Loss of a Partner, co-written by his wife, Kathy, is used in colleges throughout the country.
Gary serves on the board of the Los Angeles Alliance of Playwrights, and is President of both IWOSC and the Publishers Association of Los Angeles (PALA).
About the Moderator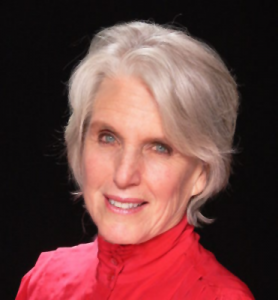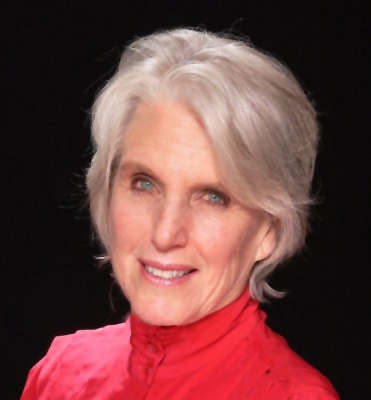 Ina Hillebrandt
Ina has written books for both adults and young people since pivoting from Fortune 500 consulting.
She thought her first, Pawprints, was for grownups. Until she debuted it at the L.A. Zoo and found grandparents buying it for grandkids, and themselves. The book became an Amazon.com bestseller, led to creating exercises for a Jane Goodall Institute Educators' Workshop, which grew into her Pawprints Literacy+ creative writing and kindness to animals program for young people.
Missing adult company, Ina developed memoir writing workshops and wrote How To Write Your Memoirs…Fun Prompts To Make Writing…And Reading…Your Life Stories A Pleasure, used by individuals and in college courses online, and before COVID, also on campus.
Ina subsequently published a number of books of students' writings, individually and in the Stories From The Heart series, and BPSC Award winner You Are Who You Eat, illustrated by world renowned Dedini and in the Billy Ireland Cartoon Library & Museum.
Currently Ina is working on an All Ages Fantasy, her first novel, about mice. She hasn't told Fiona, her cat. You can learn more about her at InaTheMemoirCoach.com and InasPawprints.com