Event Description
---
Los Angeles Westside Satellite
Creating Long-Life Success as an Author
Hosted by Robin Quinn, our Westside Satellite serves writers from the Palisades south to LAX, and those in Culver City, Inglewood, Ladera Heights, Westwood — even Beverly Hills. All interested writers are welcome — IWOSC members or not, published or not, Westside resident or not.
Saturday, March 20, 2021
12:30 a.m. to 2:30 p.m.
Online using Zoom
---
How do you develop a career that lasts as an author, rather than being a one-hit wonder or a writer without a following? An interview Judi Hollis, author of the best-sellers Fat Is a Family Affair, a self-help guide, and From Bagels to Buddha, a memoir, among others.
Topics will include:
The importance of agents
Evolving as a thinker and as a writer
Carving out your niche
Maintaining your relationship with publishers over time
How other work outside writing can enhance your status as an expert
Getting attention from the media and keeping it
Staying relevant
Branching out into workbooks, video, film and your own radio show or podcast
The importance of influencer endorsements (Judi was selected as one of Dr. Oz' ShareCare Experts.)
Balancing career and personal time
An interactive exercise will be included, so be prepared to write.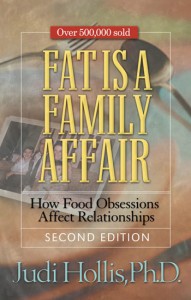 About our Speaker — Dr. Judi Hollis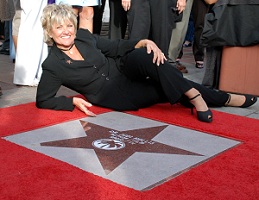 For almost fifty years, Dr. Judi Hollis has been featured by CNN, Extra, Inside Edition, Oprah, Shape, Glamour, Self and Cosmopolitan, while practicing as a marriage and family counselor and maintaining her own 80-pound weight loss. The difficult message she promotes is that internal spiritual connection and deep personality change are the only valid and lasting approaches to weight loss. Since opening the nation's first eating disorders unit and authoring best-sellers such as From Bagels to Buddha, Fat Is a Family Affair, Fat & Furious and Hot & Heavy, Dr. Hollis has been training professionals internationally offering guidelines and support for creating personal paths out of destructive behaviors. She is currently guest speaker on Zoom to community groups and conferences and is working on a new recovery book as well as a memoir about adaptations and flexibility. She contemplates producing blogs, vlogs and podcasts, while having fun in the sun in Palm Springs, CA. Free downloads at JudiHollis.com.