Seminar
Legal Issues For Writers 101
Don't Get Scammed and Writer Beware!
Saturday, September 23, 2017 
10:30 am – 1:00 p.m.
IWOSC members: $15
Non-members: $35
Jump down to register
Doors open at 10:00.
Please RSVP and arrive by 10:20 to be assured a seat.
What do writers need to know about contracts? Or Intellectual Property? How about collaborations between authors? Turns out, there's a lot of legal issues that writers and self-publishers should be aware of.
How can writers avoid the pitfalls of intellectual property theft, frivolous libel and plagiarism lawsuits, scam literary agents, too-good-to-be-true offers, contract loopholes, and how can authors avoid being cheated out of their money when writing a book, screenplay/play, or TV format? And what new traps are out there in cyberspace and online writing that writers need to be aware of?
"Don't trust anyone," is the maxim of Hollywood and New York publishing. But the irony is that in today's gatekeeper-screening, online-sharing, YouTube-ing, social media age, writers have to trust their material and ideas to dozens of people — agents, acquisition editors, and development professionals. So how can a writer ensure not getting ripped off?
Twice before, IWOSC has presented our "Writer Beware" legal program as a Monday panel. This year it's a Saturday Workshop, allowing more time for writers' individualized Q&A and one-on-one information. And while we cannot offer or be held liable for extensively tailored "free legal advice" on individual cases, there WILL be plenty of time set aside for discussion (and possible referral) with two experienced literary agents/attorneys on issues vital to writers and self-publishers.
Here are just SOME of the topics we'll be discussing:
Book and Film/TV Contract Law — the basics
Bad literary agents — how to tell incompetent/scam agents from good ones
Editing Services — The Good and the Bad
Legitimate POD (print-on-demand) and self-publishing businesses versus fraudulent "vanity publishing" houses
How to Protect Your Ideas — and Avoid Idea Theft!
Age, gender, and racial discrimination basics (IWOSC will address this topic in an intensive Saturday Seminar and Workshop in October.)
About our Workshop presenters
Dana Newman
Dana Newman is an LA-based independent literary agent representing authors of practical and narrative non-fiction (memoir, biography, pop culture, lifestyle, business, health and fitness, sports, and current affairs), and a select amount of literary and upmarket fiction. She is most drawn to projects that are topical or have a broad cultural or social significance, and is always looking for authors with a strong voice, established platform, and fresh voice, approach, or story. She's also a transactional and intellectual property attorney, focusing on publishing law (publishing and literary agency agreements, manuscript legal reviews), contracts, copyrights, trademarks, and licensing. She is Of Counsel at the law firm Raines Feldman, LLP in Los Angeles. Information about her literary agency is online at http://dananewman.com. Dana is a member of the Association of Authors' Representatives and the California State Bar and holds a B.A. in Comparative Literature from UC Berkeley, and a J.D. from the University of San Francisco.l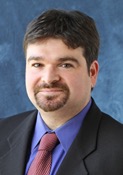 DAN LAIDMAN
DAN LAIDMAN, an associate with Davis, Wright, and Tremaine, LLP, focuses his practice on media, First Amendment, and intellectual property litigation and counseling, including defamation, newsgathering, prior restraint, reporter's privilege, records and courtroom access, privacy, right of publicity, copyright, and trademark issues. He also advises newspaper, Internet, radio, and television clients on pre-publication and pre-broadcast legal issues. Dan serves on the board of directors of the nonprofit open government group Californians Aware, and on the Davis Wright Tremaine Pro Bono Committee.
Before earning his J.D. from UCLA's School of Law in 2010, Dan was a newspaper reporter, with a B.A. from Columbia University – where he served as Editor-in-Chief of the Columbia Daily Spectator.
Workshop Coordinator: TELLY DAVIDSON
Telly Davidson's newest book, Culture War has attracted rave reviews from critics. Telly was senior film and TV reviewer for best-selling pundit David Frum's FrumForum from 2009-12, has written about movies, TV, and music for FilmStew, 213 Magazine, iF Monthly, Entertainment Today, Guitar Player, AllAboutJazz, The American Conservative, and Attn.com. He also wrote the Emmy-cited media tie-in TV's Grooviest Variety Shows, works alongside top indie film producer's rep Jeff Porter of Porter Pictures on the placement of independent films and worked in the past on TV specials for NBC and PBS, including the Emmy-nominated Pioneers of Television
Registration info
Reservations Required — Space is limited.
Reservation deadline: noon the Friday before the seminar. People without reservations will be admitted as space permits starting at 10:20 a.m.
If you pay for the meeting and decide to join that day, you will be credited for the member rate.
Payment options:
You can purchase your ticket online by credit/debit card or PayPal balance. You'll be taken to PayPal.com, then returned to this site.
If you're uncomfortable paying online, you may pay by credit card, check payable to IWOSC, or cash at the door.
RSVP for this seminar
Whether you're a member or not, use this form to reserve your spot(s).