Event Description
---
One-woman panel for writers:


Conversation with Best-selling Author Lisa See
Monday, April 27, 2020
7:00 – 8:30 p.m. Pacific
IWOSC members: Free
Non-members: $15
This event has now passed but you can purchase a recording.
---
Best-selling author Lisa See has generously accepted our invitation to speak with us and answer our questions. She is a supremely gifted writer with a brilliant wealth of involving, enduring, and memorable stories.
Within her discussion she will touch on:
Tips for writing and publishing, especially as it relates to her experience
Some insight into her latest book, The Island of Sea Women
Her process
The book promotion that she personally handles
Caveats, surprises
What led her to where she is now
And more, including your questions
About our presenter — Lisa See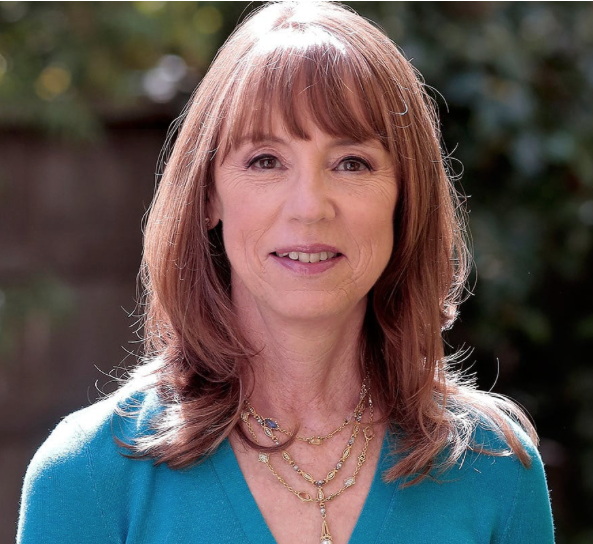 Lisa See's new novel, The Island of Sea Women, is about the free-diving women of South Korea's Jeju Island. Booklist called The Island of Sea Women"stupendous… enthralling…and engrossing." Jodi Picoult has given her praise: "Lisa See excels at mining the intersection of family, friendship and history, and in her newest novel, she reaches new depths exploring the matrifocal haenyeo society in Korea, caught between tradition and modernization. This novel spans wars and generations, but at its heart is a beautifully rendered story of two women whose individual choices become inextricably tangled." Independent booksellers honored the novel by selecting it as an Indie Next pick, while Barnes & Noble chose the novel for its nationwide March 2019 Book Club.
Ms. See is the New York Times bestselling author of The Tea Girl of Hummingbird Lane, Snow Flower and the Secret Fan, Peony in Love, Shanghai Girls, China Dolls, and Dreams of Joy, which debuted at #1. She is also the author of On Gold Mountain, which tells the story of her Chinese American family's settlement in Los Angeles. Ms. See has also written a mystery series that takes place in China. Her books have been published in 39 languages.
See was the recipient of the Golden Spike Award from the Chinese Historical Association of Southern California and the History Maker's Award from the Chinese American Museum. She was also named National Woman of the Year by the Organization of Chinese American Women.
Ms. See wrote the libretto for Los Angeles Opera based on On Gold Mountain, which premiered in June 2000. That same year, she also curated the exhibition On Gold Mountain: A Chinese American Experience at the Autry Museum.
Ms. See then helped develop and curate the Family Discovery Gallery at the Autry Museum, an interactive space for children and their families that focused on Lisa's bi-racial, bi-cultural family. The installation was up for twelve years. In 2003, she curated the inaugural exhibition—a retrospective of artist Tyrus Wong—for the grand opening of the Chinese American Museum in Los Angeles. In addition, she designed a walking tour of L.A.'s Chinatown and wrote the companion guidebook for Angels Walk L.A. to celebrate the opening of the MTA's Chinatown station. As a longtime trustee on the University of California Press Foundation, she endowed the Lisa See Endowment Fund in Southern California History and Culture.
Ms. See lives in Los Angeles.
Her website is http://www.lisasee.com.
You can also follow her adventures on Instagram, Twitter and facebook.
Registration info
Reservations Required

Registration is now closed.