Event Description
---
Seminar
Ready to Write in 2019
Saturday, September 15, 2018
10:30 am – 1:00 p.m.
IWOSC members: $10 (special price)
Non-members: $20 (special price)
Doors open at 10:00.
Advance registration is now closed. However we have room for you if you'd like to come the day of the seminar, pay at the door and attend. Please do.
---
Planners & Pantsers 2019 Prep & Preview Party
Summer's over. And the pumpkin spice lattes are out in full force. You know what that means? 2019 IS RIGHT AROUND THE CORNER!!!
Yikes!
How'd you do meeting your 2018 writing goals?
Do you want to be better prepared for 2019?
Then set this day aside and join fellow writers of the Greater Los Angeles area and let's start planning.
Whether you're a "Planner" and outline and plan out every bit of your book, or you're a "Pantser" preferring to fly by the seat of your pants, we've got tips and tricks that will help you set and reach realistic writing goals for next year.
Due to an illness, our September Workshop leader has had to cancel. But we believe we've got a worthwhile day for you to help you plan a balanced writing and marketing life for 2019.
Some of what we'll be discussing:
How to set realistic daily writing quotas
How to balance writing and marketing tasks
How to prepare for and protect your precious writing time
What to plan and what to 'pants'
And some sneak peaks about what's coming to IWOSC in the coming months
Do you want 2019 to be a better writing year than 2018?
Would you like to be the first to know some of the special events our writers' group for writers have planned for the coming months?
Thinking about doing NaNoWriMo (National Novel Writing Month) and want to be better prepared?
This is a day to get a head start on your writing goals.
After our successful Summer Party, this is the start of more opportunities for writers to get to know other writers. We want to know your successes and struggles.
We want to celebrate your victories and put together events that help you with your writing needs.
In addition to what Steven, Telly, and Vickey plan to share, we'll also be asking to hear from YOU what kinds of programs you really want so we can also better plan to meet your needs in 2019.
We're also LOWERING THE PRICE for this day to make it easier for you to join us for a little planning and sneak peeking before the Fall gets fully rolling and we're knocking on 2019's door. Bring your questions about how to better plan your writing and ideas for what you want to see more of in 2019.
Our Speakers
Steven Sanchez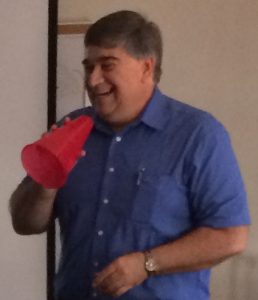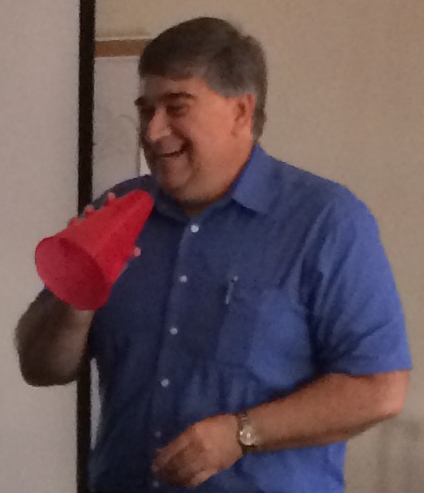 Steven Sanchez is one of IWOSC's popular technical & Internet Seminar instructors.
In 2016 he collaborated with Gary Young to create our full-day Marketing Intensive which is coming again this October. (And your webmaster here still gets a kick out of this megaphone he used in that first Marketing Intensive.)
For more than 20 years his Los Angeles-based Internet Agency has built online platforms for leading companies in industries such as travel, health and racing.
Steven is a VP of IWOSC, a frequent workshop leader and panelist on marketing, social media, and website development. He is currently working on several Internet projects to help writers develop their author platforms. He lives in Los Angeles with his wife and four children.
Telly Davidson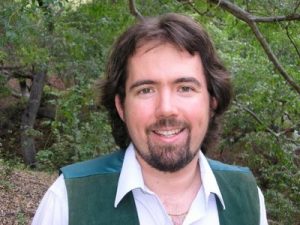 Telly Davidson is IWOSC's Director Of Programs and a frequent Moderator of IWOSC Panels.
Telly Davidson's newest book, Culture War has attracted rave reviews from critics.
Telly was senior film and TV reviewer for bestselling pundit David Frum's FrumForum from 2009-12, has written about movies, TV, and music for FilmStew, 213 Magazine, iF Monthly, Entertainment Today, Guitar Player, AllAboutJazz, The American Conservative, and Attn.com.
He also wrote the Emmy-cited media tie-in TV's Grooviest Variety Shows, works alongside top indie film producer's rep Jeff Porter of Porter Pictures on the placement of independent films, and worked in the past on TV specials for NBC and PBS, including the Emmy-nominated Pioneers of Television.
Aside for being IWOSC's office, she's participated in NaNoWriMo (and wrote 35,000 words!)She's also contributed articles on local history and pop culture to magazines, books, and encyclopedias.Her two books Death Speaker, a historical novel rich in Celtic history and ancient lore, and the Boomer Book of Christmas Memories, a nonfiction collection of stories behind the toys, foods, shows, and decorations that Baby Boomers remember, were written under the easier-to-spell name Vickey Kall.