Event Description
---
Summer Party at Sagebrush Cantina!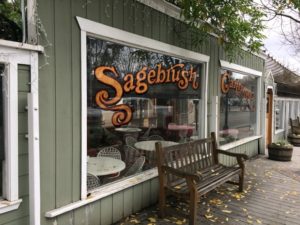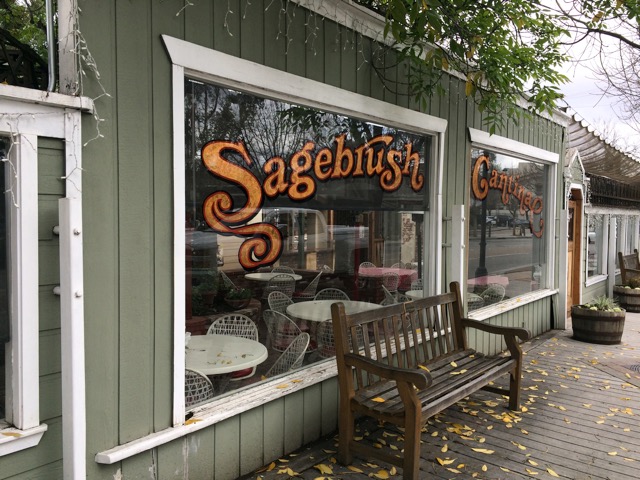 This was our 2018 party and have passed. As promised, we had a great annual summer blast full of  socializing, knowledge sharing, fun and games.

---
This year we are venturing to the Wild West and the Sagebrush Cantina in Calabasas for a sit-down meal inside the air-conditioned restaurant.
We'll each be ordering for a set menu (below) upon arrival to the Sagebrush. However, you'll be paying for the meal in full when you complete your Reservation.
We also invite you to join us for a tour of the historic, interesting, — and allegedly haunted — Leonis Adobe/Plummer House and museum which is right next door. This optional docent-lead tour takes place prior to our lunch. (The Plummer House, like the restaurant, is air-conditioned. However, the Adobe and grounds are not.)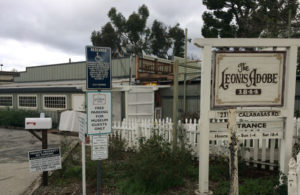 The tour is $8 early bird, which goes to the Leonis preservation fund.
The tour staff would like to have your tour reservation by Friday, August 9 but will still accommodate those who must decide and reserve later.
Date
Saturday, August 18, 2018
10:00 a.m. — Optional docent-lead tour of Leonis Adobe/Plummer House
11:00 a.m. — Party in Sagebrush
Final day to register is 11:59 pm Wed, August 15.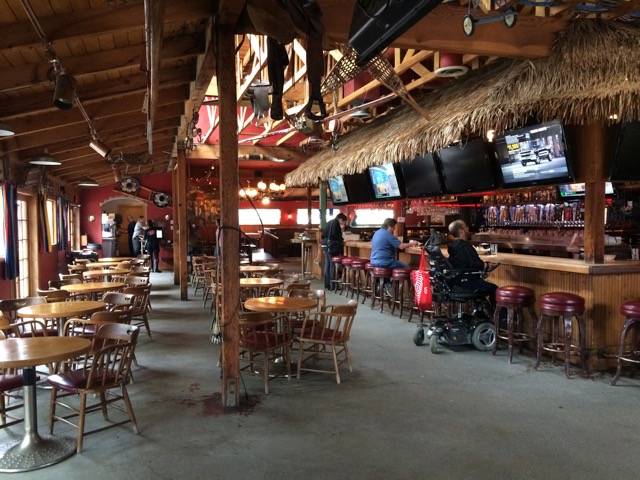 Pricing
This price includes an entree, soft drink, gratuity, and sales tax.
Member: $20
Non-member: $25
Optional tour: $10
Earlybird pricing has ended.
Our Lunch Menu
Here's the lunch menu we'll be selecting from when the servers take your order at your table.
No substitutions, please!
Caesar Salad with Grilled Chicken
Romaine Lettuce, grilled chicken, shredded Parmesan cheese and croutons tossed in chef's homemade Caesar dressing.
Southwest Wrap
A southwest-chipotle flour tortilla stuffed with jack cheese, black beans, corn, grilled chicken breast and chipotle-ranch dressing.
Sagebrush Tostada Salad
A salad served with your choice of choice chicken or beef, as well as refried beans, lettuce, jack and cheddar cheese, tomatoes, sour cream and guacamole all layered over a crisp corn tortilla shell and topped with an herb dressing and serve d in a colorful flour tortilla shell.
Sagebrush Enchiladas
Two corn tortillas stuffed with melted jack cheese, topped with enchilada sauce and more cheese, and served with Mexican rice and refried beans.
Chicken Burger
100% ground chicken breast mixed with ground onion, Dijon mustard and spices, crisp lettuce, sliced beefsteak tomato, sliced red onion and dill pickle chips along with French fries.
Cheese Burger
A fresh seasoned ground beef patty served on a giant toasted sesame seed bun with melted cheese, crisp iceberg lettuce, sliced beefsteak tomato, dill pickle chips, sliced red onion and Thousand Island dressing, all served with a side of French fries.
Vegan
A vegan option will be available.
Location
Sagebrush Cantina
23527 Calabasas Road
Calabasas, CA 91302
(818) 222-6062
SagebrushCantina.com
Parking
Parking is free at the Sagebrush Cantina — if you arrive by 11:30 and say you're there for the IWOSC party at the Sagebrush. The parking is to the Valley Circle Blvd/Mulholland Drive side of the Sagebrush, aka to the right when facing the Sagebrush.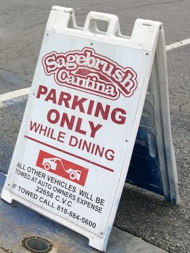 After noon, all cars are charged for parking.
Note that we're saying Sagebrush parking. It's not free to park at the Adobe.
If taking the tour, park in the Sagebrush Cantina parking lot and walk to the Leonis Adobe which is just on the other side of the Sagebrush.
---
RSVP to attend!
Registration is now closed.
If you've already registered we look forward to having you join us for our annual summer blast!