IWOSC's monthly drop-in satellite sessions are open to all Los Angeles writers — both members and non-members. (Out-of-town guests are welcome too.)
We have several satellites to cover the various areas of Southern California or the Greater Los Angeles area.
During the Covid-19 restrictions our Satellites are meeting online. This makes it possible for EVERYONE to get there, so we hope you'll consider attending.
---
Los Angeles Westside Satellite — online for now
IWOSC's Westside Satellite is in full swing, thanks to Robin Quinn —  a long-time IWOSC member and an LA Book Coach and Editor specializing in self-help, memoir and uplifting fiction.
Our Westside Satellite serves writers from the Palisades south to LAX, and those in Culver City, Inglewood, Ladera Heights, Westwood — even Beverly Hills.
We welcome all interested writers — IWOSC members or not, published or not, Westside resident or not.
The Satellite has been meeting at St. Mary's of Palms on the first Saturday of every month, followed by a meal at the Grand Casino Bakery & Café in downtown Culver City. However, for the time-being, due to Covid-19, we're holding meeting virtually via Zoom. The Westside Satellite will be offering programs occasionally during the September 2021 to August 2022 season.
Next meeting:
Writing the Historical Romance Novel
Saturday, January 29th
2-4 PM Pacific
Free to members
$10 for nonmembers
ON ZOOM
Registration will be available closer to the date.
The historical romance novel presents its own challenges. You must do enough research to create a world in a particular time. Your characters will have to reflect that time, in their language and behavior. You need to choose select details to help anchor them in the period. You also need to make the romantic relationship interesting enough to keep the reader turning the pages and coming back for more of your books.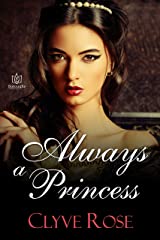 At our November Satellite, we will explore:
• How author Clyve Rose picked her time period for Always a Princess, its prequel The Christmas Salon and the forthcoming sequel to the Princess novel
• Tips for researching historical fiction
• How to create realistic dialog
• Handling the love interest character
• How to create a happy ending that will satisfy the reader
• Appearing in Anthologies with other authors to grow your fan base
June's Westside Satellite will be offered in our usual interview-style, with moderator Robin Quinn leading the discussion. There will be two breaks where she'll take your questions from registration and the chat to present to our guest.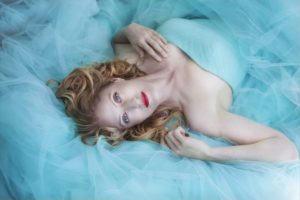 Clyve Rose is an award-winning and Amazon best-selling author of historical fiction. Based in Australia, she has been writing historical romance for the best part of two decades. She believes that love is the highest and strongest force known in the world, and that it only manifests when we are our best and truest selves. Her romance novels include Always a Princess and The Christmas Salon. In addition her novellas appear in two anthologies, the just-released Sweet Christmas Secrets and Secrets of The Soho Club. https://www.clyverose.com/
---
Some of our past meetings
Our past meetings include:
---
If you're not getting our announcements already, click here and fill out your name and email address on the short form.

---
Contact
Email Robin at robinkayquinn2 AT gmail DOT com to speak, volunteer, or to join our mailing list for this Satellite.