IWOSC's monthly drop-in satellite sessions are free and open to all Los Angeles writers — both members and non-members. (Out-of-town guests are welcome too.)
We have several satellites to cover the various areas of Southern California or the Greater Los Angeles area.
---
Los Angeles Westside Satellite
Thanks to Robin Quinn, IWOSC's Westside Satellite is in full swing!
Our Westside Satellite serves writers from the Palisades south to LAX, and those in Culver City, Inglewood, Ladera Heights, Westwood — even Beverly Hills.
We welcome all interested writers — IWOSC members or not, published or not, Westside resident or not.
The Satellite has secured a regular location — St. Mary's of Palms — and they'll be meeting there the first Saturday of every month,  followed by a meal at the Grand Casino Bakery & Café in downtown Culver City.
Hosted by Robin Quinn
---
Next meeting
Saturday, March 7, 2020
12:30 to 2:30  pm (our regular time)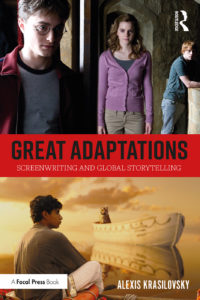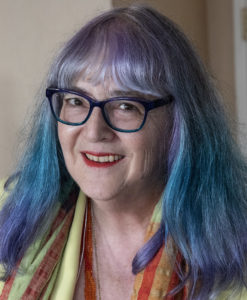 Topic: Introduction to Book to Film Adaptations
Speaker: Filmmaker and CalState Northridge professor Alexis Krasilovsky
Read more about her at http://alexiskrasilovsky.com/
She is also the author of the book, Great Adaptations.
Learn the basics of turning your book into a movie. From what makes a good book to adapt to how to find a buyer. And how do you handle it if someone else is doing the adaptation? In addition to the presentation, there will also be a writing exercise or two, as well as a Q&A
Afterwards, the satellite has reservations at Grand Casino Bakery & Cafe, which is nearby across Venice Boulevard in downtown Culver City.
---


Meeting Location (2020)
St. Mary's of Palms
3647 Watseka Ave.
Los Angeles, CA 90034
Parking
Free in small church lot and street parking.  Entrance to meeting is down the sidewalk, to the right of the main, bright red doors.
---
Meal After Meeting (in 2020)
3:00 p.m.
RESERVATIONS ARE REQUIRED:
RSVP to Robin, robinkayquinn2 AT gmail DOT com
Location
Grand Casino Bakery & Café
3826 Main Street
Culver City, CA 90232
Parking
Metered on street or municipal lots
---
Future meetings are planned to take place at this same location the first Saturday of each month. Join us!
Contact
Email Robin at robinkayquinn2 AT gmail DOT com to RSVP,  to speak, to volunteer or join our mailing list for this writers' group, the Westside Satellite.