Event Description
---
Online Panel:


What Writers Must Know About Finding & Working with Representation Today

Wednesday, September 30, 2020 
6:00 – 8:00 p.m. Pacific Time. (This is to accommodate other time zones)

IWOSC members – free
Non-members – $15
Online via GoToWebinar

If you choose the route of traditional publishing, it's more important than ever to have trustworthy, reliable, and knowledgeable representation to guide your book or screenplay (and you!).

We will be having a candid and thorough discussion of the factors (subtle and otherwise) that go into whether a book/screenplay (or an author) gets past the gatekeepers or not.  For instance, how important are one's social media footprint, level of fame, and prestige college or educational credentials in determining a "yes" or a "no" — regardless of the quality of a book or movie? How does someone's race, gender or sexual preference, or social/economic class affect their chances of getting a good book or TV/movie deal?

We will concentrate on books as well as film/TV. And through the magic of the webinar form, we will include NEW YORK AGENTS as well as LA and Southern California based agents on the program!

Topics for this annual Agent Panel will include:
How to find the right match between agent and author, and how to get an agent's attention.
"Do's and Don'ts." What makes an irresistible query — and what mistakes guarantee a rejection.
How to build and create the strongest agent relationship.
What it's like after an author is signed.
How often does one get feedback from an agent.
Do agents "edit" a script or expect it to be perfect.
How long a book or screenplay has to sell after an agent takes it on.
What today's authors need BESIDES a good book or proposal by itself (social media, educational/career credentials), in order to get a book deal.
The e-book factor, self-publishing vs traditional, film/TV deals, and phone apps.
Plus your questions!
Come join us — and tell a writer-friend!
Our panel of Agents for Writers: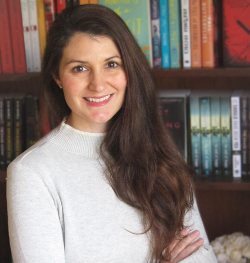 Katie Shea Boutillier
Katie Shea Boutillier joined the Donald Maass Literary Agency in 2011. She is the agency's Rights Director handling translation, audio, and selected film/TV rights.
In addition, Katie focuses on commercial adult fiction and young adult fiction. She's always on the hunt for upmarket women's fiction, psychological suspense and has a soft spot for coming-of-age young adult fiction. She loves books that present big hooks, imperfect characters, and strong voices. Katie is committed to helping achieve her clients' long-term career goals.
You can follow her on Twitter: @AgentShea
Join Katie at her annual Writer's Digest webinar "How To Hook An Agent" on October 8.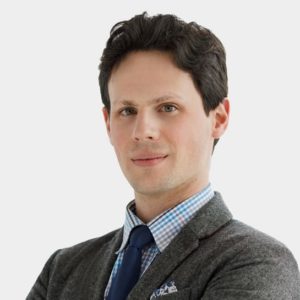 Mark Gottlieb
Mark Gottlieb is a highly ranked literary agent both in overall deals and other individual categories. Using that same initiative and insight for identifying talented writers, he is actively building his own client list of authors.
Mark Gottlieb is excited to work directly with authors, helping to manage and grow their careers with all of the unique resources that are available at book publishing's leading literary agency, Trident Media Group. During his time at Trident Media Group, Mark Gottlieb has represented numerous New York Times bestselling authors, as well as award-winning authors, and has optioned and sold books to film and TV production companies. He previously ran the agency's audiobook department, in addition to working in foreign rights.
Mark Gottlieb is actively seeking submissions in all categories and genres and looking forward to bringing new and established authors to the curious minds of their future readers.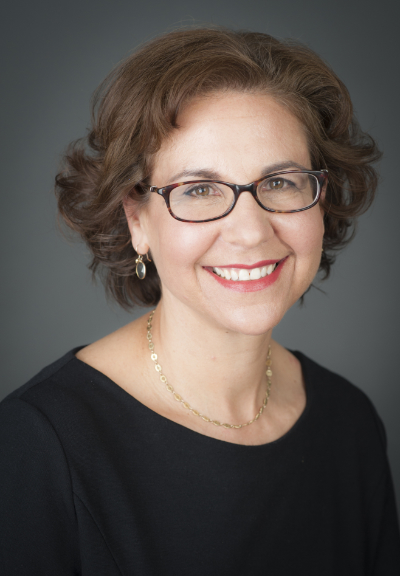 Miriam Altshuler
Miriam Altshuler began her career at Russell & Volkening and in 1994 established her own agency, which she ran for twenty-one years until she joined DeFiore & Company in 2016.
Miriam focuses primarily on literary and book club fiction, narrative nonfiction, and children's literature.
Among the novelists she represents are Jill Santopolo, (bestselling author of The Light We Lost and More Than Words), Elizabeth Rosner, Donna Freitas (author of the forthcoming The Nine Lives of Rose Napolitano), Jennifer Murphy, and the late Robb Forman Dew.
Her nonfiction authors include Marja Mills (bestselling author of The Mockingbird Next Door: Life with Harper Lee), Andrew Carroll (bestselling author of xi), Maya Lang (author of the New York Times Editors' Pick), Adina Hoffman (winner of an inaugural Windham Campbell prize), Dr. Sue Johnson (clinical psychologist and bestselling author of Hold Me Tight and Love Sense), Harriet Brown, and Phil Zuckerman.
Miriam also represents authors of middle grade and young adult literature, including National Book Award Finalist Leslie Connor, Ted Sanders, Lambda Award winner Alex Sanchez, Christine Kendall, Coretta Scott King Award winner Charles R. Smith, Jr., Kathryn Siebel, and the late Walter Dean Myers, who served as the National Ambassador for Young People's Literature.
Miriam is particularly interested in finding emerging and underrepresented voices, and she loves reading and representing books that focus on diversity and explore the experiences of people of color. You can learn more on her page at the company website.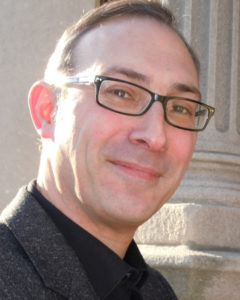 Doug Grad
The Doug Grad Literary Agency opened for business in 2008, after Doug had spent the previous twenty-two years as a senior editor at four major New York publishing houses. Throughout his editorial career, Doug was always an author's advocate — the kind of editor authors wanted to work with because of his keen eye, integrity, and talent for developing projects. He was also a skillful negotiator, sometimes to the chagrin of literary agents.
Now he brings those experiences to the other side of the table in offering publishers the kind of high-quality commercial fiction and nonfiction that he himself was proud to publish.
Doug has edited both Jeff Shaara (his first two novels, launching his career) and John Jakes — both New York Times bestselling historical novelists.
Doug has worked with athletes, astronauts (Scott Carpenter —second American in space after John Glenn), gangsters, cops, congressmen, soldiers from WWII to the Iraq War, including the pilot of the famous B-17 Memphis Belle, fighter pilots, submarine commanders, helicopter pilots, musicians, and media personalities.
Doug's genres of interest: Narrative non-fiction, military, sports, celebrity memoir, thrillers, mysteries, historical fiction, romance, music, style, business, home improvement, cookbooks, self-help, science and theater.
Doug has a small ebook publishing company, Antenna Books, that is a subsidiary of the agency.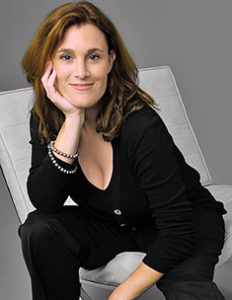 Michelle Zeitlin
Michelle Zeitlin grew up in a "house of writers" while pursuing her own early dreams as a Ballerina. After an early dance career with the Joffrey Ballet Concert Group, NYC, and on Broadway and in TV/Film projects, Ms. Zeitlin started directing/producing and writing Original Content for live productions and the entertainment markets. She has produced events around the world in dance, music, theatre and multi-media.
She catapulted these skills and experience into writing her own movie treatment, called Liberty Street, which she sold in the room after winning Banff TV Festival's, BEST TV PITCH and earning "Story By" for the Screenplay by Lisa Loomer, Academy-Award Winner, sold to Bel-AIR Entertainment, Warner Bros.
This shifted her company focus and the Literary wing was added to More Zap Productions & Management in 2013, as More Zap Literary, adding Authors and Artists. Authors have included NY Times Best-Seller, Steve Alten (science fiction) for Rowman & Littlefield, a few non-fiction memoirs, including I Wrote That One Too, by Steve Dorff with Colette Freedman for BackBeat/Hal Leonard which will also be recorded for BMG as an Audiobook soon. We have pop culture narratives, upmarket women's fiction, Y/A, middle grade and children's books.
Michelle also hosts the top industry podcast Passion To Power, which is available on Spotify, Google, and Apple.
In 2018, Hachette's Imprint, Little Brown for Young Readers announced in Publishers Weekly that they acquired 4 books by author/client, Patrice Karst, including the paperback version of The Invisible String, putting these books on the world stage in multiple languages.  Since then, Michelle has added to her strong track record at Hachette and with other New York and trade publishers.
Currently, Ms. Zeitlin is working with Jane C. Hamilton representing books that they find personally riveting and ripe for market.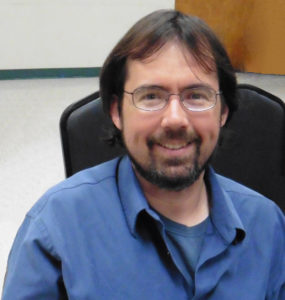 Moderator Telly Davidson
Telly Davidson is IWOSC's Director Of Programs and a frequent Moderator of IWOSC Panels.
His book, Culture War has attracted rave reviews from critics.
Telly was senior film and TV reviewer for bestselling pundit David Frum's FrumForum from 2009-12, has written about movies, TV, and music for FilmStew, 213 Magazine, iF Monthly, Entertainment Today, Guitar Player, AllAboutJazz, The American Conservative, and Attn.com.
He also wrote the Emmy-cited media tie-in TV's Grooviest Variety Shows, works alongside top indie film producer's rep Jeff Porter of Porter Pictures on the placement of independent films, and worked in the past on TV specials for NBC and PBS, including the Emmy-nominated Pioneers of Television.
Registration info
RSVP for this panel
Sorry – Registration is now closed.