Event Description
---
Panel:
ROMANCE: Writing Our Own Happy Endings!
Monday, February 26, 2018  
7:30 to 9:15 p.m. (networking follows the program)
IWOSC members – free
Non-members – $15
Advance registration is now closed. However, we have space for you if you'd like to come and pay at the door to attend.
What author doesn't enjoy curling up by a fire to write about the heat of love, glamour, and romance?
This month, we'll pull back the covers and reveal how romance writing, the most traditional of genres, stays relevant in 2018.
0ur panel of top romance writers will discuss steamy issues and give practical advice to authors on book topics like:
The trends towards more graphic fiction, from explicit "erotica" to S&M-tinged transgressiveness like Fifty Shades of Grey: How these trends affect writers, the marketplace, and readers.
How today's red-hot controversies over harassment, manipulation, and sexual power dynamics impacts stories of romance – for both readers and writers.
How do writers keep their novels relevant when a book becomes a series?
Racial diversity in romance
Just how many ways ARE there to write the story of Girl Meets Boy (or Girl Loses Boy But Finds Herself or Girl Meets Girl or Boy Meets Boy)?
What makes YOUR romance or chick-lit novel stand apart from the crowd
Is there room for men in what was always euphemistically called "women's fiction"?
What are the writing practices and rules that help romance writers succeed?
How do you keep the story relevant when it becomes a series?
Do self-published and small-press authors stand a chance in such a crowded marketplace — and how does someone break into the business anyway?
What will make YOUR romance or chick-lit novel stand apart from the crowd, and "make it on her own"?
For decades, romance fiction has led the market in sales and popularity – more than even mysteries, Westerns, or nonfiction tell-alls. The romance genre has changed, from "bodice rippers" to today's sexy and steamy titles from authors like Christina Lauren, Kasie West, Jennifer Weiner, and Sophie Kinsella. Gen X and Millennial women have added their postmodern-ironic twist on the old genre and spun off "chick lit," (not to mention TV top-raters like Girls).
Our panel of expert romance writers: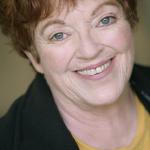 SUSAN BERGER
Susan Berger writes second-chance romances with a touch of magic as Susan B. James and children's books as Susan J. Berger.
Susan writes older heroines because she is chronologically gifted and enjoys creating characters who remember that change is only on the outside. Inside our older shells is a much younger psyche.
In her debut romance, Time and Forever, two women in their sixties inadvertently travel back to London in 1969. Time and Forever was a 2015 Golden Quill finalist for Best First Book and a 2015 RONE finalist for Best Time-Travel Book. Maybe This Time, the companion book, debuted in July 2017.
Susan's other career is acting.
She has a blog for Romances where she often interviews other authors.
You can learn more about her at SusanBJames.blogspot.com.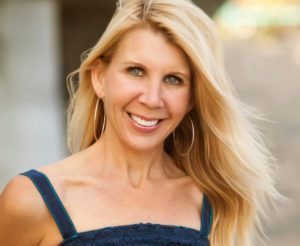 STACY WISE
Stacy Wise is the author of humorous romantic fiction. Her debut, Beyond the Stars, won the Athena Award for excellence in New Adult fiction at RWA 2017. Her second novel, Maybe Someone Like You, will be released by Entangled Publishing in March 2018.
Prior to becoming a full-time writer, Stacy worked in television casting on shows including Party of Five, The X Files, and Married…With Children.
When she's not dreaming up stories, you can find her beating up the bag at her kickboxing gym or walking her three dogs. She has a B.A. in Communication Studies from UCLA and a Masters in Teaching from Chapman University. Stacy lives in California with her husband and four children.
You can learn more about her at StacyWise.com.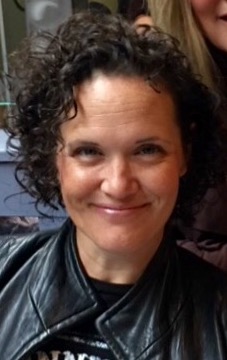 MAGGIE MARR
Maggie Marr is a USA Today Best-Selling Author of 20+ books.
She writes strong women and the men they love.
Maggie got her start in entertainment slinging boxes in the mailroom at ICM and eventually became a motion picture agent.
She now maintains a boutique (code for small) legal practice dedicated to the needs of entrepreneurs and entertainment professionals.
When she isn't writing or practicing law, you can find her chasing kids or exercising her rescue pup. Maggie lives and works in Los Angeles.
You can learn more about her at MaggieMarr.net.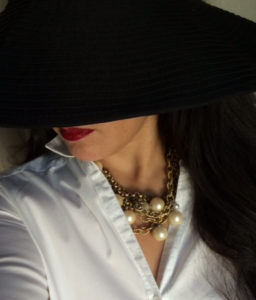 AVIVA VAUGHN
Aviva Vaughn is the author of Beckoned—slow burn women's fiction inspired by food, travel, and Jane Austen.
A lifelong bibliophile, she enjoys a wide variety of genres from historical fiction to science fiction to nonfiction, and loves reading, and writing, hot—scientifically accurate—sex.
Her series—Beckoned—features strong, educated, diverse characters, with heroines who speak their mind and heroes who respect them for doing so.
She writes so that her daughter will have inspirational, multicultural book characters to identify with, and to offer readers the opportunity to travel the world through her writing.
Her favorite feedback is when readers say they can "taste the food" and "see the sights" of the locations in her books.
Our expert Moderator – ROBIN QUINN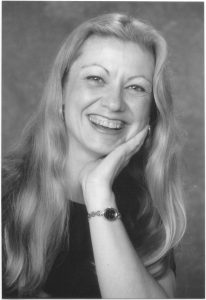 Book coach, editor and publishing consultant – Robin Quinn has provided award-winning editorial support to the independent publishing community for over 25 years.
Recent clients include Tami Shaikh (novel – Ocean in a Drop), Ayn Cates Sullivan (collection – Legends of the Grail: Stories of the Celtic Goddesses, soon to be followed by Missing British Goddesses stories), and Kristen Falde Smith (self-help – Artichokes & Grace: Getting to the Heart of Aging).
Robin regularly produces and moderates panels for publishers and writers groups in the Los Angeles area.
You can learn more about her at WritingAndEditing.biz.